Tominey: Princess Kate is not expected to accompany William to Singapore??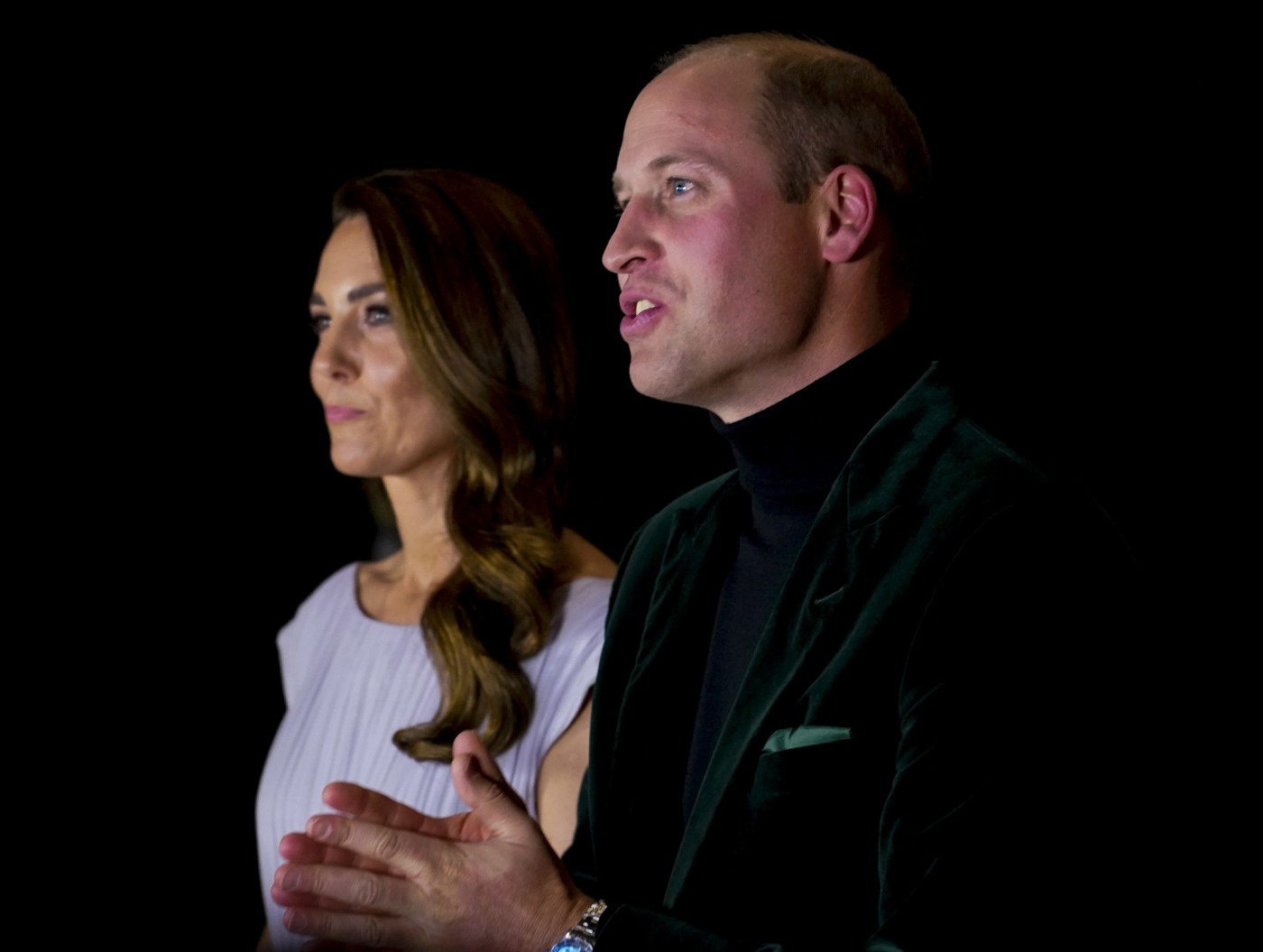 Here's what happened: as the Duke and Duchess of Sussex got global headlines for the Invictus Games last week, William seethed with jealousy and he barked orders at his senior staff to organize a special embiggening campaign for him. William, the king of telling and not showing, thinks he can organize wall-to-wall PR that he too is a global statesman, that he's a royal revolutionary for abdicating his executive duties and hiring a keen CEO, that Harry will be jealous of William for a change! The problem is that KP has laid it on too thick and the invisible contract is wearing thin. Every contracted PR piece I've read in the Daily Mail, the Times and now the Telegraph has included some really shady stuff. It's also clear that as William rages around, shrieking with incandescence, Buckingham Palace is quietly briefing against William too. Like, the king is not happy about Peg's little campaign right now, especially since Charles and Camilla head to France in a few days. Some highlights from this Telegraph piece by Camilla Tominey – I know, Tominey is a delusional whackjob, but she's stuck the knife into William and Kate's backs with this piece.
William & Kate are copying the Sussexes with the CEO move: The couple appear to be adopting a more Americanised approach. As one royal source observed: "There's certainly a desire to attract people from a commercial setting. I don't think they're borrowing from Harry and Meghan but people are going to think: 'Isn't this what the Sussexes did?' " (In December, Harry and Meghan took "full lead" of their Archewell Foundation after Mandana Dayani stepped down as chief operating officer). Another suggested it was more a question of the couple borrowing "best practice" from the private sector. Yet the House of Windsor has never attempted an appointment like this before.

The royals themselves are supposed to be the CEOs: Traditionally, members of the Royal family – or "principals", as they are known to their staff – employ private secretaries to support their work and develop their long-term strategy, as well as overseeing fellow household employees. The royals themselves have historically acted as The Firm's chief executive officers – fronting up the organisation in good times and in bad.

Kate doesn't even have a private secretary: Meanwhile, Kate has been without a private secretary since December following the departure of Hannah Cockburn-Logie after two and a half years in the role. The recruitment of a joint CEO could be a canny way of killing two birds with one stone – although individual private secretaries will still be retained, along with a fully staffed press office.

Be careful what you wish for: But the couple might need to be careful what they wish for. For while the job description may call for an "experienced leader with a track record of building high-performing teams, inspiring and developing people, supporting diversity and inclusion and building a positive, collaborative and professional culture", such a prestigious CEO position at the heart of the monarchy will likely appeal to a certain kind of person – who might not resemble the "progressive internal champion" they are looking for. Though this may not be a bad thing. One sticking point for William and Kate is that they are both risk-averse introverts who take quite a lot of persuading to step outside their comfort zone.

The Lazy Duo: While the couple and their children Prince George, 10, Princess Charlotte, eight, and five-year-old Prince Louis have undoubtedly performed brilliantly at all the recent major state occasions, questions continue to be asked about their workload. William's decision not to travel to Sydney, Australia, in August to support the Lionesses in the Women's World Cup football final in his capacity as President of the Football Association raised many eyebrows. Some felt he should have "done his duty" and made the 10,000-mile journey, not just on behalf of the team and the FA but also his "subjects". But aides were concerned it would look odd for the heir to the throne to prioritise a football match over an official state visit.

No foreign tours this year: There has also been consternation over the couple's decision not to undertake a foreign tour this year. Although William will travel to Singapore in November for the unveiling of five £1 million 2023 Earthshot Prize winners, Kate is not expected to accompany him. The last time they went on a lengthy overseas visit was the Caribbean in March 2022, a whole 18 months ago – although they visited Boston in November, when William met with President Biden, and the prince went to Poland in March. He is expected to meet UN Secretary General António Guterres as he continues to spread his statesman-like wings.

Their act is wearing thin: The hands-on parents have won plaudits for being much more present for their brood than past generations of royalty brought up on the nursery floor. But the back-in-time-for-bedtime approach is likely to wear thin as the children grow older. As the first new Prince of Wales in 70 years, William is also in the unenviable position of inviting comparisons with his workaholic father who, as heir apparent, clocked up more annual engagements than many of his relatives combined.
[From The Telegraph]
LMAO. "There has also been consternation over the couple's decision not to undertake a foreign tour this year" and "the back-in-time-for-bedtime approach is likely to wear thin as the children grow older" and "Isn't this what the Sussexes did." Stab after stab in her faves' backs. I'm surprised Tominey even mentioned the fact that Kate has been without a private secretary for a year – no one else has mentioned that, and I still find it bizarre that no one even expects the whole-ass Princess of Wales to actually have a portfolio of patronages and events which need managing. And what's that about how Kate isn't going to Singapore?? This is the first I'm hearing of it – Kate is still supposed to go to Keenshot in November, I'm sure. If she skips out on that, well… it will be pretty telling.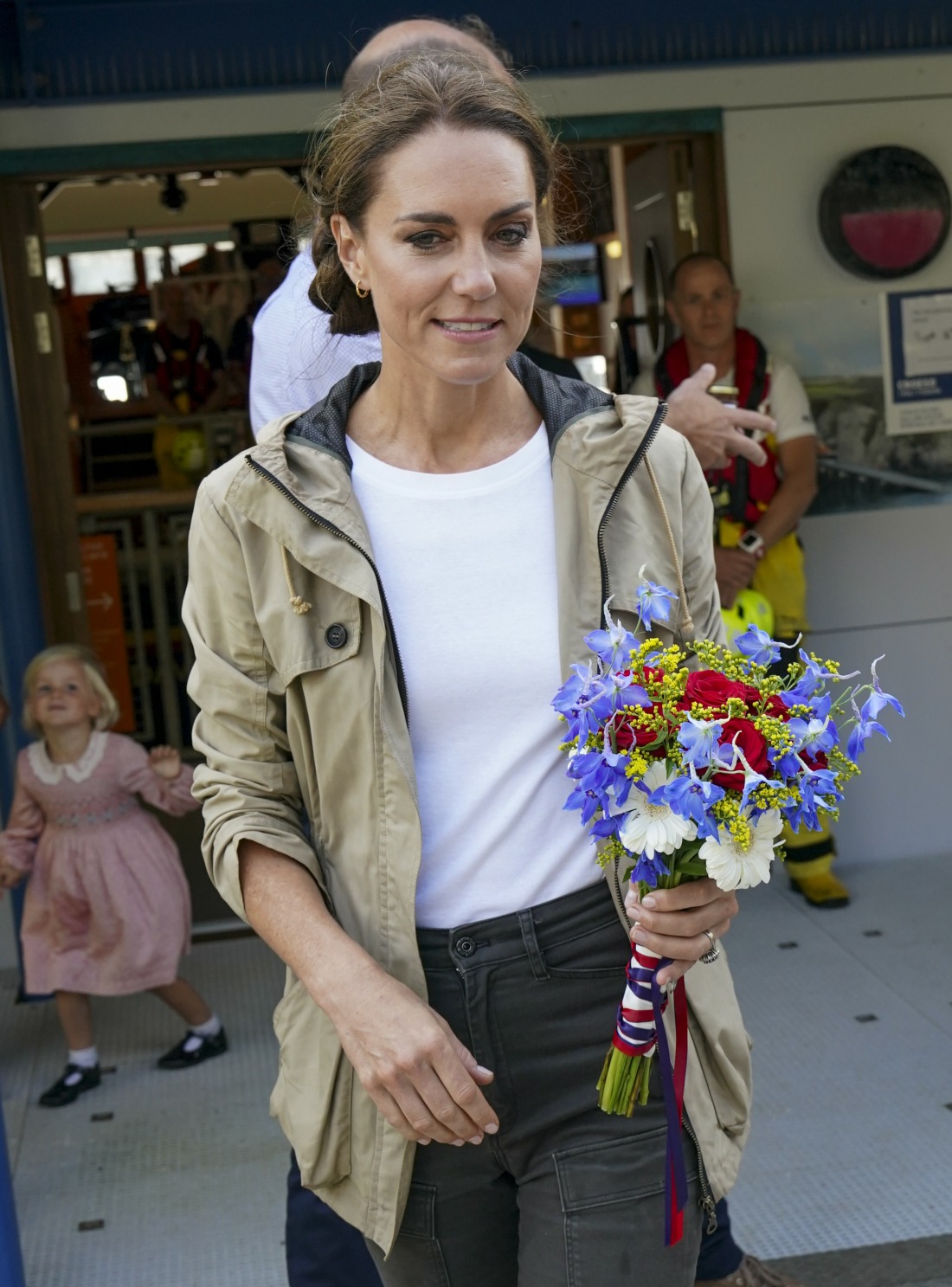 Photos courtesy of Instar, Cover Images.
Source: Read Full Article