'Woori the Virgin' Is a K-Drama Remake of the Gina Rodriguez Series 'Jane the Virgin'
In 2014, The CW released a romantic comedy series that became a hit among audiences. Jane the Virgin was an American remake of a popular telenovela about a young woman artificially inseminated by accident while still a virgin. The American series starred Gina Rodriguez in the lead as Jane Gloriana Villanueva. The storyline now gets a new remake in the upcoming May K-drama Woori the Virgin.
'Jane the Virgin' was on the air for five seasons and was nominated for multiple awards
Rodriguez took on the role of Jane in Jane the Virgin for five seasons up to the finale. The series focused on the 23-year-old, religious Latina virgin who promises her grandmother to keep her chastity until marriage. Everything is going splendid for Jane between a handsome, caring, and understanding boyfriend who is also a detective and has a passion for writing.
Everything goes wrong when she has a routine checkup. The doctor accidentally inseminates her with a sample from a rich hotelier and cancer survivor. To make matters worse, the hotelier is married, and his wife planned to surprise him with the insemination.
Upon learning that she is pregnant while still a virgin, Jane's boyfriend is unwilling to raise someone else's child. After meeting the rich hotelier, Jane decides to have the baby and hand over custody to him and his wife. But Jane finds herself conflicted between her relationship and the hotelier's growing feelings for her.
'Woori the Virgin' K-drama follow a similar storyline to the American series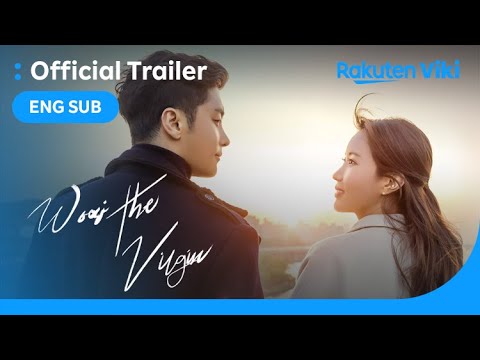 According to Soompi, Woori the Virgin has a big cast list similar to Jane the Virgin. Many details from the American series take place in the May K-drama. Im Soo-hyang stars as Oh Woo-ri, a 28-year-old assistant writer for a soap opera series. Due to her father's absence and being raised by her grandmother's strict rules, Woo-ri has remained a virgin and plans to keep it that way until marriage.
She has been dating Violent Crimes detective Lee Kang-jae (Shin Don-wook) for two years. While stern and strict at work, he is warm and soft-hearted with Woo-ri. In a teaser for Woori the Virgin K-drama, he asks her to marry him, and Woo-ri tells him the truth. She is pregnant with another man's child while still a virgin.
Like Jane the Virgin, Woo-ri is accidentally inseminated with rich cosmetics company CEO Raphael (Sung Hoon) sample. Raphael portrays himself as cold and aloof but, in reality, wants true love and romance. He also happens to be in a forced and loveless marriage. Lee Ma-ri (Hong Ji-yoon) is Raphael's wife and battles to keep her marriage while he wants a divorce.
Woo-ri is now caught between a man who is the father of her child and the man she planned to spend the rest of her life with.
Im Soo-hyang shares her thoughts on her K-drama's 'independant' character in 'Woori the Virgin'
Fans will recognize actor Im for her role in the romance K-drama, My ID is Gangnam Beauty alongside Cha Eun-woo. She now takes on a more complex romance in Woori the Virgin K-drama. According to Soompi, Im was drawn to the drama after reading the script and watching the American series.
"When I first read the script, it was so fun that I watched the original series right away. I decided to appear in the drama because it was so interesting that I watched all the episodes at once. The plot is intriguing, but it's a drama that contains various messages about love and family, so it's even more attractive," said Im.
The actor explains that portraying Woo-ri's conflicting emotions between her situation, her fiancé, and Raphael was challenging. But Im explains her character will face turmoil, idealism, and more concerning her situation.
"Oh Woo Ri has an independent personality, and if she thinks she can take responsibility in the face of adversity and hardship, she will try to judge and decide for herself. She tries to live independently and not be swayed by anyone, and she will grow through this process," explained the actor.
Woori the Virgin will premiere on May 9 at 10 p.m. KST and stream on Viki.
Source: Read Full Article