Why the 'Big Brother 21' Cast Has Veterans Angrily Reacting to Their Season
Fans haven't been holding back on saying what they think about the Big Brother 21 cast based on live feeds. A petition was even started to get someone off the show for an aggressive comment about a fellow houseguest.
People who have competed on the show before are also speaking out. Why are they angrily reacting to this season? Here is everything they said from problems with the production of the show to how the current cast has been acting.
Audrey Middleton says the show doesn't care about representation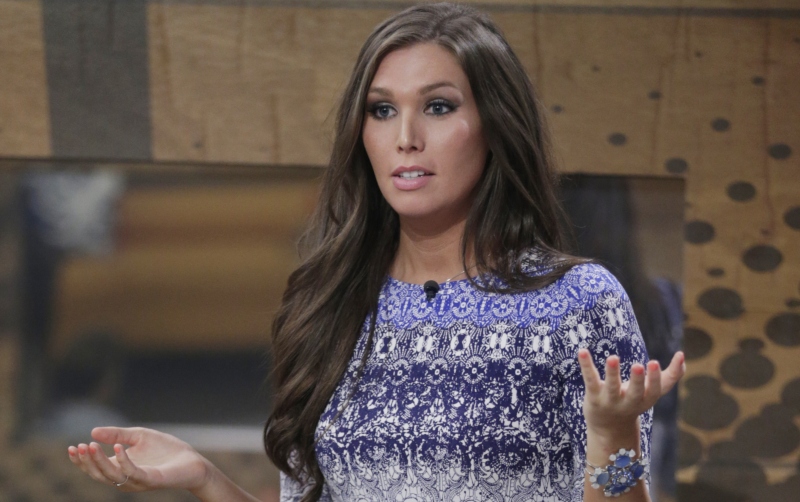 Jack Matthews angered fans this season to the point where they made a petition. That's because he was talking about Kemi Fakunle and eventually said he wanted to "stomp a mudhole through her chest."
One of the biggest responses to how Fakunle has been treated was from Audrey Middelton. Middleton was the first out transgender houseguest on Season 17.
"I have never said this publicly, mostly out of fear, however, Big Brother doesn't give a sh*t about representation A week before I was cast I was flown out to LA and *told* I should come out on national television because they were worried about perception," Middleton tweeted.
"The producers told me, there was so much positivity around Kaitlyn [sic] Jenner's coming out they didn't want to be the only network airing negativity. They said if I didn't come out it would look bad and then told me I should come out when the Champaign was popped," the veteran continued.
In the same thread, Middleton later wrote, "They protect the worst individuals on the show and undermine the edits of the minorities because they need people to keep watching. They can't exploit the Jack's [sic] because they need to be likable for the long game to retain viewership."
Andy Herren tweeted about his dislike for Matthews. "Has the Big Brother community (fans, former houseguests) ever banded so strongly against a current houseguest as we have against Jack this season? I truly try to give the houseguests the benefit of the doubt/I'll usually defend then against rabid fans, but not this time. #BB21," tweeted the Big Brother 15 winner.
Paul Abrahamian is angry that Nick said he'd spit on Kemi
The majority of the house still wasn't easing up on Fakunle after the petition. A video came out from the live feeds of some of the houseguests talking about Fakunle.
Nick Maccarone is seen getting so heated during the conversation that he said, "I'm actually about to spit on her, honest to god. Dead*ss like disrespect the sh*t out of her. I literally might hock a loogie and f*ckin spit right in between her eyes. She's a piece of sh*t."
Abrahamian from Season 18 and 19 replied to the tweet of the video with, "SPIT ON KEMI????? YOU CAN CATCH THESE HANDS."
Other alums have also tweeted feeling sympathy for her. "I aspire to have the level of calm that Kemi has lol #bb21" tweeted Ika Wong from Big Brother Canada Season 2 and 5.
Dick Donato might've found evidence of Jackson Michie's alleged arrest
Holly Allen was heard on the live feeds saying that Jackson Michie was previously arrested. Fans started searching around for a record of it.
Big Brother 8 winner, Dick Donato tweeted a record showing a Jackson Michie was arrested for domestic assault, but it's unconfirmed if it's the cast member. It's unknown if he was charged with any crime. This led to many fans being angry about casting possibly missing this.
It looks like fans aren't the only ones worried from what they are seeing on the live feeds. Veterans are seeing a problem as well. The show hasn't shown a lot of the treatment of Fakunle and the actions of the other houseguests. There has yet to be a formal response to any of the feedback.
Source: Read Full Article