Why Nicole Brown Simpsons Sister Cant Stand Kris Jenner
Kris Jenner is a force of nature, that's for sure. She single-handedly turned her family into branded entertainment and made hundreds of millions for her kids along the way, while also taking her cut of the earnings as their momager … er, we mean manager. Kris could be described as ruthless in her pursuit of success and money, which could be seen as abrasive, unlikeable, and mercenary — or as ambitious, single-minded, and creative. Depending on what side of the fence people fall on dictates whether they like or can't stand Kris.
Almost from the moment "Keeping Up With the Kardashians" premiered in 2007, Kris has been a success. There have been numerous spinoff reality shows from "KUWTK." Kris and her kids have launched a number of businesses, including Jenner Communications, Kylie Cosmetics, Kim K Beauty, KKW Fragrances, Skims Shapewear, Kylie Skin, and Good American, to name just a handful (via the Los Angeles Times).
That level of success can cause jealousy and animosity. But success isn't the reason Nicole Brown Simpson's sister can't stand Kris Jenner. Keep reading to find out why.
Kris Jenner's first husband represented O.J. Simpson in his murder trial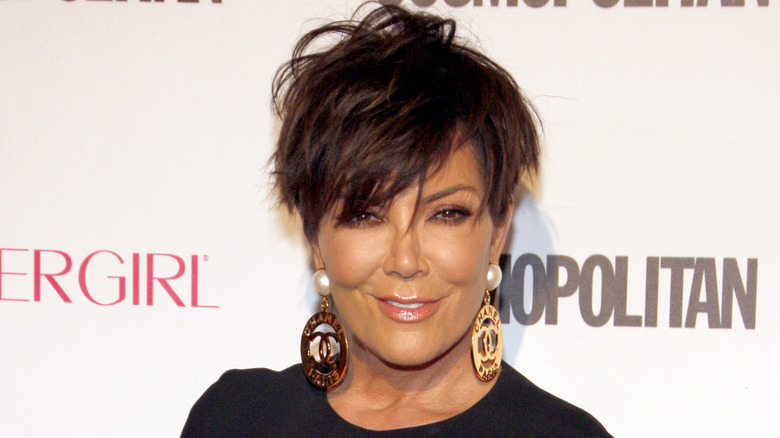 Kris Jenner was married to Robert Kardashian from July 8, 1978, until 1991 (per Capital Xtra). Robert and O.J. Simpson were very close friends, so naturally, when the former football legend was accused of murdering his ex-wife Nicole Brown Simpson and her friend Ron Goldman, O.J. turned to his pal to represent him.
There have long been rumors that Kris had an affair with O.J., but she has always denied those rumors. On an episode of "Keeping Up With the Kardashians," Kris said (via People), "They printed a story that I was sleeping with O.J. That f**king piece of s**t. It's really kind of pathetic that when rumors get started the media gives it life and breath and on the anniversary of Nicole's death. It's so tasteless and disgusting."
The truth is, Kris was friends with Nicole, and in the book "Dirty Sexy Money: The Unauthorized Biography of Kris Jenner" (via OK Magazine), the author revealed that Kris is haunted by the idea that she could have saved Nicole's life if she had exposed the allegedly abusive nature of her relationship with O.J. So, if Kris' association with Robert and O.J. isn't why Nicole's sister can't stand her, what's the real reason?
Nicole Brown Simpson's sister has an issue with something else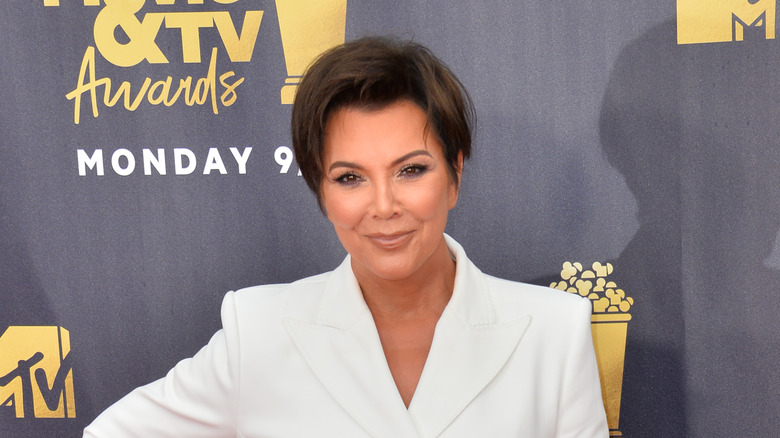 In 2011, Kris Jenner's memoir "Kris Jenner … And All Things Kardashian" hit the shelves of bookstores. Kris wrote at length about her friend Nicole Brown Simpson's murder in the book and was criticized for that. In some people's opinion, it looked like Kris was trying to profit off her late friend's death.
In an interview with the National Enquirer, Nicole's sister Denise Brown said, "Kris Jenner IS pathetic, I think most people will question her intentions of writing about my sister's murder. I am really disappointed in Kris. For the past two-and-a-half years, my family has had some relative peace regarding all of this stuff. Now that Kris has brought it up again, she's split open the healing wounds. For her to write about it is like reliving it all over again. My poor mother is really taking it hard."
Denise also attacked the amount of money Kris and her kids make, saying, "Haven't they made enough? Nicole has been dead for 17 years. Please, Kris, don't profit off of my sister's horrible death."
Source: Read Full Article