'Today Show': Why Sheinelle Jones Considered a Fall Down the Stairs a 'Wakeup Call'
Sheinelle Jones stays busy balancing her co-hosting gig on the Today Show with a full family life as mom to her three kids. She recalled an incident shortly after her twins – Clara and Uche – were born when a literal tumble down the stairs gave her a strong reminder to slow down.
Sheinelle Jones took a tumble down the stairs
Jones already had a 3-year-old at home when she and husband Uche Ojeh welcomed their twins in 2012. The Today star described a day when she was on leave where her upcoming return to work was rapidly approaching.
"I was nearing the end of my maternity leave with my twins," Jones told Mika Brzezinski in a 2020 interview, according to NBC News. "I was kind of stressed, I was tired – I just wasn't really paying attention."
Walking down a spiral staircase to her basement with her infant daughter in her arms, Jones unexpectedly fell and went the rest of the way on her back end.
"All of a sudden, I slipped — boom-boom-boom — down the spiral [stairs] and fell at the bottom of the steps," she explained. "I sat there for a second and I'm like, 'Oh, my goodness, that could have been much worse.'"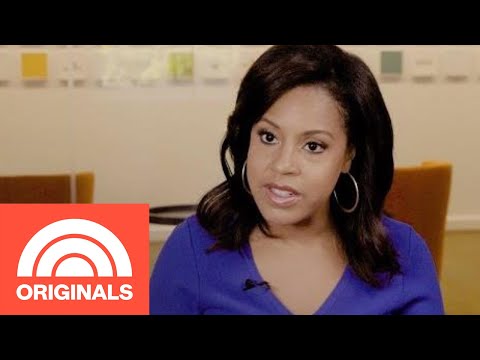 'Today Show' star realized the importance of mindfulness
Though Jones absorbed the fall and endured a huge bruise, she was relieved that Clara was unharmed. The incident forced her to rethink her busy schedule and hectic pace.
"It was a wake-up call to me to slow down and to be mindful," Jones said. "And I remember staring at Clara and I started crying, and she has no clue. She's totally fine because I took the brunt of it. And I'm like, 'Oh my gosh, I must be mindful. I must slow down.'"
The bruise she got from the fall served as a type of visual tap on the shoulder to take a breath when she needed it.
"I would hold up the mirror and go, 'Oh my gosh, and it hurt'… It was a physical reminder to slow down," she remarked. "You know, you feel pressure to get back to work, and I had a toddler, so I was out with him, and then with the twins. Everybody's ready for you to get back to work … but it's a lot to deal with, you know, three little ones under the age of three."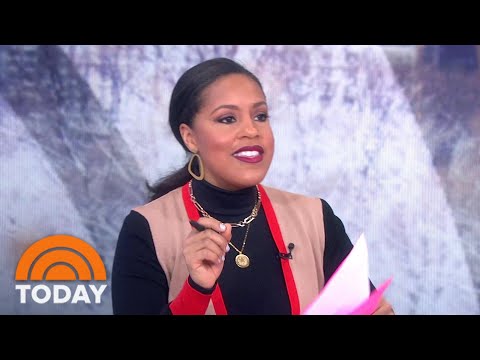 Sheinelle Jones learned to prioritize throughout her day
Over the years, Jones made a conscious effort to slow down instead of continuing on a frenetic schedule, and learned the importance of down time.
"I noticed that it changes me physically," Jones said. "Like there are mornings where I wake up and I feel frazzled. And I'll look at the clock, and there's [a driver waiting] outside. It's like, 'You gotta go to work.' And I'm like, 'Just give me a second.' [And] that 11 minutes will change my day."
Now that her kids are older, she's had more practice at taking things slow. "We weren't really talking about mindfulness back [when my kids were born]," she commented. "It's changed who I am. It's changed how we function."
Source: Read Full Article