The Transformation Of Mark Harmon From 21 To 69 Years Old
Mark Harmon has starred on "NCIS" for almost 20 years, but he had a long and interesting career before playing Leroy Jethro Gibbs. Harmon is beloved by fans worldwide, but he is rarely in the press and leads a quiet life with his wife and family. Harmon transformed from a star football player at UCLA to one of the biggest hunks of the 1980s to one of the most successful actors in the world.
Harmon has built a fortune over his long career; his net worth is $100 million, per Celebrity Net Worth. But despite his success and wealth, Harmon remains humble. A quote attributed to Harmon reveals a great deal about the man. Harmon said, "If other people think I'm okay looking, that's great, but I don't see it myself. When I look in the mirror, all I see is a bunch of fake teeth and football scars."
Keep reading to learn more about Harmon's transformation over the years.
Mark Harmon was a football player but got bit by the acting bug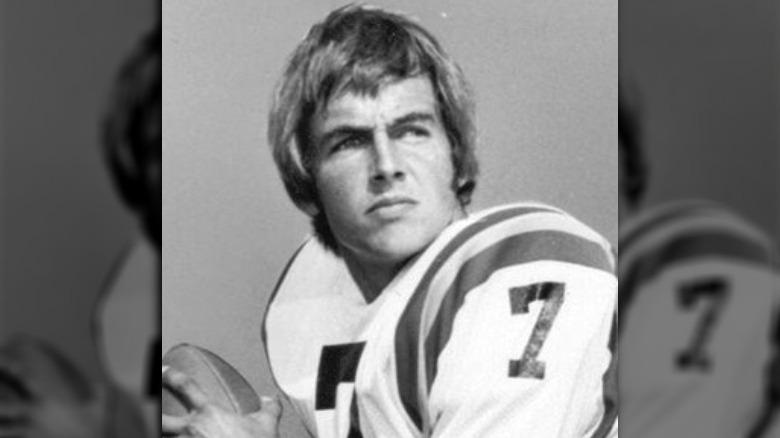 Mark Harmon was born in Southern California, the son of Tom Harmon, an All-American football player who won the 1940 Heisman Trophy and was the No. 1 pick in the 1941 NFL Draft. The "NCIS" star's dad walked away from playing pro football to become a fighter pilot in World War II, then did TV sports. Mark's mom, Elyse Knox, was an actress, and he had two sisters, Kristin and Kelly, per Biography.
According to Biography, Mark was a college football star, the starting quarterback for UCLA for two seasons, but he decided to leave football behind after graduating college. Mark got bit by the entertainment bug, thanks to his sister Kristin and her in-laws. Kristin dated and then married rocker Rick Nelson. As the son of 1950's TV stars Ozzie and Harriet Nelson, Rick was Hollywood royalty.
In a 2019 interview with Parade, Mark talked about how his relationship with Ozzie Nelson, Kristin's father-in-law, changed his life. When Ozzie was shooting an episode of "Ozzie's Girls," the spinoff of the hit series "Ozzie and Harriet," Ozzie asked Mark to stand in for an actor who could not be there. Mark said that after being on the set with Ozzie, he was hooked, and he said, "That changed my course."
Mark Harmon was the sexiest man alive in the '80s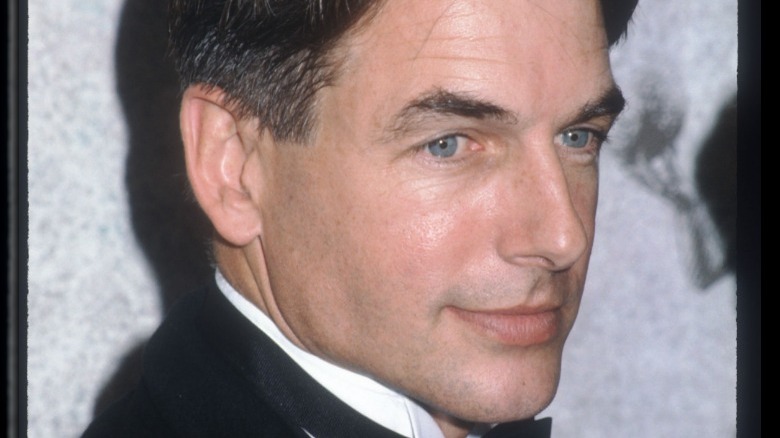 After deciding to become an actor, Mark Harmon spent the rest of the '70s as a working actor, doing a lot of guest-starring gigs. But he got his break in the 1980s series "Flamingo Road." Harmon became a star on the TV series "St. Elsewhere," playing Dr. Robert Caldwell from 1983 to 1986. Harmon played a role in educating the public about AIDS in his role on "St. Elsewhere," helping to destigmatize the disease.
Harmon's star rose quickly after "St. Elsewhere," he received critical acclaim for playing notorious serial killer Ted Bundy in the TV mini-series "The Deliberate Stranger." Please note, if you ever get a chance to watch the Bundy mini-series, do not watch it at night! You'll never sleep; Harmon is that good. People named Harmon the "Sexiest Man Alive" in 1986, and his acting transitioned from the small screen to films.
Harmon starred in several hit movies in the '80s, including "Summer School," "The Presidio," "Worth Winning," and "Stealing Home." But the late part of the decade brought big life changes to Harmon, a full-fledged movie star at the end of the decade.
Mark Harmon married Pam Dawber in 1987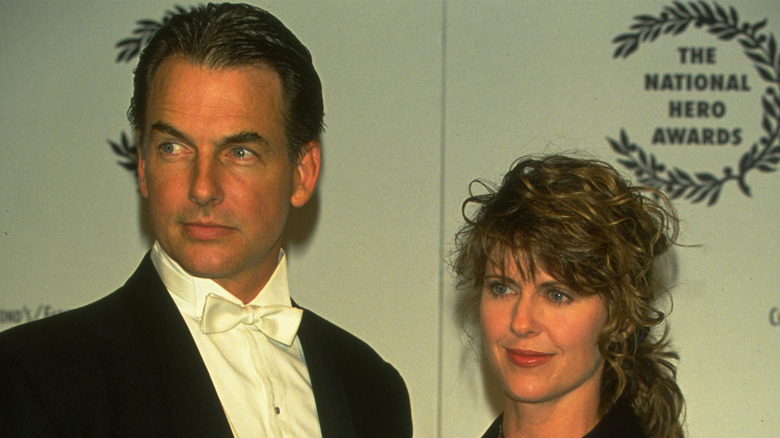 Mark Harmon and Pam Dawber married in 1987, after only a year of dating. It was "love at first sight" when Harmon met Dawber at a party in 1986. The celebrity couple has been married for 33 years, and they are extremely private (via OK! Magazine). The outlet reported that the NCIS star has said, "It's not even a choice. It's who we are. We stay home. A lot. And I'm not a Twitter guy or a Facebook guy."
When the couple met and married, Harmon was starring in movies, and Dawber starred on one of the top TV shows, "Mork & Mindy." But once the celebrity couple started a family, Dawber walked away from acting to raise their children. Harmon and Dawber share two sons, Sean and Ty, who are young adults and have left the nest.
A source close to the family revealed to OK! Magazine, "Pam abandoned her successful career to focus on raising their sons. The boys are now both actors and doing great things, so she feels it was a job well done." The source continued, "Their secret is they put their family first above all else, including work."
Mark Harmon went back to TV in the 1990s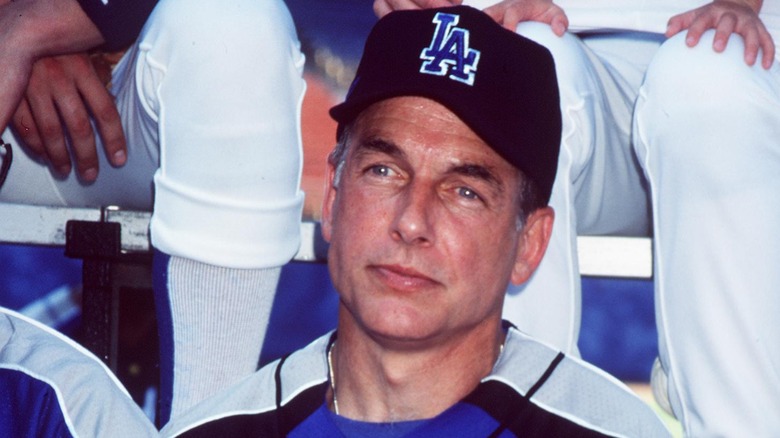 Mark Harmon's career changed direction after he became a father. In a 2013 interview with CBS News, the actor described why he shifted his work away from movies to focus on TV series work. The former "St. Elsewhere" star said that he made his career decision after being away from his son for three months shooting a movie.
In his chat with CBS News, Harmon said, "Our oldest had just taken his first steps the day I left. And I came back three months later and he got out of the car by himself and walked up the sidewalk and grabbed onto my leg at the airport." That moment cemented the rest of Harmon's acting career; he decided that it wasn't worth the big movie paycheck if he had to miss priceless family moments. His desire to stay close to his young family guided his career path from the 1990s until today. He sought work produced in L.A.
Harmon starred in the popular series "Chicago Hope" and did many guest gigs on "The West Wing" and other hit TV shows…until he started playing Leroy Jethro Gibbs on "NCIS."
Mark Harmon stars in one of the most popular TV shows in the world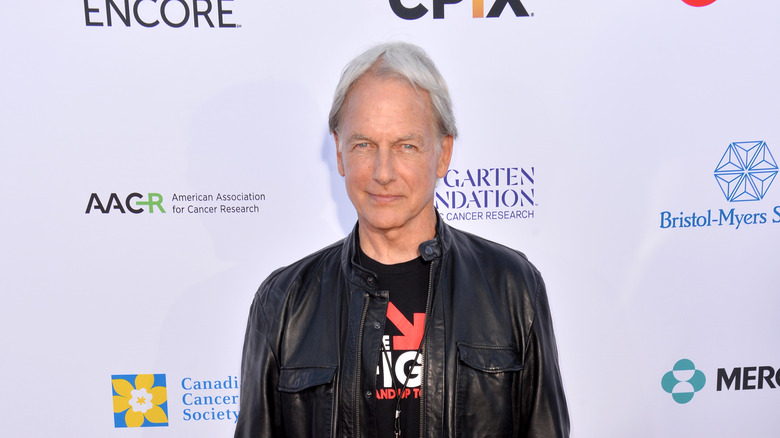 Mark Harmon has been part of the "NCIS" franchise for almost 20 years, both as the lead actor and executive producer. According to The Hollywood Reporter, "NCIS" is the "number one global TV series in the world," and the show is "licensed in more than 200 countries and territories." The popular CBS series has spun off into "NCIS: New Orleans" and "NCIS: Los Angeles" and the upcoming "NCIS: Hawaii."
But the future of Harmon's work on "NCIS" is changing. The beloved Leroy Jethro Gibbs will appear on the upcoming season of the CBS hit series, but he might not be in every episode, per The Hollywood Reporter.
The almost 70-year-old actor has earned a little time off! Harmon's former co-stars on the CBS series revealed that long shoots needed for the show, running eight months a year, are hard on family life. The low-key actor has charmed fans for decades, but he deserves to spend time with his loved ones, too.
Source: Read Full Article