'The Bachelorette': Michelle Young Subtly Clapped Back at Jamie Skaar
Week 3 of The Bachelorette ended with more drama than Michelle Young had bargained for. An incident from the previous week rose to the surface. Jamie Skaar told Michelle that there were rumors circulating about her and Joe Coleman. Jamie's comment made Michelle think the men were questioning her integrity, although that wasn't the case. Michelle sent Jamie home, though not before he made a bizarre comment about her to one of the producers.
[Spoiler alert: This article contains spoilers about The Bachelorette Season 18 Week 3.]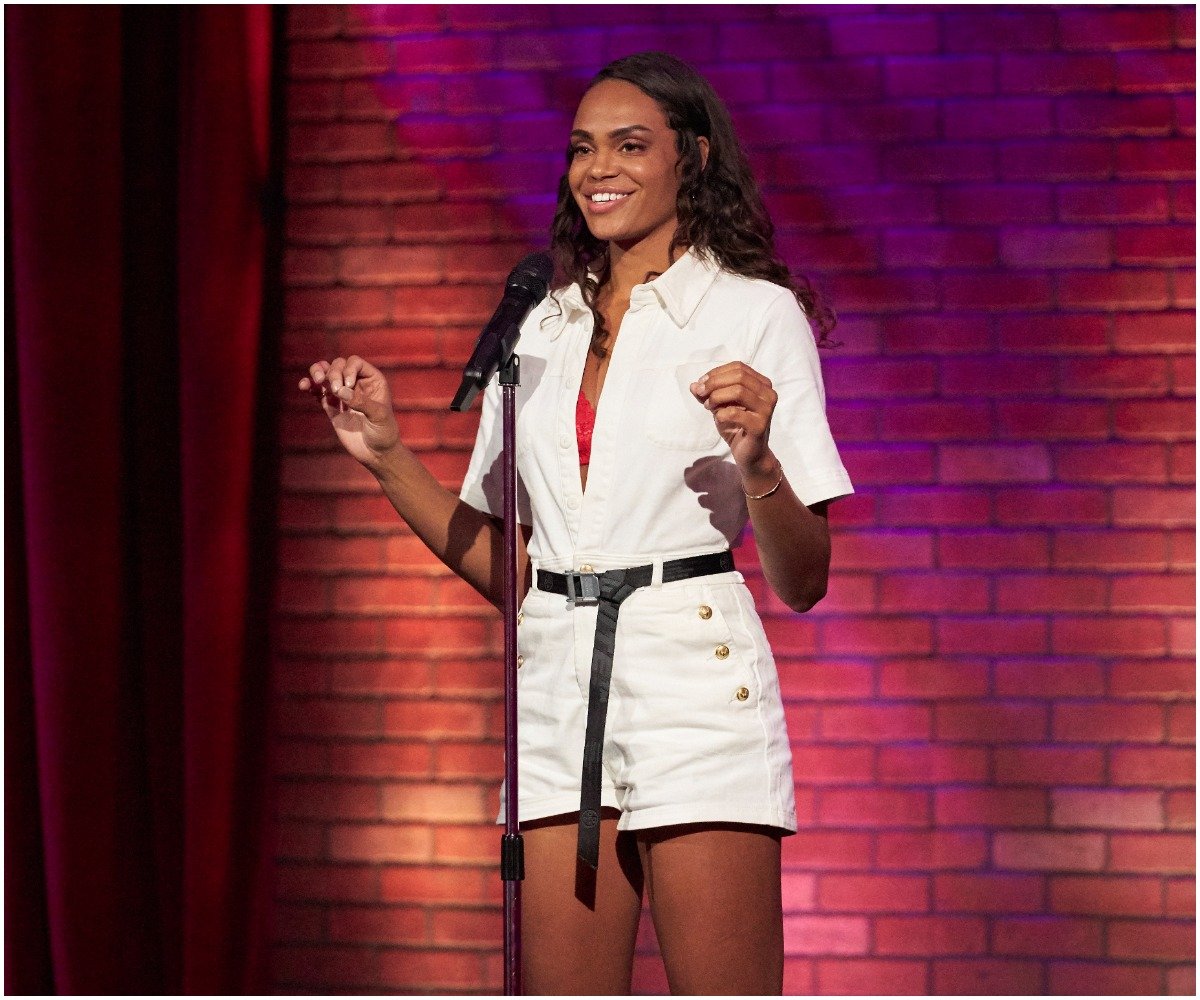 Is Jamie Skaar the villain of Michelle Young's season of 'The Bachelorette'?
Jamie made a quick connection with Michelle when he received a rose on this season's first one-on-one date in week 2. The pair went rock climbing, and later, Jamie got serious about a personal life story. Unfortunately, things took a turn later in the episode. Jamie brought up to Michelle that rumors were circulating about her being "boo'ed up with a tall, light-skinned baller." 
In reality, none of the men besides Jamie were gossiping about Michelle. However, he made Michelle feel that the men were questioning her integrity when he brought the rumors up. It wasn't until week 3 that everyone found out the truth about Jamie. Michelle had a straightforward conversation with Jamie and sent him home.
Michelle Young claps back as Jamie Skaar
Unfortunately, that's not all the drama surrounding Jamie during week 3. During the group date, Michelle awarded Brandon J. the group date rose instead of Jamie. In a bizarre moment, Brandon pulled aside a producer to chat. "I'm like really competing with Brandon for a woman's attention?" he said to the producer.
"You're telling me that we're in the same league, and I'm like, we're not even [explitive] close. Like I gotta wait for six weeks to get to the end of this? I really felt like it would be a stronger group of guys."
"I think the challenging part with Michelle is that she's basically just in [explitive] spring break mode," he continued. "It's a little bit of a turnoff. If you genuinely thought that your husband was in the room, like, do you go spring break mode? I mean I'm not gonna judge it, doesn't mean I can't make fun of it," Jamie laughed.
This conversation was held only between Jamie and the producer, so it's very possible that Michelle knew nothing about it until the episode aired. However, the 28-year-old bachelorette had the perfect response. "What can I say…teachers truly do love Spring Break," Michelle tweeted with a shrugging emoji, including the hashtags #nomoregradingpapers, #naptime, and #icanpeewheniwantto.
Fans of 'The Bachelorette' loved Michelle Young's response
As always, Michelle handled the whole situation with class, and fans loved her response and the fact that she sent Jamie home. "You are such a classy person, Michelle. I'm loving your season and how you are taking out the trash right away. I'm here for the romance. You're truly inspirational," a fan responded on Twitter.
"As a 5th grade teacher myself, YES!" commented another fan. Many viewers won't be sad to see Jamie go, but they can expect Michelle to continue to handle any situation thrown at her with class.
Source: Read Full Article