Tayshia Adams Attended Her First Event Post-Breakup and Is "Doing Amazing"
Tayshia Adams and Zac Clark have been completely 🤐 on social media when it comes to their breakup, but Tayshia just stepped out for the first time since news of the split broke and she looks incredible.
Tayshia attended Footwear News' 35th Annual FN Achievement Awards in New York City in her first public appearance post-split, and a source tells Us Weekly that "she is doing amazing and great."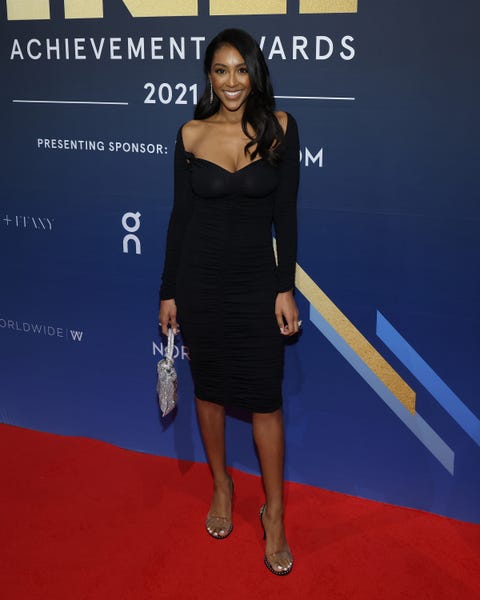 Meanwhile Zac Clark also made his first appearance since the breakup, stepping out for the 2021 Addiction Professional of the Year to support his friend Carter Barnhart.
https://www.instagram.com/p/CW8tzMyP8AI/?utm_source=ig_embed&utm_campaign=loading
A post shared by Release (@releaserecovery)
Speculation that Zac and Tayshia had split began last month when Tayshia was seen at several events without her engagement ring. A rep eventually confirmed the breakup, and a source told Us Weekly that the reason the relationship ended had to do with their busy schedules.
"They eventually realized it wasn't going to work and their relationship ran its course," a source said, saying the former couple hadn't "even started wedding planning."
"Zac is very into his Release Recovery Foundation work and Tayshia has her own thing going on," the source continued. "With her schedule, they have been spending a lot of time apart. She's been attending a lot of events without him, which can be frustrating."
The insider also noted that there is still a lot of "love" between Tayshia and Zac (who both live in New York City), and that "it's going to be a hard breakup for the two of them."
Wishing them all the best vibes as they move forward!
Source: Read Full Article