'Sister, Sister': Creator Kim Bass Reveals Studio Felt Original Ray Campbell Character Was Too Wealthy To Be 'Realistic' (Exclusive)
The popular '90s sitcom Sister, Sister has been a popular choice for Netflix viewers since its addition in Sept. The hilarious show is loved for its lighthearted take on a mixed family that's just trying to make it work.
Tamera's father Ray Campbell, played by Tim Reid's, is a fan favorite, but many have no idea his character originally was supposed to be very wealthy. Apparently, the studio's executives had his wealth reduced because they thought it would be more "realistic."
'Sister, Sister' showed another side of Black family and culture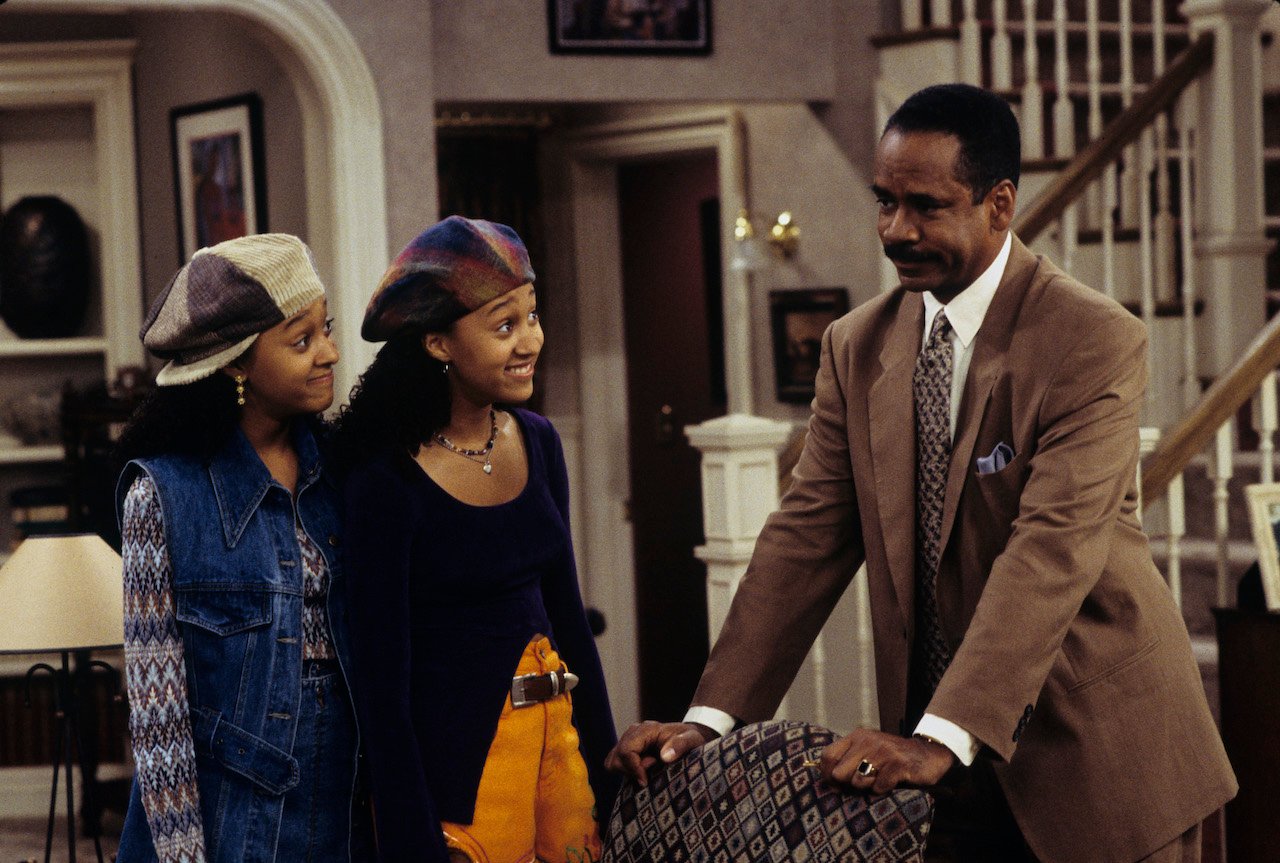 In the 1990s there were significantly fewer Black sitcoms than there are today. And although there were other popular shows such as Martin and In Living Color on the air, there wasn't a ton that focused on the inner workings of the Black family.
Sister, Sister gave the nation a glimpse into the experiences of Black households, but more importantly, showed that Black families are no different than any other race's. Sister, Sister showed that every family goes through many of the same experiences, regardless of color.
Ray Campbell was 'really successful' in the original show concept
Back in the '90s, awareness of ethnic representation and institutional racism was far lower than today. Perceptions of different ethnic groups were seen as fact, rather than stereotypes, and many talented entertainers were affected. In general, it was rare to see a predominantly Black cast or Black actors playing positive, aspirational roles. In the same interview, Bass revealed that during the creation of Sister, Sister, the studio required the production team to decrease Ray Campbell's wealth, in order to make him more "realistic."
"One of the twins' father, Ray, had a limousine business," Bass said during an interview. "And he was upper-middle-class, had a nicer house and everything, more than the Jackee character. That's how they get together. And he's doing well, and he's certainly upper-middle-class successful. But in the original version, he was really successful. He had a building in Manhattan with his name on it. He was a millionaire. And one note that I got, from the top, was the American television-watching audience isn't going to believe that a Black man can be a millionaire. They thought it was unrealistic."
Ultimately, the responsibility of changing Ray's status did not fall onto Bass, as he was not signed on as showrunner. However, the team in place ended up changing his backstory to one that was more pliable, with Ray living as an upper-middle-class businessman.
Bass creates films independently to maintain creative control
As crazy as it sounds that a studio would make such an outrageous remark, they're not uncommon, even in 2020. That's why Bass prefers to work on independent films nowadays, so he's able to maintain control over his creative vision.
"Look, those types of things happen. They don't always happen, but they have happened multiple times," Bass said in the same interview. "And, so you end up, you know I became an independent filmmaker. So that I could tell the stories I wanted to tell, the way I wanted to tell them. So I would go out and acquire my own financing so that I can make films. So right now, I'm not so involved in television, it's more feature films. I'm doing independent films that I have creative control over them because I go out and find the financing. And then you do what you gotta do with that financing. And then look for distribution."
Bass is currently involved with several independent feature films.
The first film is Headshop, an urban fantasy "Black Lives Matter-themed fairytale," that Bass describes as "Barbershop, meets 'Do the Right Thing', meets 'The Wizard of Oz'." It stars Marlon Gibbs, Loretta Divine, Michael Jai White, and Evan Ross, among others, and is currently in post-production.
Bas is also preparing for the theatrical release of a drama named Tyson's Run. The film shares the story of a white family with an autistic child who gets life-changing support from an African marathon runner. Tyson's Run is scheduled to go to theaters nationwide in March of 2021.
Source: Read Full Article