'Power Book IV: Force': The Chicago Pipeline Explained
Power Book IV: Force focused on Tommy Egan (Joseph Sikora) finding his footing in Chicago after leaving New York following the death of his best friend, James "Ghost" St. Patrick (Omari Hardwick). Since the drug dealers had always worked as a team, Tommy was determined to find his way as a lone wolf.
In season 1 of Force, his focus was the Chicago pipeline, but what exactly is it?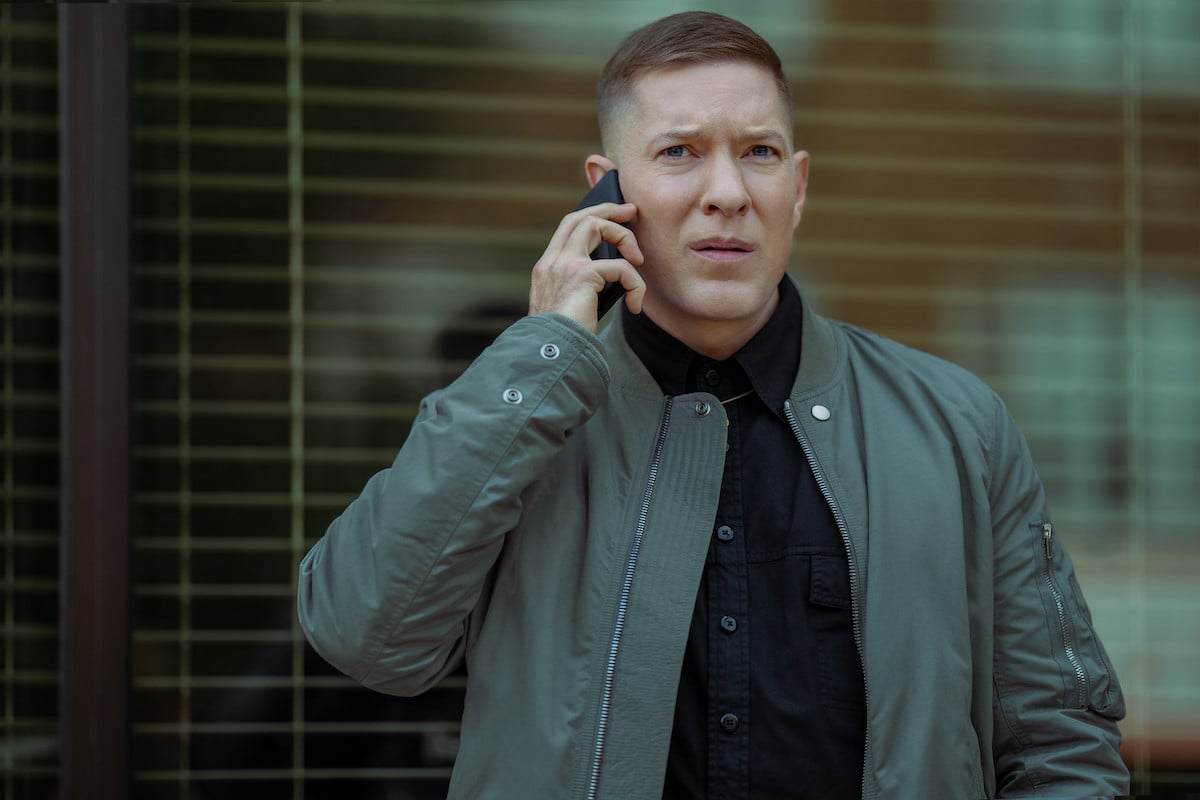 'Power Book IV: Force' Season 2 is currently filming in Chicago
The second season of Force has just begun filming in Chicago. According to Reel Chicago, most of the filming will occur at Cinespace. If production stays on schedule, Season 2 should premiere in February 2023. Season 2 will also see Power alum Gary Lennon step in as showrunner.
"Our show is now in the brilliantly capable hands of Gary Lennon, who is now our showrunner," Sikora told TV Line. "I'm overjoyed. The fans have got to be ecstatic… Now you have the true voice of Tommy Egan back. Gary Lennon is the cultivator of that… I could not be more excited about that. "
Unpacking the Chicago Pipeline in 'Force'
At the end of the first season of Force, Tommy revealed that he was looking to gain control of the entire Chicago Pipeline. But what exactly does that mean? A pipeline refers to the way that drugs enter the city. If you've seen season 2 of The Wire, then you know drugs in Baltimore came in through the city's ports. in Force, it's not explicitly explained, but we know that the Serbs control the cities pipeline.
The control of the pipeline is pivotal to controlling the city. With Dahlia, Tommy didn't need the pipeline, but now that the venture he had is dead, if he wants to return to cocaine, he will need to determine how the drugs can enter the city without being detected.
Tommy may be focused on revenge in Power Book IV: Force' Season 2
Just as Tommy found his footing in Chicago, his world was turned on its axel. He thought he'd found a loyal team in Claudia (Lili Simmons) and Liliana (Audrey Esparza). Though his relationship with Liliana began in a rocky place, no one had been more loyal to him since Ghost. Therefore, Tommy lost everything when Claudia killed her out of misguided loyalty to her father Walter (Tommy Flanagan) and brother Vic (Shane Harper).
Now, fans are convinced that the Queens-born gangster will spend the entire second season of Force seeking vengeance. Moreover, the New York feds know that someone is stirring things up in Chicago. Though they don't know it's Tommy just yet, any erratic behavior on the drug dealer's part could point them toward him.
"I think like all things there's going to have to be an evolution of who Tommy is, how he's known by the law enforcement. I mean, look at like Tony Accardo and other mob guys," Sikora told Hollywood Life. "The feds were onto these guys in the Chicago mob for so long. Even Al Capone had that eight-year run where he was infallible, and he was having dinner with judges. I think that there's corruption at all levels, the streets, and the government, but I think that it can be an interesting mix. I think that when law enforcement, as we saw in the Power show, is on these guys' trails, everybody doesn't have the purest interest anyway, so that could be another fun storyline, how close they get, but it's exciting. I think that it actually mimics life that there are consequences for everything, and it would be irresponsible storytelling if you didn't show some of those consequences."
Source: Read Full Article