Oscar Isaac Killed His 'Inside Llewyn Davis' Audition After Thinking the Movie Was About This Famous Folk Artist
The title character of Inside Llewyn Davis was Oscar Isaac's breakout role. As a result, he received a Golden Globe nomination. He worked particularly hard and practiced above and beyond to audition for the Ethan and Joel Coen movie. Isaac thought Inside Llewyn Davis was a direct movie adaptation of a folk artist until the casting process started.
Did Oscar Isaac sing in 'Inside Llewyn Davis?'
Inside Llewyn Davis is written and directed by the Coen brothers. The film takes place in 1961 over the course of a single week of Llewyn Davis' (Isaac) life. He's a folk singer who has big dreams in the music industry, while he struggles to confront other serious problems in his life. Isaac's co-stars include Carey Mulligan, John Goodman, Garrett Hedlund, Justin Timberlake, and Adam Driver.
Isaac has a musical history that reaches beyond Inside Llewyn Davis. He wrote and performed songs in other projects, but did indeed perform several songs in the movie. Isaac also performed in several live shows before filming Inside Llewyn Davis.
Oscar Isaac thought 'Inside Llewyn Davis' was about this folk artist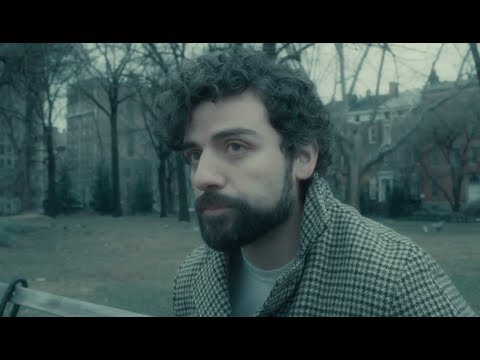 The Hollywood Reporter interviewed Isaac about his career and several of his major projects. Inside Llewyn Davis was a major leap for his career, which quickly launched him into other big titles with known names. Isaac heard about a folk movie and told his team that he wanted to get his work in front of whoever needed to see it.
Inside Llewyn Davis' title character is inspired by Dave Van Ronk, but Isaac thought the movie was a direct adaptation. He learned to play in Vank Ronk's style from a guitarist who played with the artist himself for the audition.
"Before I went for the Coens, I went in for the casting director," Isaac said. "At first, I just thought it was a direct Dave Van Ronk movie. He was a six foot three, 300-pound Swede, and I was like, 'Oh my God, this is never going to happen.'"
Isaac continued: "So I go in, and I saw a picture of Ray LaMontagne, so I said to the casting director, I was like, 'Oh, cool, man, so is he a reference,' and they're like, 'Oh, no. He just came in. He killed it.' I was like, 'Oh my God, no way.' Not to call him out, I'm sure he was amazing, but, anyway, all of my confidence just deflated in that moment."
"But luckily, I got to come in for the Coens, and they were so great, and they laughed so much and were just so generous," Isaac said. "I remember I was like, 'I think I got this.' Then a month later, Joel called me and said, 'Hey, I'd love for you to do this movie.'"
Marvel's 'Moon Knight' Disney+ series
Isaac is no stranger to the big Hollywood blockbusters. He played Apocalypse in X-Men: Apocalypse and Poe Dameron in the Star Wars sequel trilogy. Most recently, he was onboard for Denis Villeneuve's Dune. However, Isaac's journey in Hollywood shows no sign of slowing down.
Marvel is bringing Isaac back, but not as Apocalypse. He will be starring as lead Marc Spector in the upcoming Disney+ series Moon Knight. The television show is a part of the Marvel Cinematic Universe's Phase Four. Moon Knight will consist of 6 episodes and will release sometime in 2022, although there is no firm date as of yet.
Source: Read Full Article