One Day At a Time Saved From Cancellation By Pop TV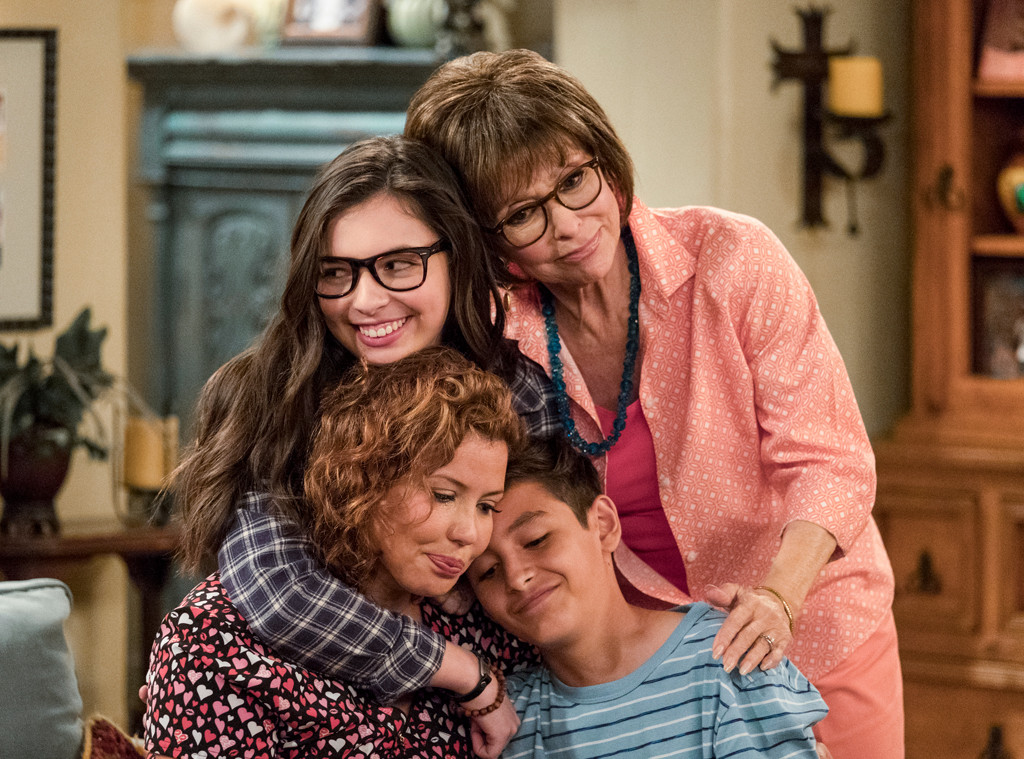 Netflix
Another show saved!
One Day At a Time will officially return for a season four thanks to Pop TV, the network announced Thursday.
Netflix had canceled the series, which is a reimagining of Norman Lear's 1975 series, with Lear still serving as executive producer, in March to immediate fan outcry. Producers immediately started searching for a new home, and Vulture reported in April that Pop (which is owned by CBS) and CBS All Access were both interested in the series, which is produced by Sony.
Season four will consist of 13 episodes, and it will air on Pop in 2020. The show will then be broadcast on CBS later in the year as part of the new deal to continue the series.
Pop is also the home of Schitt's Creek, which is currently heading into its sixth and final season.
"How amazing it is to be involved with this brilliant and culturally significant series that deals with important themes one minute while making you laugh the next," said Brad Schwartz, Pop TV President, in a statement. "If Schitt's Creek has taught us anything, it's that love and kindness always wins. Pop is now the home to two of the most critically praised and fan-adored comedies in all of television, bringing even more premium content to basic cable. We couldn't be more proud to continue telling heartwarming stories of love, inclusion, acceptance and diversity that pull on your emotions while putting a smile on your face."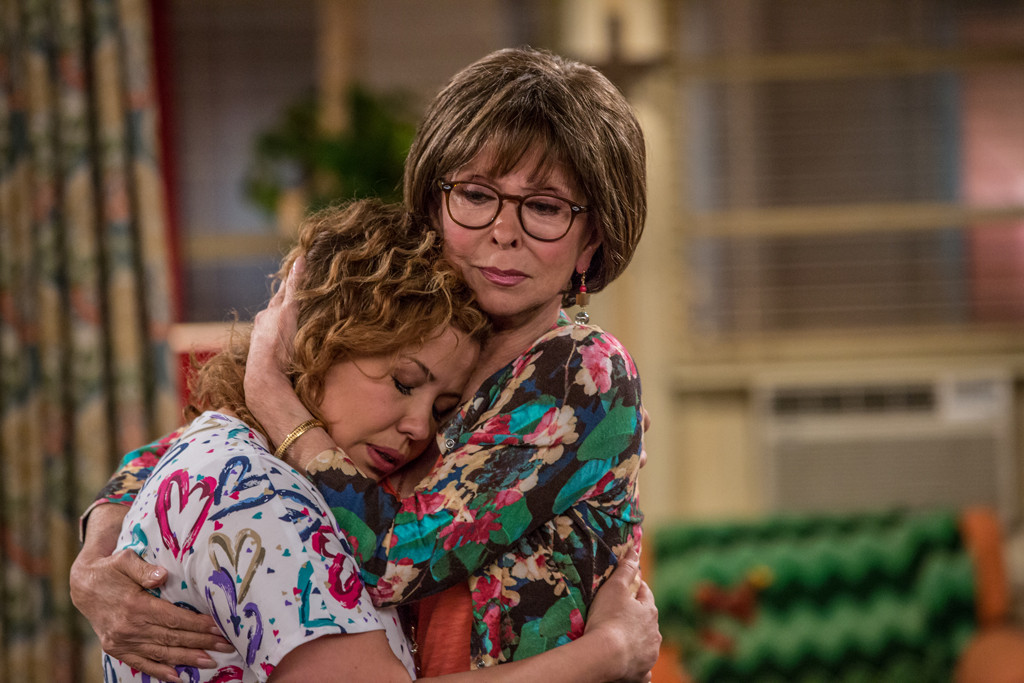 Michael Yarish / Netflix
"Three months ago, I was heartbroken with the news of our beloved One Day At A Time's cancellation. Today, I'm overwhelmed with joy to know the Alvarez family will live on," said executive producer Norman Lear. "Thank you to my producing partner, Brent Miller, our incredibly talented co-showrunners, Mike Royce and Gloria Calderón Kellett, and of course, Sony, for never once giving up on the show, our actors or the possibility that a cable network could finally save a cancelled series that originated on a streaming service. And one last thank you to, Pop, for having the guts to be that first cable network. Even this I get to experience—at 96."
Co-showrunners Gloria Calderón Kellett and Mike Royce, who led the charge on social media in March alongside fan Lin-Manuel Miranda, also expressed their joy in a statement.
"We are thrilled beyond belief to be making more One Day At A Time," they said. "This show has meant so much to so many, and we can't wait to dive in with our amazing new partners Pop and CBS. And we'd especially like to thank all of the fans for their undying support, helping us turn #SaveODAAT into #MoreODAAT."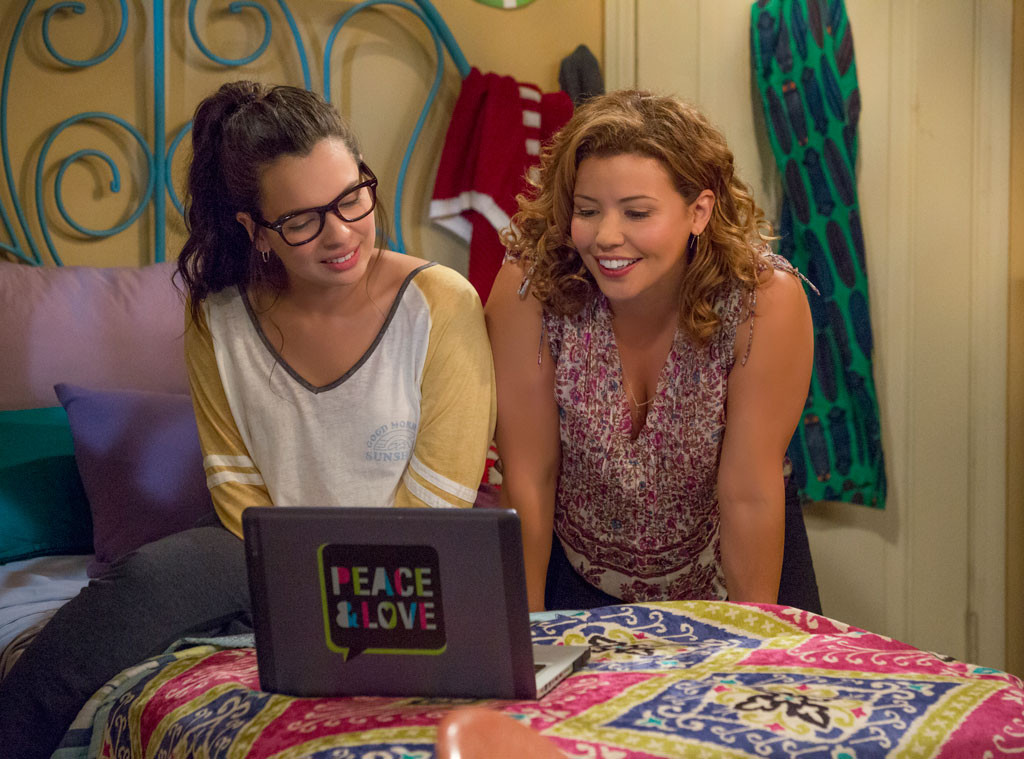 Netflix
"We are so honored to be associated with this exceptional series," added Jeff Frost, Sony Pictures Television President. "It means so much to so many people. We were never willing to accept that the story of the Alvarez family might not continue and we undertook every effort to ensure that did not occur. We are so grateful to our new partners at Pop and CBS for believing in this series and working with us to bring it back. We are overjoyed to continue to work with the brilliant team of Gloria, Mike, Norman and Brent as well as this brilliantly talented cast."
One Day At a Time stars Justina Machado as Penelope Alvarez, a newly single Army veteran, and her family. Rita Moreno, Isabella Gomez, Marcel Ruiz, Todd Grinnell, and Stephen Toblowsky also star.
ODAAT is not the first show to beat cancellation, and it's likely not the last. See the list of shows that returned from the dead below!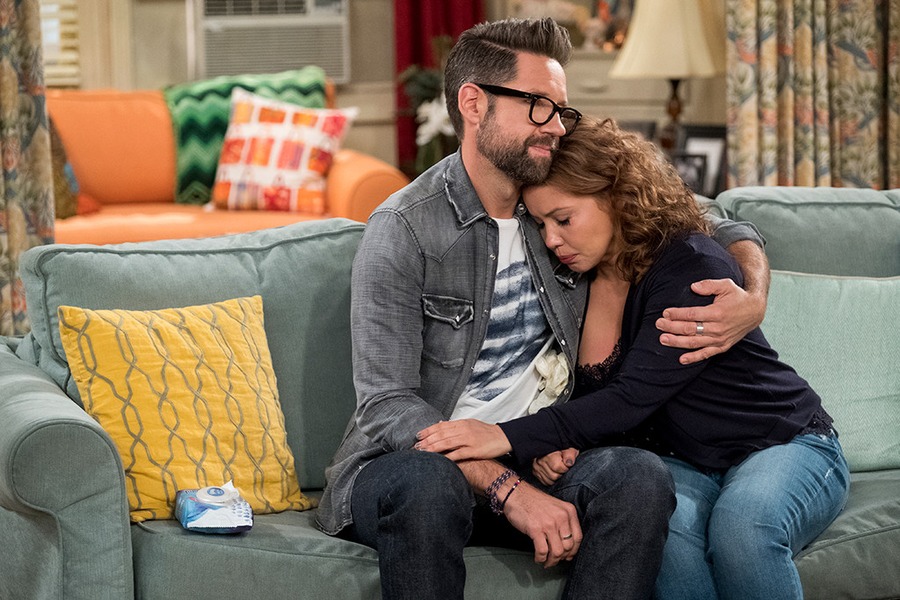 Netflix
One Day at a Time
In March 2019, Netflix canceled this reboot of the classic Norman Lear sitcom after three seasons on the streaming platform. But after months of speculation, Pop, a cable channel owned by CBS, swooped in with an order for One Day at a Time season four. The new season will premiere in 2020 on the network that brought Schitt's Creek to the US.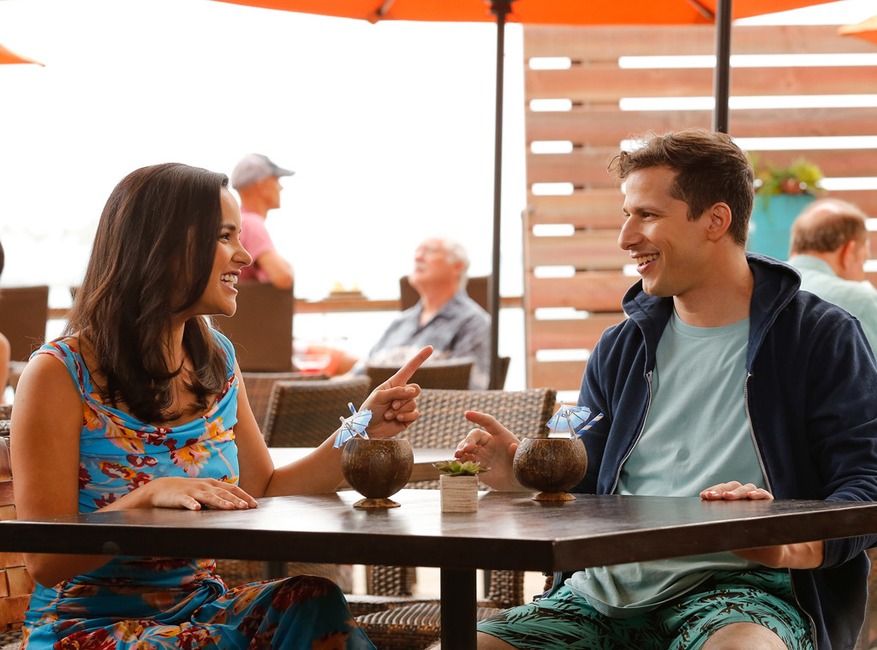 NBC
Brooklyn Nine-Nine
Fox canceled Brooklyn Nine-Nine after five seasons, but then fans—including very famous fans—rallied around the show. NBC swooped in and saved the show.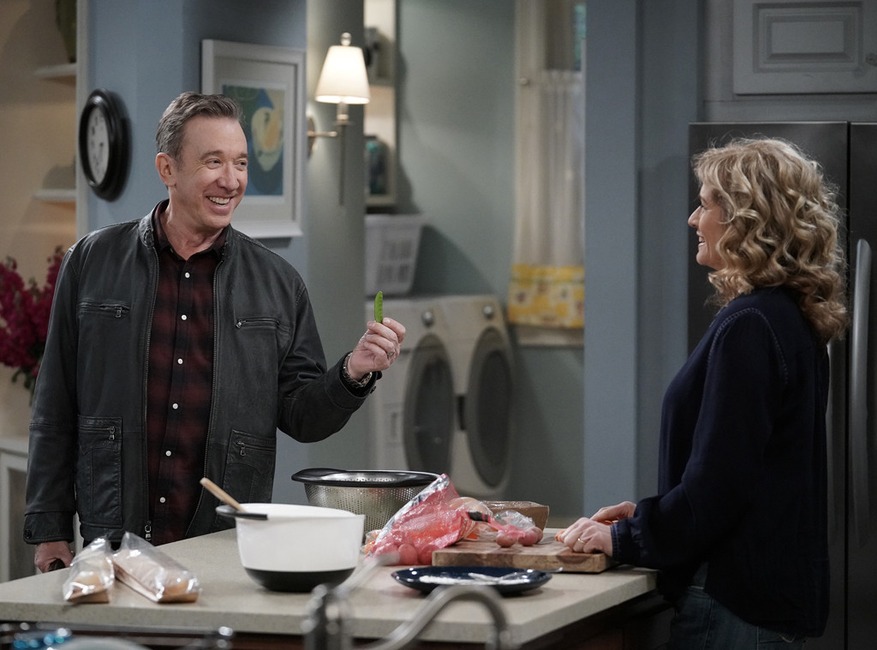 Fox
Last Man Standing
ABC pulled the plug on the Tim Allen sitcom after six seasons in May 2017. Fox revived it in 2018, and it's still going strong.
Article continues below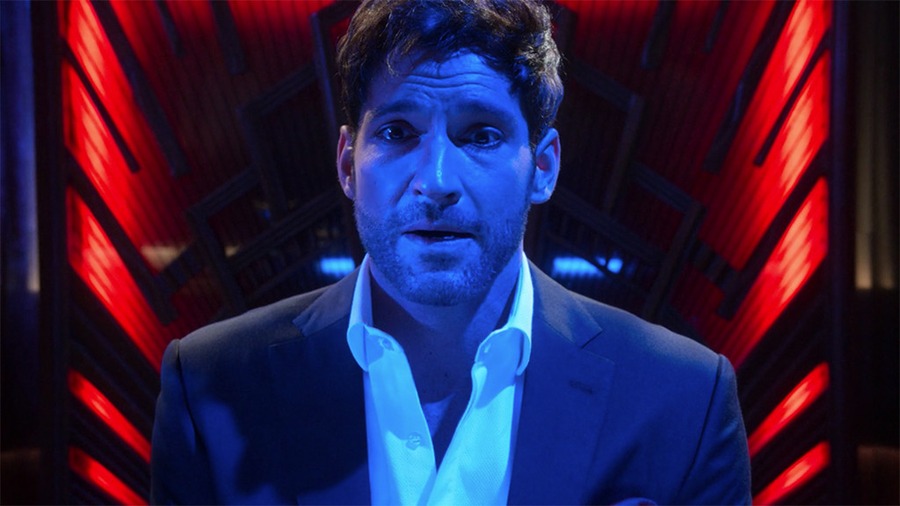 Netflix
Lucifer
Lucifer spent three seasons on Fox before getting canceled. However, fans rallied around the series and Netflix picked it up.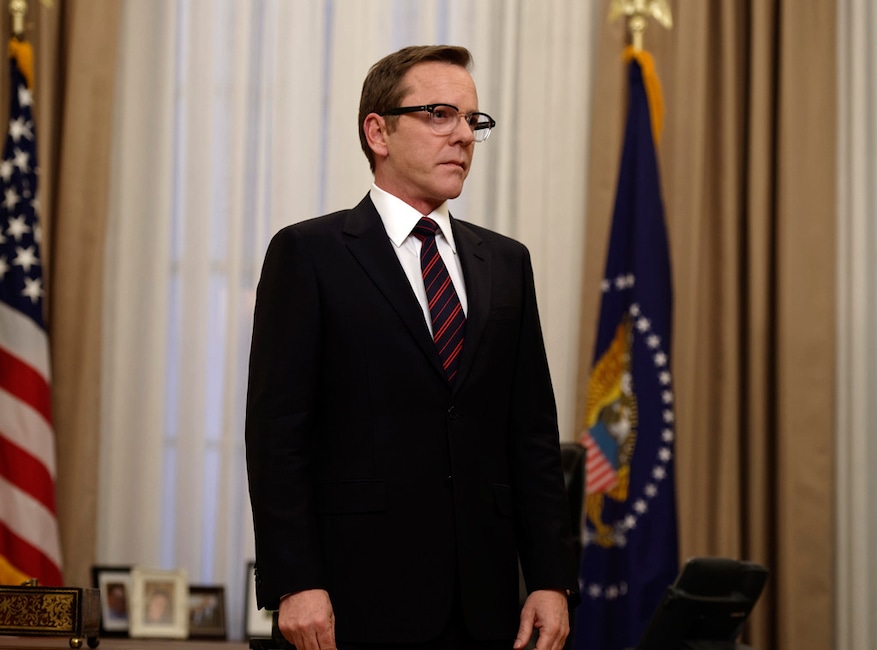 ABC
Designated Survivor
After two seasons on ABC, Netflix came in and saved the show from cancellation.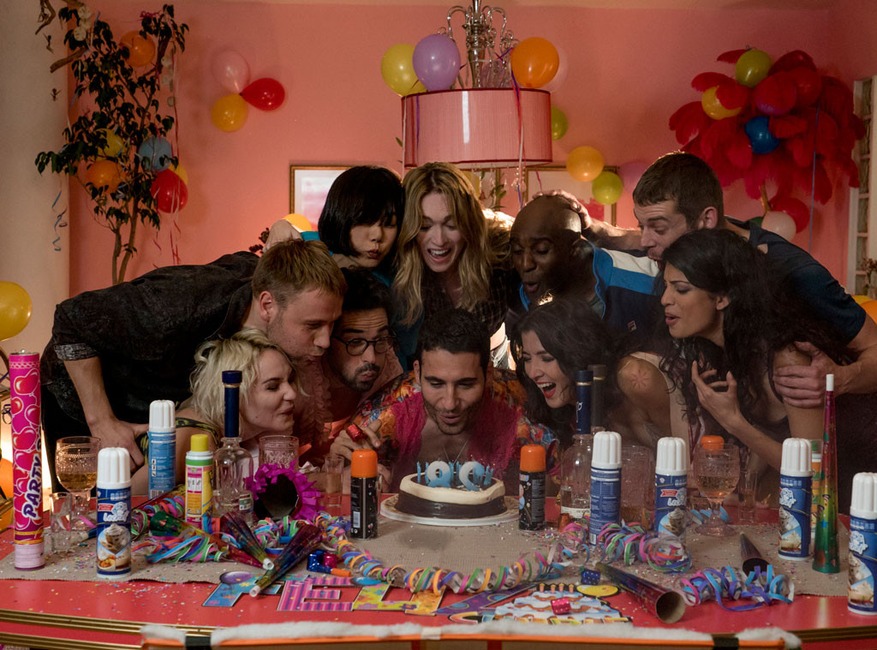 Netflix
Sense8
Netflix made waves canceling the fan-favorite sci-fi series after two seasons, citing production costs for reasons why it pulled the plug. Sense8's cancellation did not go over well. Fans campaigned, fans wrote in, fans spoke up and they're getting a 2-hour finale wrap up movie…and maybe more?
Article continues below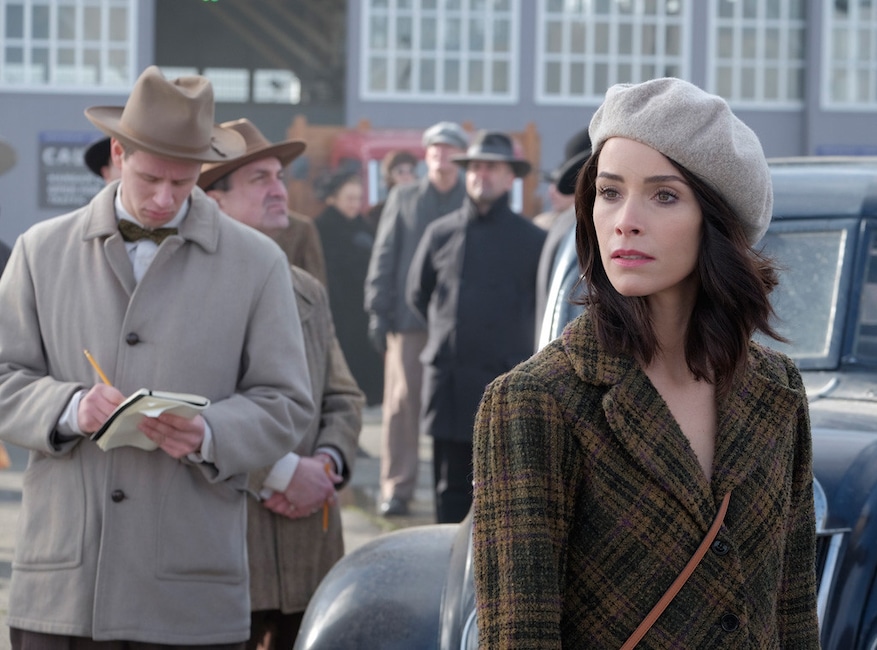 Joe Lederer/NBC
Timeless
NBC pulled the plug on Timeless, its time travel drama, after one season. However, that decision didn't last long and the series received a second season order just days later. The show was canceled again, but got a wrap up movie.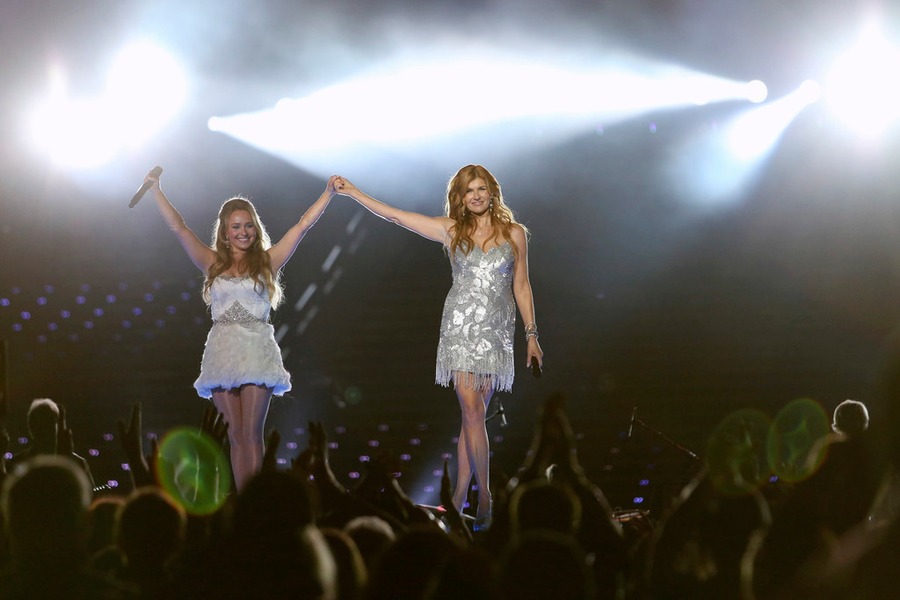 ABC/Mark Levine
Nashville
After ABC decided to put this country music drama on mute after four seasons, studio Lionsgate began actively pursuing a new home for the Connie Britton and Hayden Panettiere-starring series, finally landing at CMT. It's since ended.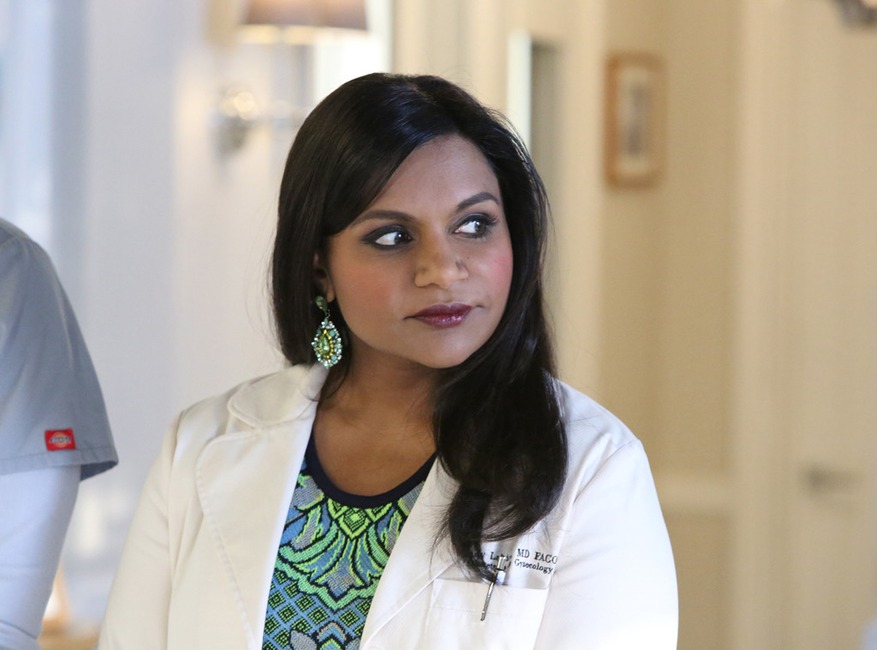 Universal Television
The Mindy Project
After three seasons on Fox, Mindy Kaling and her on-screen alter ego were kicked to the curb, only to be rescued by Hulu days later with a 26-episode order for season four. The Mindy Project will end after its sixth and final season.
Article continues below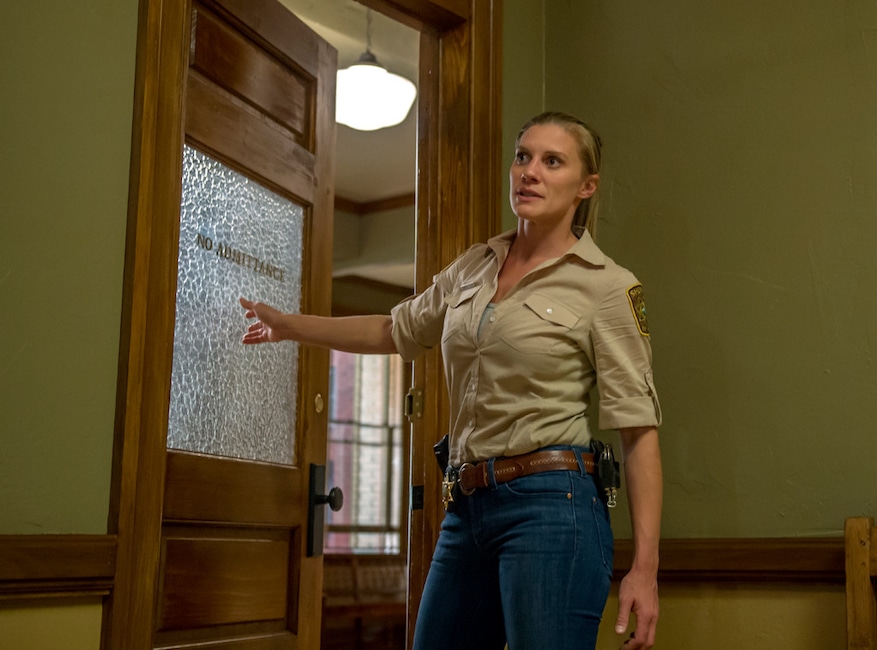 Netflix
Longmire
A&E's series about a Wyoming sheriff based on the Craig Johnson books lasted three seasons on the network before the Grim Reaper came calling. Then Netflix came to the rescue for a fourth season and ordered a fifth and final season.
Justin Lubin/NBC
Community
NBC wasn't game to give their beloved, but little watched, comedy a sixth season to fulfill the "#sixseasonsandamovie" prophecy, but Yahoo was. Unfortunately, that sixth season basically bankrupted Yahoo Screen, shuttering the site's streaming shingle for good. Now how about that movie?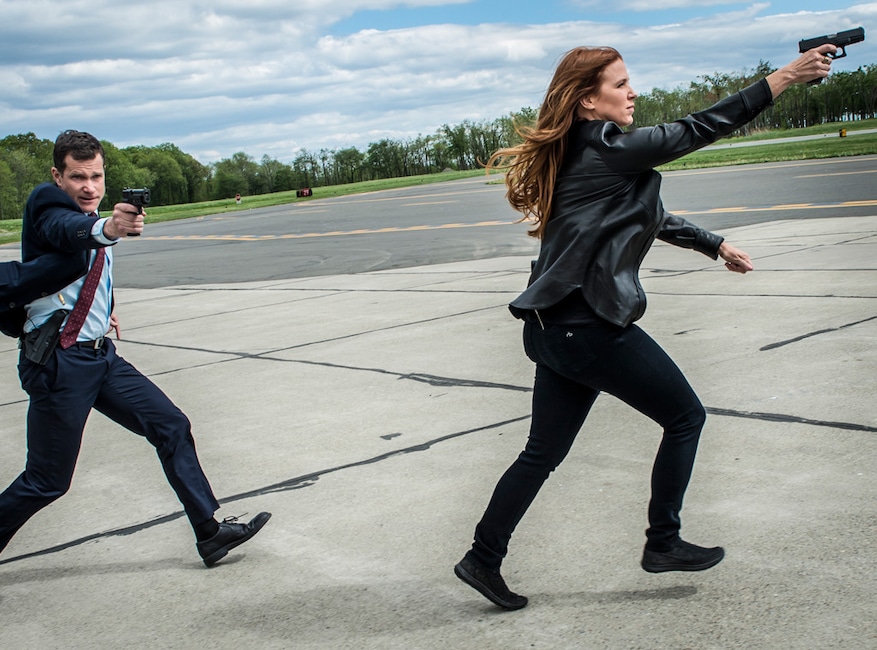 A&E
Unforgettable
The Poppy Montgomery drama has been around since 2011 and got canceled twice by CBS, once between season one and two and another after season three. However, A&E came to the recuse and gave viewers season four. And then canceled the show. Again.
Article continues below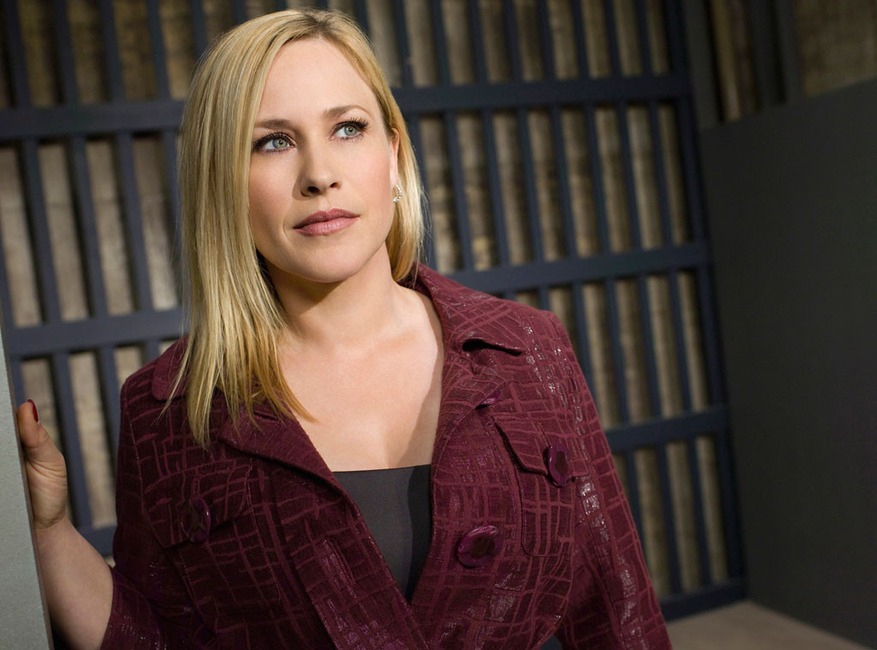 Mitchell Haaseth/NBC
Medium
The Patricia Arquette-fronted series ran on NBC from 2005-2009 before being canceled. CBS, who was one of the studios on the project, responded and picked up the show for two more seasons bringing it to a grand total of seven psychic seasons.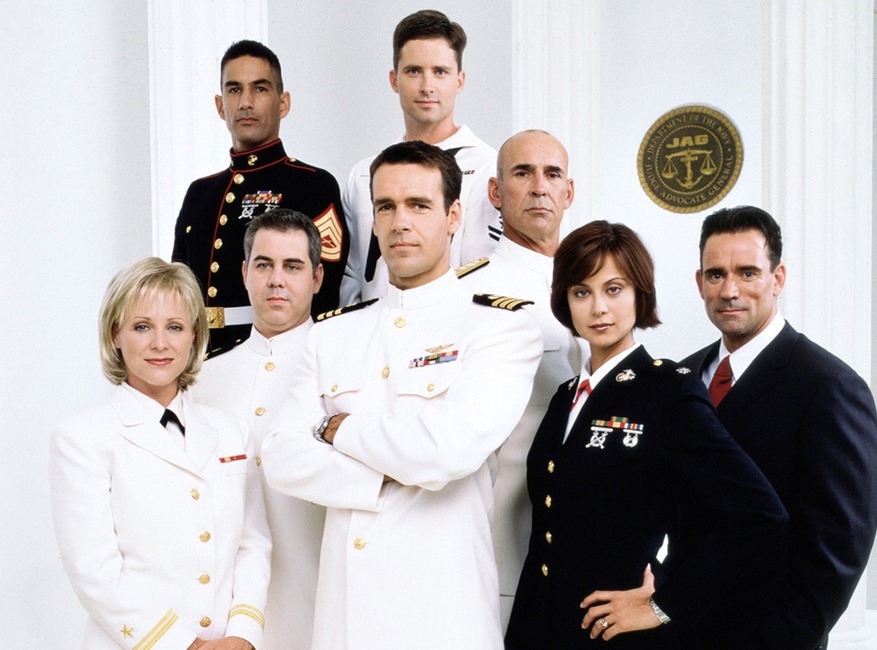 CBS
JAG
JAG, the show that would later run for 10 years and spawn one of NCIS, one of TV's biggest hits, originally got its start on NBC in 1995. A ratings disappointment to the network, they canceled it and in swooped CBS.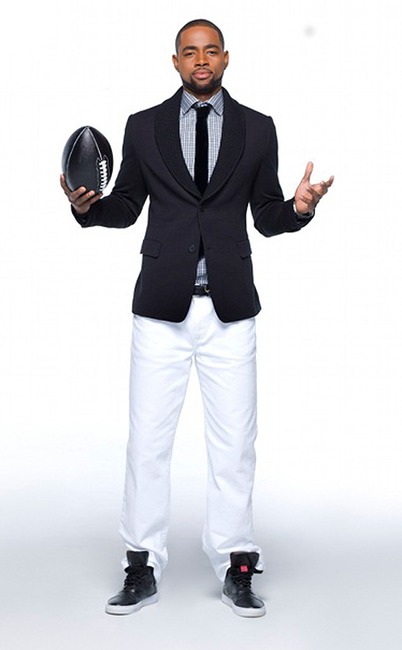 BET
The Game
A spinoff of Girlfriends, The Game started on The CW where it stayed for three seasons until 2008. BET and CBS, a producer of the series, got in bed together and revived the series for a fourth season in 2008. The show is still going strong with an eighth season announced in April 2014.
Article continues below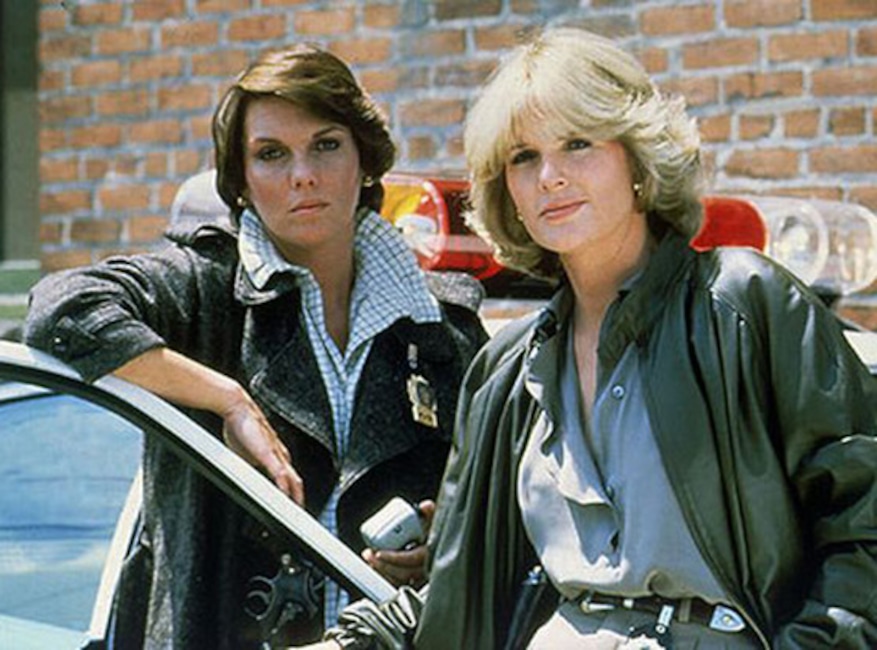 CBS
Cagney and Lacey
After a TV movie in 1981 starring Loretta Swift as Cagney and a six-episode first season starring Meg Foster as Cagney, the show was canceled. But following backlash, CBS brought back the series and Sharon Gless took over the title role opposite Tyne Daly. It was canceled again in 1983. However, a letter-writing campaign and a rerun timeslot switch that saw ratings increase and an Emmy nomination convinced CBS to bring it back again.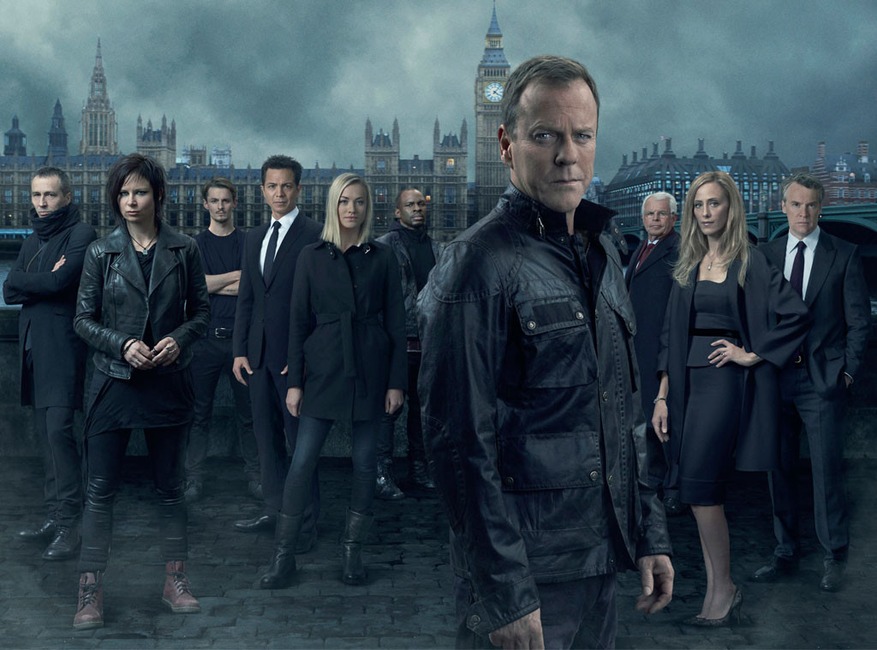 Greg Williams/FOX
24
Jack Bauer returned with a vengeance for another adventure in the summer of 2014, four years after the original series wrapped its run on Fox. The series was brought back in another form, 24: Legacy, but that only lasted one season.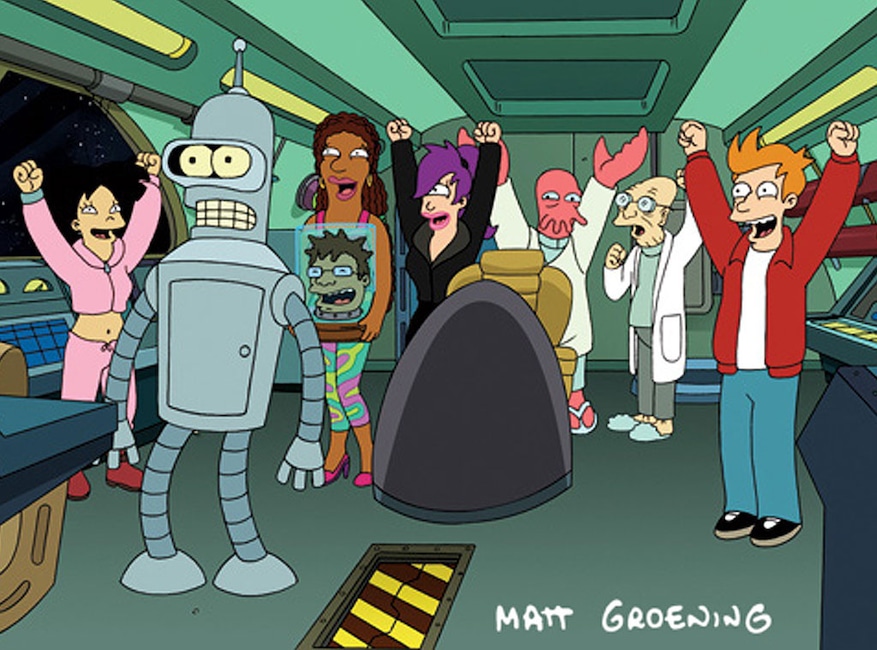 Twentieth Century Fox
Futurama
Originally airing on Fox from 1999-2003, Futurama was another show that benefited from reruns. The property came back to life as four direct-to-DVD films in 2008 and Comedy Central ordered new episodes in 2009. The show wrapped up its second run in 2013.
Article continues below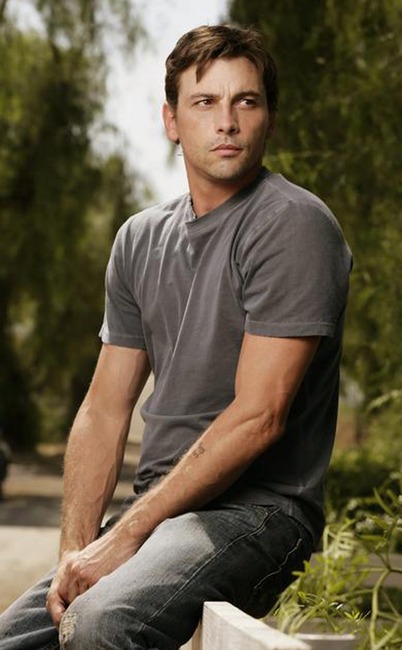 CBS
Jericho
Never underestimate the power of a fan campaign! The CBS drama was canceled after a low-rated first season, but an aggressive fan campaign convinced CBS to bring it back for a seven-episode season two. Ratings didn't improve and the show was canceled a second time.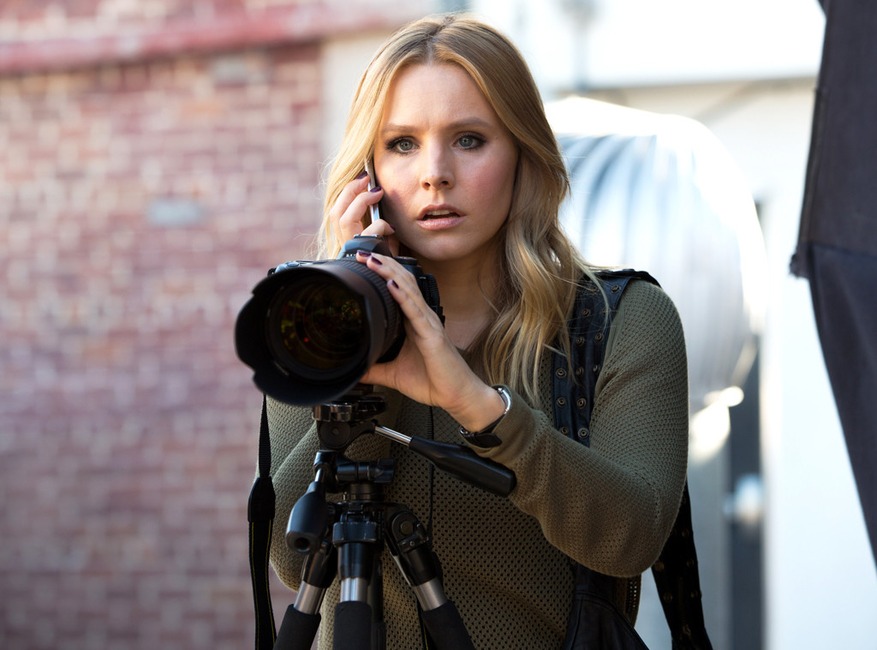 Warner Bros. Entertainment
Veronica Mars
While it technically didn't beat cancellation by getting another season, we'd be remiss not to include our favorite snarky blonde detective. Seven years after it was canceled after three seasons, Veronica Mars returned to life on the big screen. Two books and a digital spinoff series followed and series creator Rob Thomas and star Kristen Bell re-teamed for an eight-episode miniseries on Hulu.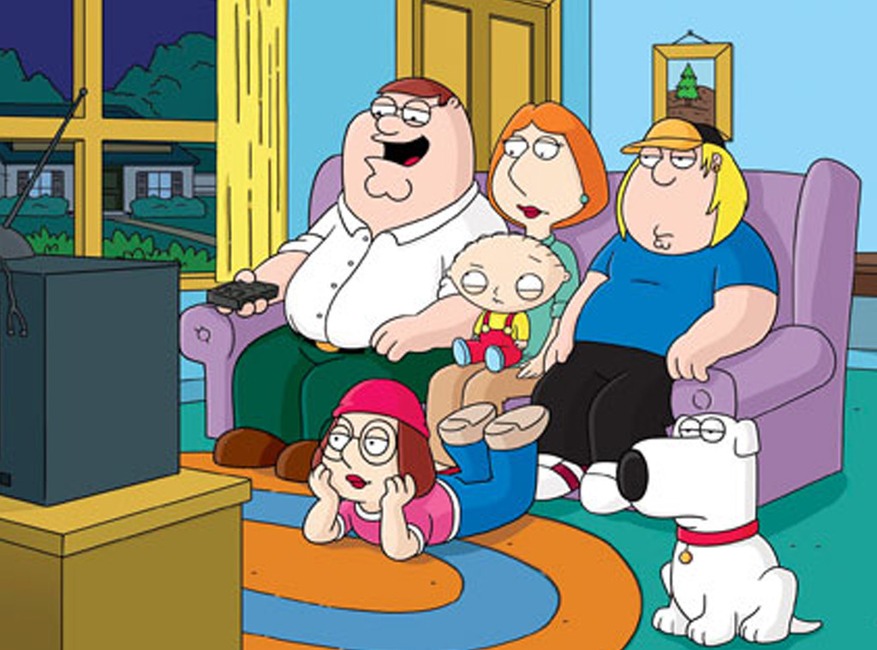 Fox
Family Guy
The Griffin family originally debuted on Fox in 1999 and stuck around for three seasons. Low ratings led to their demise and Fox canceled the show in 2001. But reruns on Adult Swim and DVD sales proved there was still life left in the series and Fox brought it back from the dead with a fourth season debuting in 2005.
Article continues below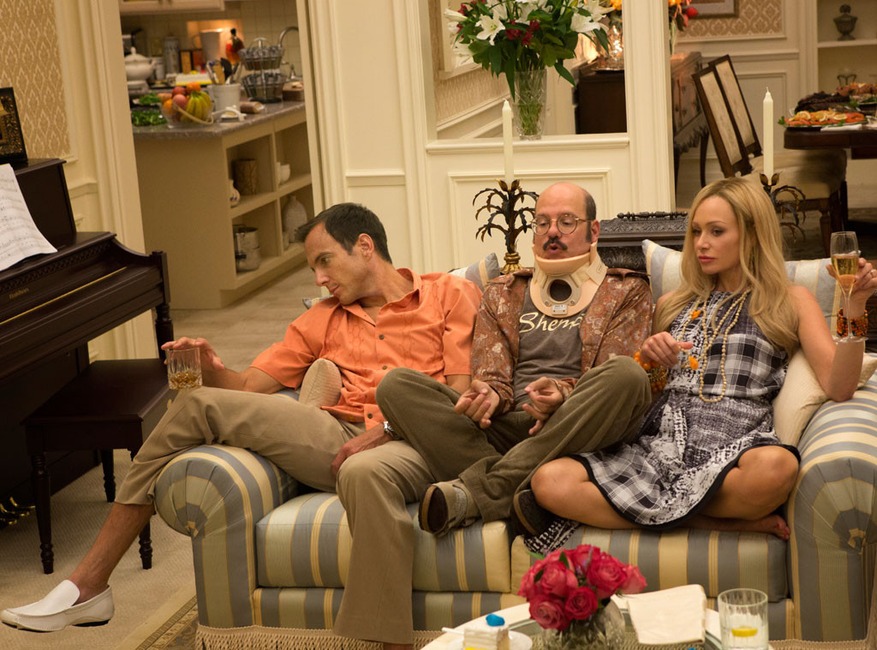 Courtesy: Sam Urdank/Netflix
Arrested Development
The Bluth family couldn't be kept down. After three seasons on Fox, the cult-hit comedy was canceled. Creator Mitch Hurwitz talked about bringing the beloved series back as a movie for years, but Netflix came along and gave viewers a season four 10 years after the show originally debuted. Will there be more? That remains to be seen.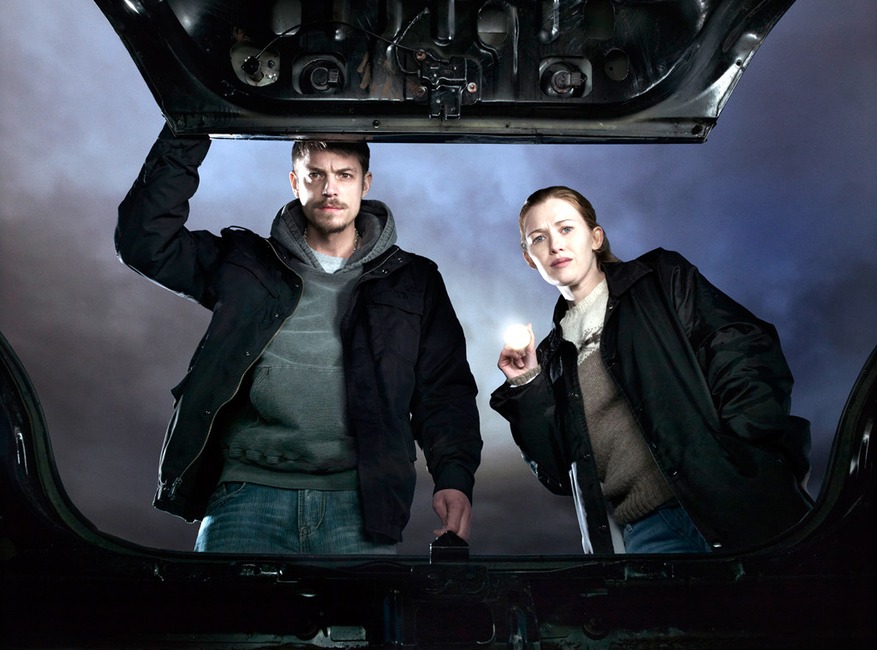 AMC
The Killing
The Killing has had more lives than a stray cat. The drama starring Mireille Enos and Joel Kinnaman was canceled by AMC after its second season and then brought back for a third. And then canceled again. And then brought back, but this time for Netflix. It was the final season. We think.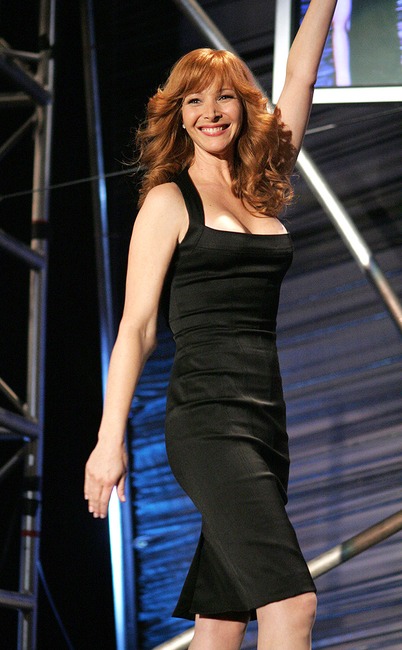 HBO/John P. Johnson
The Comeback
She's it! The Comeback returned to HBO for a second season nearly 10 years after it premiered. The series stars and was co-created by Lisa Kudrow. The Friends veteran plays Valerie Cherish, a sitcom star who got a reality star and a bit part on a new show in an effort to reclaim her fame.
PHOTOS: The Comeback: Where are they now?
Article continues below
Source: Read Full Article