'One Chicago': Dick Wolf Added 1 Common Theme in All 3 Shows
Fans of the One Chicago Universe are well aware that the NBC shows Chicago Fire, Chicago P.D., and Chicago Med sometimes intersect in interesting ways. The shows have crossover episodes and even some familial relations. The characters in all three shows also frequent the same haunt. Creator Dick Wolf created a common theme meant to unify and connect all three shows.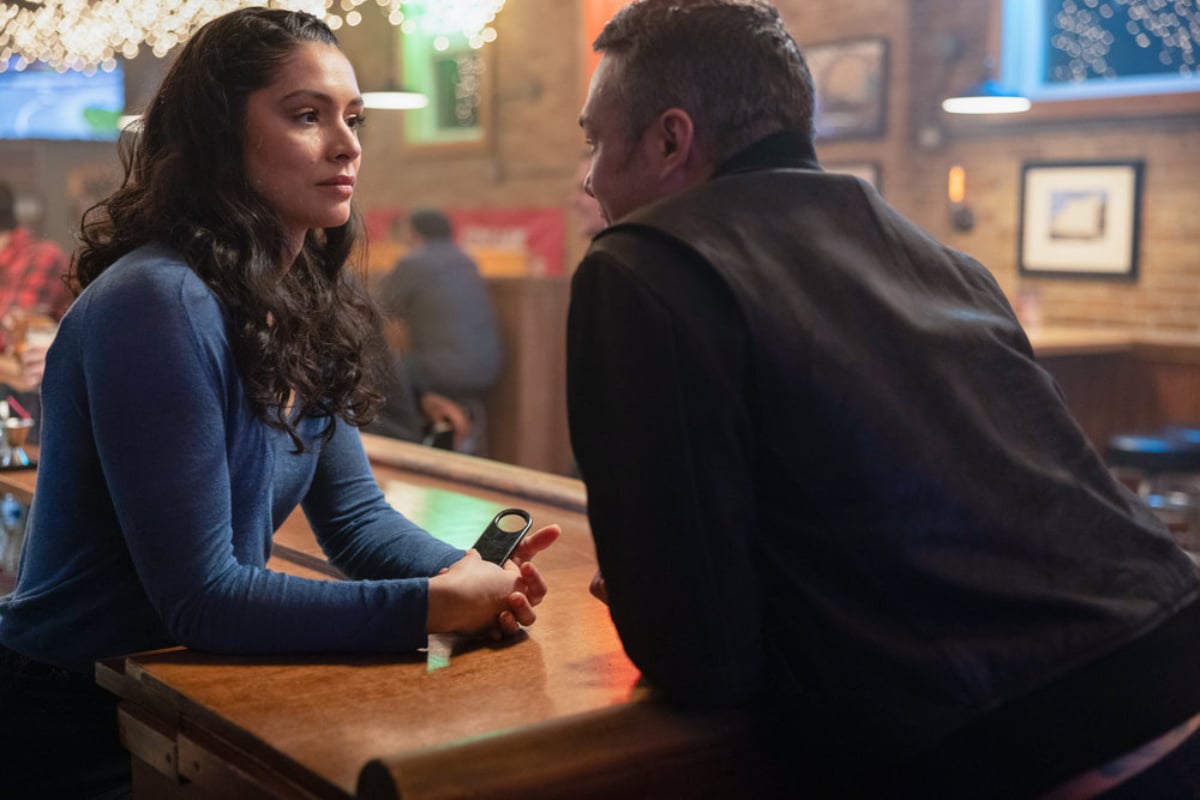 'One Chicago' characters all hang out at Molly's Bar
Otis, Hermann, and Dawson buy a bar after it catches on fire in Chicago Fire Season 1. Thus Molly's Bar was born. The pub becomes the go-to spot for the crew at Firehouse 51. Molly's has its fair share of financial trouble throughout the series, but things always seem to work out. The bar is not only featured in Chicago Fire. It also appears in its spinoff shows.
Molly's Bar witnesses a lot of special moments in the franchise. Kim Burgess and Adam Ruzek share their first kiss after leaving Molly's Bar in season 1. Trudy Platt and Randall McHolland, aka Mouch, even get married in Molly's Bar toward the end of Chicago Fire Season 4.
Dick Wolf wanted Molly's Bar to unify 'One Chicago'
Although it's clear that all three shows have their own unique characters and stories, they still share the same universe. Dick Wolf, the creator of all three shows, shared that he wanted Molly's Bar to be a "unifying theme" between the shows, nine.com reports.
Wolf has also stated that most episodes in the franchise will end with a scene at Molly's Bar. "It's a great note on the end of every show that connects all the shows," Wolf reportedly said.
Since creating the spinoff shows, crossover episodes have been released further connecting them. However, Molly's Bar remains a subtle reminder of the franchise's connection. If you look carefully, you might spot a character from one show in the background of an episode of another.
Is Molly's Bar a real place?
Many scenes from the One Chicago dramas were filmed in a real-life bar called Lottie's Pub in the Bucktown neighborhood of Chicago. The pub has been around for decades and was used to film scenes for Chicago Fire Seasons 1 and 2. However, midway through filming season 2, production was shifted from Lottie's pub to a film studio with a replica of the bar.
Co-owner Mark Domitrovich explained to the Chicago Tribune that the decision was made because filming Chicago Fire at the pub became too difficult. "With Chicago PD also filming at the bar, it got to be a bit much. It's just such a big part of the story. For them to have to pay to shut us down a day, set up, break everything down — it was a lot of work on their end." Fortunately, fans can still pay Lottie's Bar a visit.
Source: Read Full Article