Kate Capshaw Had Bugs Crawling Through Her Clothes in 1 'Indiana Jones and the Temple of Doom' Scene
Indiana Jones and the Temple of Doom is one of the most beloved movies in the Indiana Jones franchise. Released in 1984, the film has received praise for its overall darker tone and intense action sequences. As with other installments in the beloved franchise, it starred Harrison Ford as Indiana Jones, while also introducing some new characters, including Kate Capshaw as Indy's love interest, Willie Scott. In the years since the film's release, Kate Capshaw has opened up several times about the experience making Indiana Jones and the Temple of Doom — even admitting that she had to take a Valium in order to get through one particularly harrowing scene. 
Kate Capshaw vetoed a scene that would have involved a live snake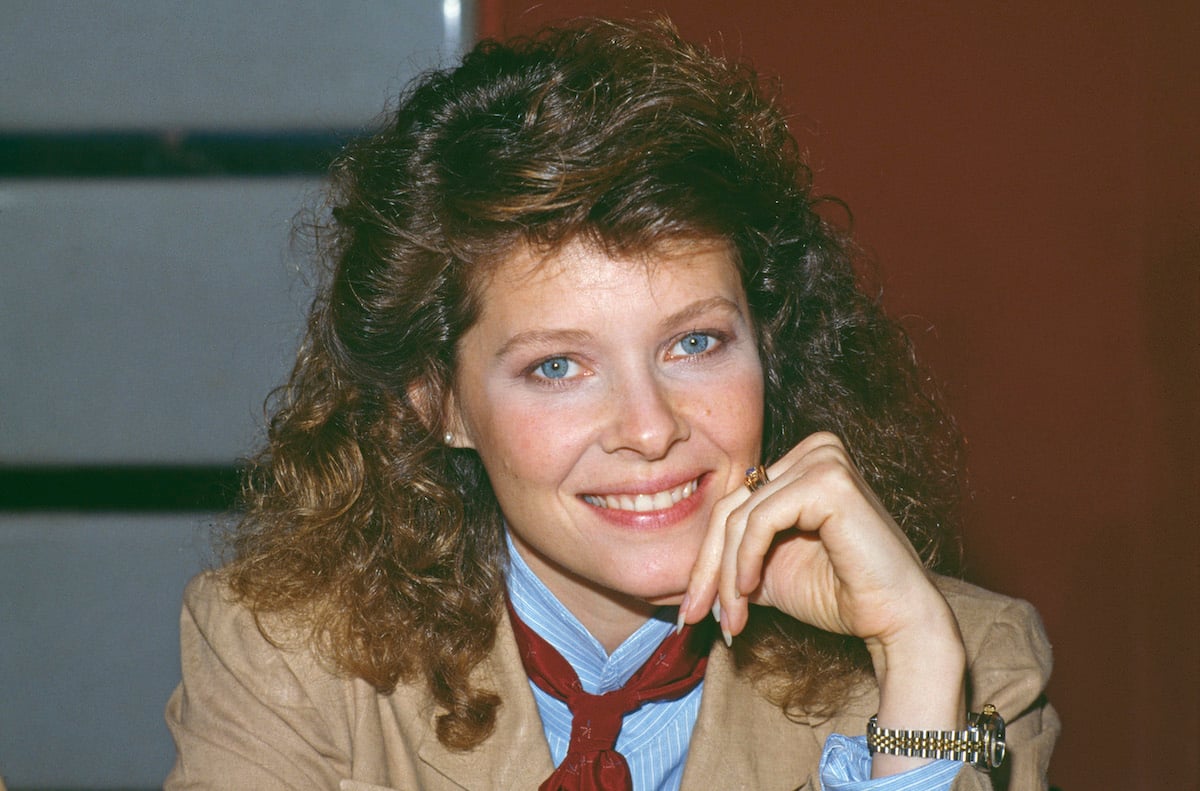 Kate Capshaw was a relatively unknown actress when she was cast as singer Willie Scott in Indiana Jones and the Temple of Doom. Capshaw, who moved to Hollywood in order to pursue an acting career, according to IMDb, didn't expect the level of intensity that filming the action flick would bring.
According to CinemaBlend, Capshaw's big opening sequence in the film, which was set to feature the actress dancing along to complicated choreography, had to be changed at the last minute — with a stand-in taking over the dancing because the sequined dress that Capshaw wore was too tight. 
The publication also notes that Capshaw actually declined to film a scene that would have forced her to come in close contact with a live snake. Although Capshaw was able to avoid the harrowing scene after expressing concern to director Steven Spielberg, the actress wasn't so lucky when it came to another moment involving live animals — a scene that would ultimately become one of the film's most exciting sequences.  
Kate Capshaw had to take a Valium to film an iconic scene in 'Indiana Jones and the Temple of Doom'
According to BuzzFeed, the iconic scene in Indiana Jones and the Temple of Doom — where Willie Scott crawls through a tunnel to try to save Indiana Jones and Short Round from certain death — actually featured a lot of real insects. The bugs were crawling around so much that they actually ended up in Kate Capshaw's clothes, which caused the actress no end of anxiety. 
She admitted in a later interview with Empire Online that the scene stands out as one of the worst sequences that she had to film. "The bugs were really gross, really bad. I think I took a Valium. Steven was there every second, he wasn't gonna make me do anything that he wouldn't stand next to me for," Capshaw said. "The bugs would go in and out of your clothes — you couldn't make that not happen."
Is Kate Capshaw still acting today?
Kate Capshaw's career was helped along after the release of Indiana Jones and the Temple of Doom, and not just because she went on to marry the film's director, Steven Spielberg. A few of the films that Capshaw acted in include SpaceCamp, Power, and The Quick and the Dead. Throughout the late '80s and into the '90s, Capshaw acted in a variety of movies, from action flicks to romantic dramas. 
By the early 2000s, Capshaw was primarily acting in TV films She retired from acting in 2001, after appearing in the TV movie Due East. These days, Capshaw is mainly focused on supporting her husband, Steven Spielberg, in his film work. Still, movie fans of all ages will always know Capshaw best for her role as the dramatic but endearing Willie Scott.
Source: Read Full Article