Jurnee Smollett's Role on 'Full House' Was Not Intended For Her
Jurnee Smollett has been a leading lady most of her life. The Lovecraft Country star stole the affection of millions of viewers who tuned into Full House in the early 90s. Smollett recently shocked fans by admitting the role was initially intended for a white actor.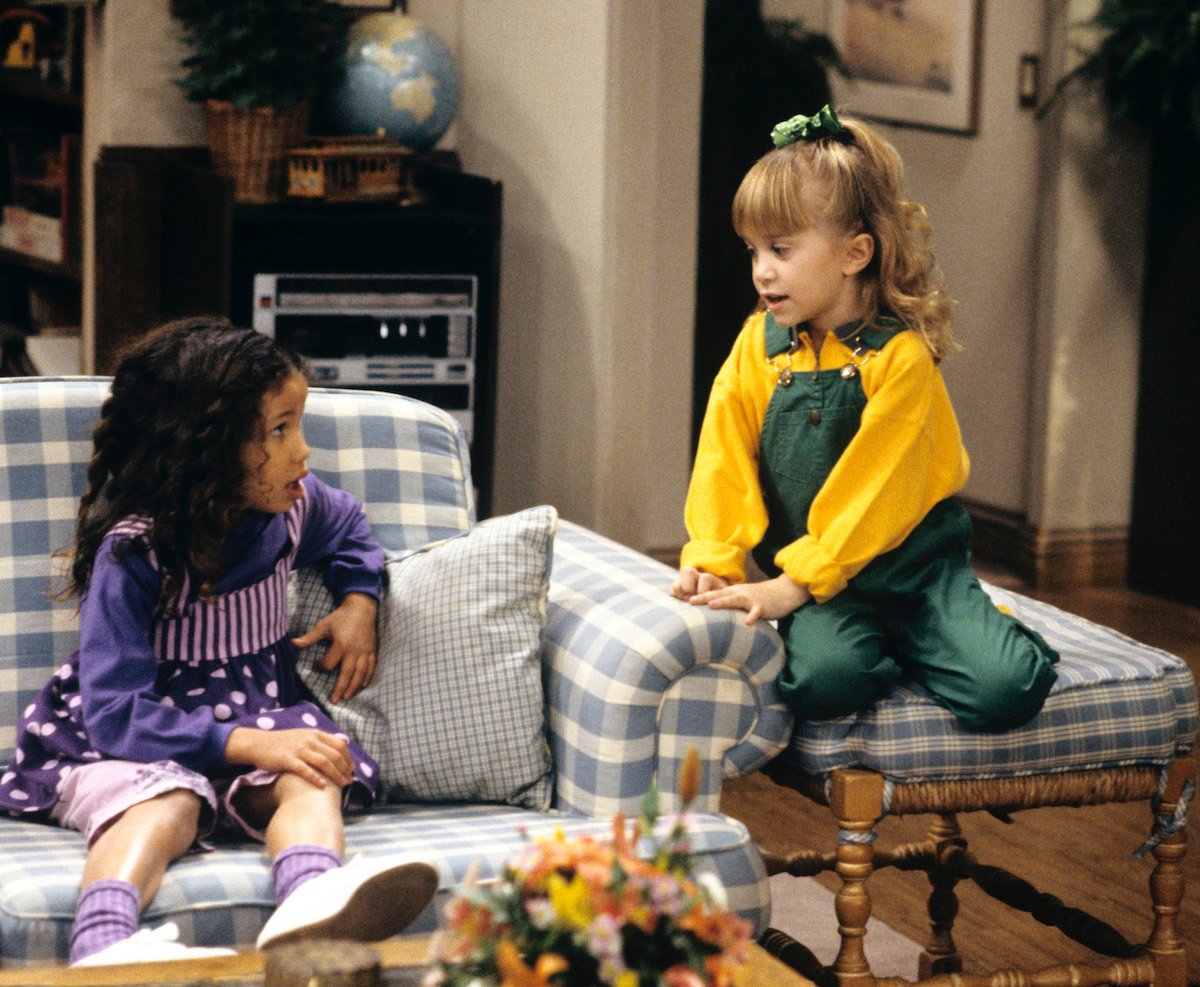 Jurnee Smollett reveals her role on 'Full House' was originally for a white actor
Smollett has been acting since before she could even speak but landed her big break on Full House when she was just 4-years-old. She starred as Michelle Tanner's outspoken best friend Denise Frazer and stole the hearts of the show's millions of viewers each week as a recurring character.
Ironically, Smollett recently revealed that the casting crew was not looking for an actor of color for the coveted role. She tells The Hollywood Reporter for its upcoming August issue that she was not going to audition. Thankfully, her mother encouraged her to do so regardless of the casting stipulations. She landed the role and audiences found her to be a fan favorite.
"I remember the feeling of performing in front of a live audience, and being able to feed off of them," she explains. "There [was] that action-reaction cycle that happens when you are in front of a live audience, and 'Oh, if I do this, this makes them laugh.' It was such great training for me because it really gave me confidence and freedom."
From the start, including the first scene she ever filmed on the show, she recalls receiving the warmest welcome. "The audience applauded as I walked in front of them and I gave them a peace sign. In my head, that was my inner Janet Jackson moment," she remembers.
Smollett is "appreciative and grateful" that her mother gave her the push. Looking back, she realizes how pivotal her role was for little girls of color around the world.
"There's a generation of young girls, women of color, who have repeatedly expressed to me [that they] didn't see many young brown girls, young Black girls on TV during that time," she says. "Growing up with an image of a girl whose hair was curly, you know, it had an impact on them. I'm appreciative of and grateful for that."
She is now a leading lady in many film and television projects that showcase the Black experience
Smollett's been in the game for over three decades and she chooses her roles with intention. As a biracial child who grew up in the South, she understands the power of storytelling, specifically as it relates to the African American experience.
Most of Smollett's roles depict such, including her breakout film role in Eve's Bayou, where she stars as the middle child Eve of a wealthy and unfaith doctor and husband whose family relies on voodoo and psychic tendencies to predict unfortunate events.
Other pivotal roles for Smollett include The Great Debaters, where she stars as a member of an all-Black debate team of a southern Black college during the Jim Crow Days. 
One of Smollett's most critically acclaimed performances is as Rosa Lee in the WGN America time period drama Underground. The series depicts the fictional Macon 7 who flee their Georgia plantation in search of their freedom North of the Mississippi. 
More recently, she starred in Lovecraft Country on HBO Max. Despite the show's popularity, the show was canceled after one season.
Source: Read Full Article