Introducing, Every Character You Need to Know on 'Watchmen' (and What Their "Powers" Are)
If you feel like there's just not enough superhero content these days, you're in luck. True DC Comic fans know that HBO has been teasing its Watchmen series for quite some time, and it *finally* premieres tonight at 9 p.m. EST. While the new show is based on the graphic novel written and published in the 1980s, it's more of a continuation than a remake (there was a movie adaptation in 2009, after all). Instead, it picks up over 30 years later.
This isn't your average superhero show. It does contain people who are referred to as "superheroes," but there's only one with actual superhuman powers. The others just have above-average skills they use to fight crime and act as straight badasses in general.
Even though they aren't equipped with, like, spider web-shooting hands or the ability to fly, they still wear costumes and take down bad guys, so that's good enough for me. Here's everything you need to know about the show's gifted characters, old and new:
Angela Abar
Regina King stars as Angela, a brand new character with a brand new backstory. She's a mother, wife, and cop who is also known as Sister Night. She wears a sick all-black hooded ensemble with a belt that I would actually buy. (No, seriously. Where can I find that?)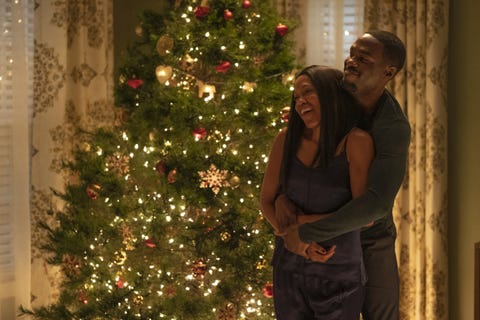 Doctor Manhattan
Doctor Manhattan is the only *real* superhero from the Watchmen universe, but he might not be featured directly (his name and story are mentioned a lot though, so you should probably keep reading). He was involved in a very serious nuclear physics experiment gone wrong, which led to him gaining god-like superpowers (classic story). Not only can he can teleport—which is like The Dream—he has superhuman strength, total clairvoyance, and telekinetic powers, which he uses for good. We stan.
Adrian Veidt, a.k.a. Ozymandias
Ozymandias' (Jeremy Irons) super power is just being really freaking smart. Must be nice. Adrian is an architect known as "The World's Smartest Man." He's also skilled in martial arts, has cat-like reflexes and basically embodies every other quality that goes along with being a smart AF crime fighter.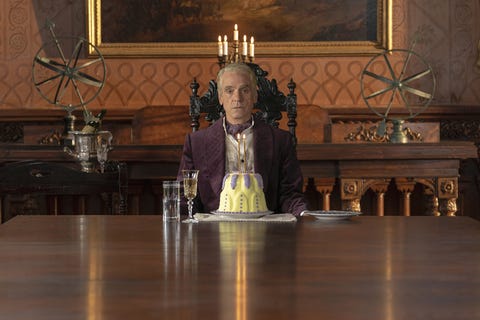 Rorschach
Rorschach was known for being resourceful and having a keen sense of timing and precision. Rorschach actually died in the graphic novel (Manhattan killed him) and he's still dead in the show—but his name is mentioned, and his legacy of fighting crime with anarchy lives on through others. Basically, a group of white supremacists have decided to take up his mask. We do not stan them.
Laurie Blake
Laurie (Jean Smart) is an older version of the Watchmen character Laurie Juspeczyk, also known as the Silk Spectre. (Blake is the last name of her biological father, a bad guy known as "The Comedian.") Laurie is a detective and the daughter of the original Silk Spectre, so she was destined to be a crime-fighting badass. She has no actual powers, but she's athletic, acrobatic, AND she knows how to hold her own in a street fight. Our queen.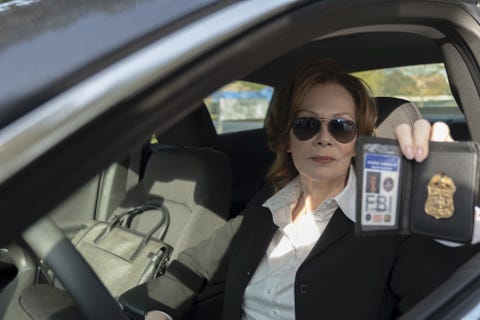 Looking Glass
Looking Glass (Tim Blake Nelson) is a cop who's skilled at interrogation and behavioral science. And you'll see pretty quickly how he gets his name: He wears a mask that is entirely reflective. Equal parts cool and creepy.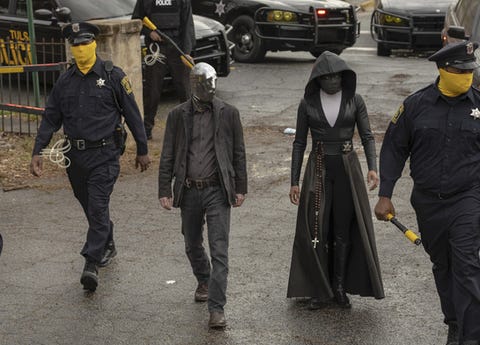 Two more important characters you should know before the premiere are Judd Crawford (Don Johnson), who is the chief of police, and Red Scare (Andrew Howard), a Russian, tracksuit-wearing cop.
Don't worry, you'll meet them all tonight. Watchmen premieres at 9 p.m. EST on HBO!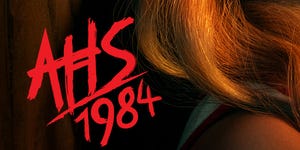 Source: Read Full Article