'Indiana Jones 5': Harrison Ford's Injury Has Not Shut Down Filming, Director James Mangold Says
Despite what you may have heard, Indiana Jones 5 is still filming. Director James Mangold took to Twitter on June 30 to assure fans Harrison Ford's recent injury hasn't halted production. It's one of the several public statements the director has given about the film lately. He previously called out agist and "snarky" comments about Ford and other people helping bring Indy back to the big screen.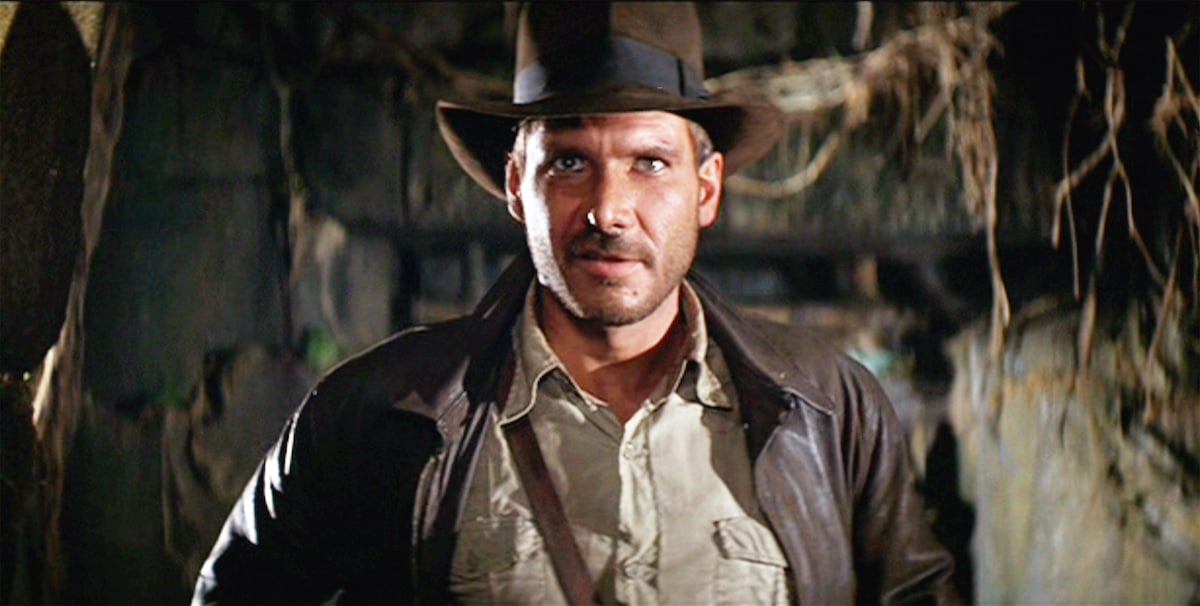 Harrison Ford's shoulder injury has not delayed 'Indiana Jones 5' filming, director James Mangold says
Disney announced on June 23 Ford suffered a shoulder injury while rehearsing a fight sequence. The statement said:
"In the course of rehearsing for a fight scene, Harrison Ford sustained an injury involving his shoulder. Production will continue while the appropriate course of treatment is evaluated, and the filming schedule will be reconfigured as needed in the coming weeks."
The extent of Ford's injury wasn't shared. But The Sun reported film production would fully pause for three months while Ford healed. Other outlets reported he may also need surgery. Disney has not commented on either of these claims. But Mangold refuted the reports while interacting with a supportive fan on Twitter. The Twitter user suggested Mangold focus on the script while filming was paused.
As the Logan director replied, "We're all good. Shooting! But thanks!"
It's entirely possible to film while Ford recuperates. Phoebe Waller-Bridge, Mads Mikkelsen, and more are part of the cast, so their scenes without Ford can be prioritized for now. The crew can also collect B-roll or shoot things with Ford's stunt double. Rest assured, there's plenty of work that can be done while Ford is out, however long that may be.
James Mangold feels the pressure of being Steven Spielberg's successor
However, Mangold wants to remind everyone Ford is still very capable of doing his job. After a critic said people shouldn't get excited about Indiana Jones 5, the director shot back to defend the project. The Twitter user cited Ford's age, Steven Spielberg's limited involvement, Kathleen Kennedy being a producer, and SOLO writer Jonathan Kasdan being the screenwriter (which he is not) as the film's supposedly fatal issues. Mangold was having none of this. He tweeted:
"Thanks, Matt! 1) Keep making the world a better place crapping on things in the 1st week of production from your basement. 2) Never seen a script by Jon. Nothing against him. Just reality. Butterworths & I started from a blank page. 3) 1-3 r hugely talented & all at my side."
The Ford v Ferrari director added that "false info, agism [sic], and snark from so-called 'journalists'" was something he didn't want to let slide. He also addressed the pressure of being Spielberg's chosen successor for the franchise in other tweets. (Spielberg is still working on the film as a producer, an undoubtedly helpful resource.) As Mangold said in one tweet:
"I understand wariness, I live it. I don't know if I'll make you happy. But my team & I will knock ourselves out trying to make something good. We admire the craft of the originals. I hope when you see real images, they'll look better to you than paparazzi shots from bushes."
When does 'Indiana Jones 5' come out?
In another tweet, Mangold implored fans to let him make the movie before passing judgment.
"Maybe, just maybe, I won't let you down," he said. "I cherish old Hollywood pictures. Give me a little air to make the film. Then make your judgements, okay?"
Indeed, it's quite impossible to judge a film before it's out. While speculating on how a movie will be in response to a trailer, plot details, etc. has its merit, none of the sort have come out for Indiana Jones 5. A name hasn't even been revealed. And given that the movie only just started filming in June 2021, it's too early in the process to know how fans will like it. But assuming it won't be good because of things like the star's age seems a bit harsh. I mean, come on. It's Harrison Ford we're talking about here. He knows how to make a good movie.
Indiana Jones 5 is still scheduled for a July 29, 2022, release.
Source: Read Full Article