How The Contestants on UK's 'Love Island' Were Chosen
ITV's LoveIsland has been around for five seasons but 2019 was one of its mostpopular. The British dating reality show recently crowned 21-year-old AmberGill and 24-year-old Greg O'Shea as its winning couple. While the show startedout with 36 contestants, the number whittled down in the following weeks. Ifyou've been wondering how LoveIsland recruited its latest lineup of participants, the show's processhas recently been revealed.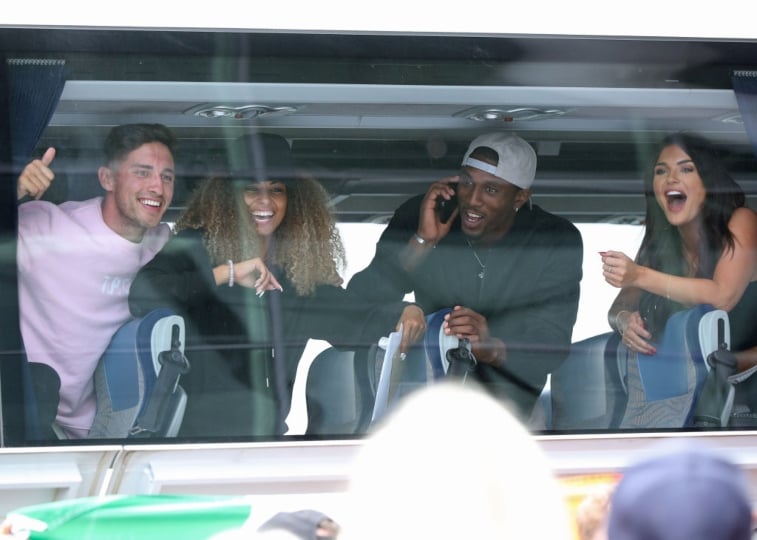 The majority of the cast was found through the show's casting team
Britain's Sky News reports that casting figures were requested to due the investigation into reality TV. Due to the deaths of a guest on The Jeremy Kyle Show and two former Love Island contestants, British MPs have launched a parliamentary inquiry into the reality entertainment industry in the UK. Executives from ITV have been asked to provide details on how they recruit cast members and what goes on behind the scenes with production.
For this year's batch of Love Island guests, 24 were found by the show's casting team, 6 were admitted via the application process, and the other 6 had their information submitted by professional agents. Sky News pointed to the evidence submitted by ITV chief executive Carolyn McCall.
That's two-thirds of the group who were handpicked and/or approached by casting pros. As part of the inquiry, McCall told investigators that the casting team is not directed to choose contestants based on criteria for their appearance.
"We get about 98,000 applications for 'Love Island', they then take that down to about 90 to 100 as soon as they get a call back – at that stage they go through medical questionnaires, psychological questionnaires, assessments, that then goes down to about 30 or 40 who get selected to appear on Love Island. It's a very rigorous process of screening that goes on before they actually get on to 'Love Island'."
Love Island has also been criticized for its portrayal of body types and images. But McCall also asserts that since it's a dating show, the people on it have to be young and healthy.
Controversy surrounding guests for 'Love Island' and other reality TV shows
Former Love Island contestants Sophie Gradon and Mike Thalassitis died by suicide, with Gradon passing in June 2018, and Thalassitis passing away in March of this year. These deaths and the suicide of a guest on The Jeremy Kyle Show who failed a lie detector test placed ITV under scrutiny for its production and casting processes. 63-year-old Steve Dymond was found dead in his home on May 9 after filming for the show.
BBC reports that McCall has largely defended the network's handling of participants of their shows, stating that counseling and mental health assistance is offered before and after their appearance to help deal with stress. Critics continue to press ITV and other reality show producers to provide psychiatric assessments or shut down production altogether, especially if a show's premise will cause distress..
Specifically addressing the cases with Love Island, McCall stated she did not agree that Love Island should be canceled due to what happened with Mr. Dymond. She also said they provide counseling for a reason.
"The two contestants, who were really popular contestants – Sophie and Mike – there was nearly a two-year gap for each of them and they did lots and lots of other things after Love Island, so I think it's a strange thing… to bring up to be honest.
We offer that because we think it is important if you come out of a villa after eight weeks – you were living a very different life and you're now coming out into the real world. And adjusting to that real world can be quite difficult to some people, and that's why we offer counselling or therapy."
Love Island is one of Britain's most popular shows and it's recently been announced that it will air twice beginning in 2020. Currently, there's a version airing the US.
Source: Read Full Article