How RHOBH & Lisa Vanderpump Parted Ways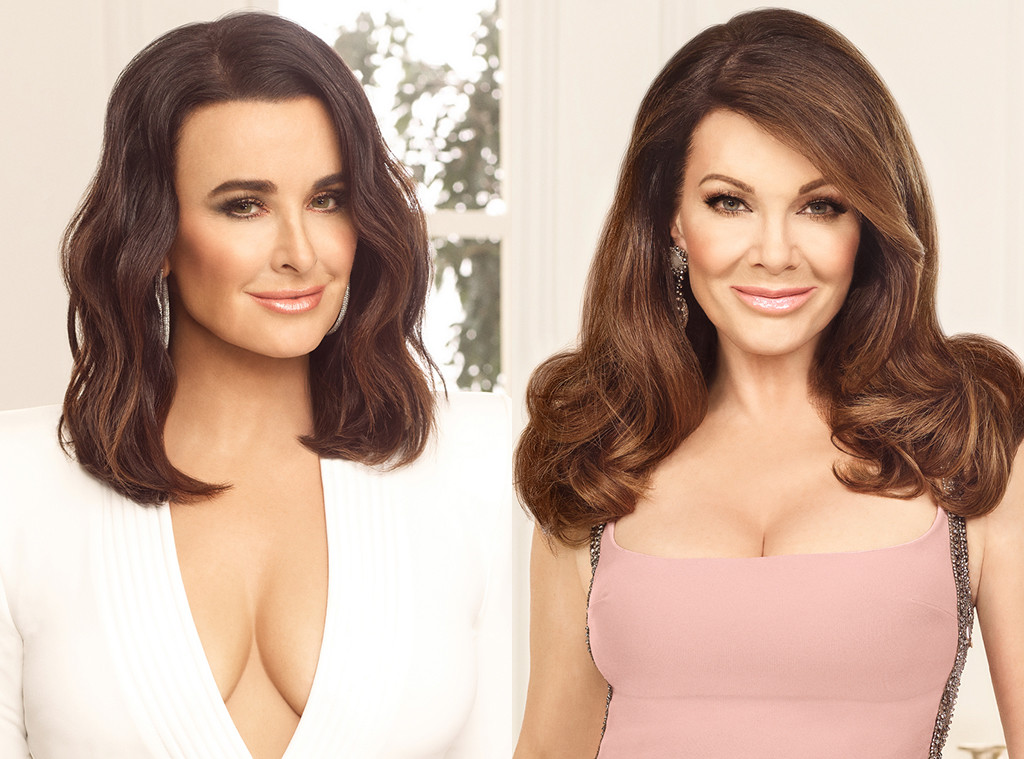 Bravo
How did Lisa Vanderpump leave The Real Housewives of Beverly Hills? With a tweet, an Instagram post and a segment taped six months after filming on the show stopped.
In the RHOBH finale, Kyle Richards, Dorit Kemsley, Lisa Rinna, Teddi Mellencamp, Erika Girardi and Denise Richards gathered for a lunch where they once again all discussed Puppygate and shared stories about any run-ins with LVP following the end of filming. Lisa Rinna saw Lisa Vanderpump in a garage and offered to help her pay for the parking—LVP declined—and Kyle saw her at a department store.
Kyle said she said hello, and Lisa responded before realizing it was Kyle she was speaking to.
"She was really shocked. I said, 'How are you?' I said, 'I want you to know that I'm very sorry about how everything's turned out and everything that's happened between us, I really don't think it needed to be this way at all.' And she said, 'Well, you called me a liar,'" Kyle told the group. "I said, 'No, I didn't call you a liar. Those are your words.' I feel sad just because I realize that nothing is going to change. While I have great empathy for what she's gone through…it also doesn't excuse behavior. And also, this is not behavior because she was going through a hard time, it's stuff she's already been doing since I've known her."
Teddi said everyone in the group is capable of apologizing and moving on, and they've all apologized, except for Lisa Vanderpump, she said.
"I don't see myself killing myself to fix things…I can't do it anymore," Kyle said. In a confessional, she said the interaction felt like old times as they tried to repair the rift. "But for her not to come around at all, has not left any door open for that." She said she felt lighter and better after having the chance interaction. Click play to hear what she had to say about the friendship.
Lisa tweeted that she did not watch the finale, but she heard it was full of "nastiness."
"I didn't watch obviously,but the army at my house looking after my furry people did, and I heard from all of you about the nastiness once again. I am in London for my mother's funeral, I hope that after this awful year I can start life again. #RHOBH #9yrs Love Lisa Ken & Giggy," she tweeted.
View this post on Instagram
❤️
A post shared by Lisa Vanderpump (@lisavanderpump) on
Lisa Vanderpump also shared a video thanking her fans for their support. "The Pump has left the building. Thank you all for your support for 9 years," she said.
The Real Housewives of Beverly Hills reunion airs Tuesdays, 9 p.m. on Bravo.
(E! and Bravo are both part of the NBCUniversal family.)
Source: Read Full Article