'Grey's Anatomy' Fans Fear Ellen Pompeo Will Be Canceled After Interview of Her on Harvey Weinstein Resurfaces
Cancel culture is unavoidable these days. While Grey's Anatomy is currently off the air, its star, Ellen Pompeo, has been brought into the limelight when an old interview featuring her resurfaced on Twitter. Here's what a look back at how she got to where she is today, as well as why her comments about Harvey Weinstein are being called into question.
Ellen Pompeo pursued a film career
Like many actors, Pompeo had a mix of film and TV roles when she got started in show business around the turn of the century. Her early credits include appearances in series such as Law & Order, Strangers with Candy, and Friends.
After a series of small movie gigs, she began to make some real waves in Hollywood. Pompeo's roles in Moonlight Mile, Catch Me If You Can, and Daredevil seemingly put her on the path to superstardom.
She shifted to TV with 'Grey's Anatomy'
However, Pompeo hasn't been in a movie since 2005. Why? Because she's far too busy with the role that made her famous. That's the year that she was began portraying Meredith Grey in Grey's Anatomy, the longest-running primetime medical drama.
After 16 seasons on Grey's, Pompeo has become a household name. She is frequently cited for her frankness in speaking about the industry, especially when it comes to more taboo subjects.
This video of Pompeo resurfaces
In 2020, a video resurfaced of Pompeo in an interview. It can be traced back to a July 2018 Q&A at Oxford University. The entire hour-long interview can be found at the link, however, the section circulating is just a few minutes long. In response to being asked what needs to happen in order to change Hollywood so that harassment and assault are eliminated, Pompeo replied:
"We bear some responsibility. Not all, but it takes two to tango for sure. And that's not to blame the victims." She proceeds to tell the story of how she met with Weinstein (more on that to come), who she says "never made any sort of physical advance" on her.
Pompeo finished, "It's all what we're willing to tolerate and our self-esteem. And what are we going to put up with, what are we going to compromise to be liked, to be loved, to be accepted. How bad do you want to be in show business?"
What she said about Weinstein in 2018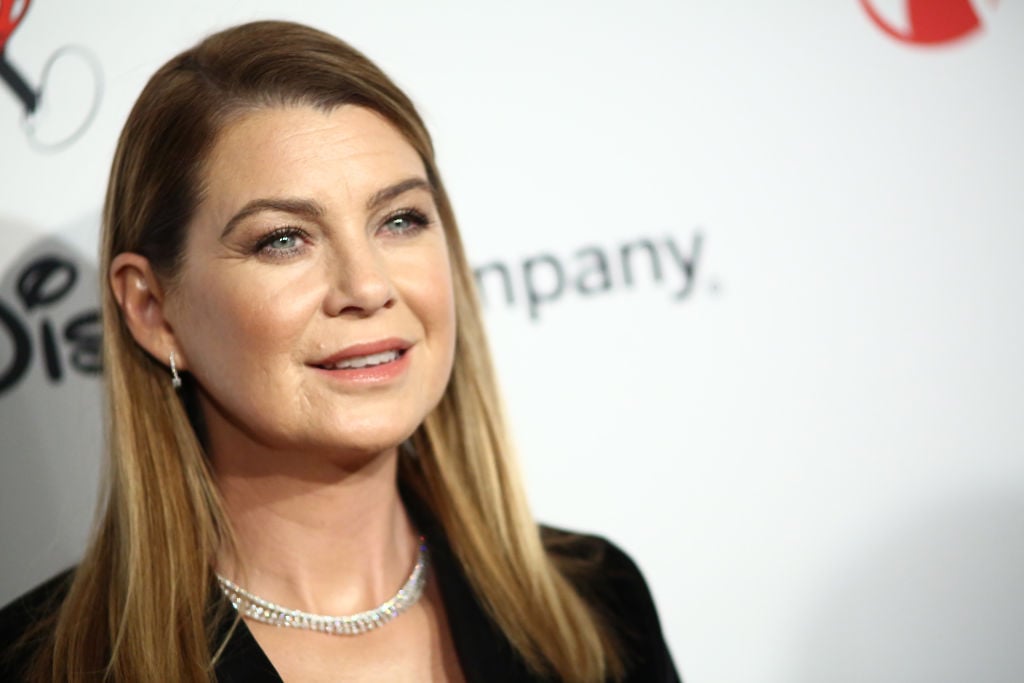 This was not the first time that Pompeo had addressed this issue, or Weinstein, for that matter. In November 2017, she told USA Today, "I met with Harvey at the Peninsula and he didn't try anything on me," adding, "I was very lucky. I escaped those clutches."
Pompeo later told the Hollywood Reporter in a January 2018 profile about her meeting with the producer, saying her "goal in that room was to charm him." She added that she "probably wouldn't have picked up a vase and cracked him over the f*cking head" if he had made an advance on her.
Interestingly, the USA Today interview referenced another big Hollywood name, director James Toback, who Pompeo has accused of sexual misconduct. "He asked me if I would get naked in a movie," she said. "I kind of laughed in his face."
'Grey's Anatomy' fans speak up
As the April 2020 tweet began to pick up speed, some Twitter users weighed in. Director Lexi Alexander wrote, "If it had no consequences to physically harm a power player in Hollywood who is a sexual predator, I think both Terry Crews and myself would have done so, successfully, without the help of a water glass. Disappointed in this statement by Ellen Pompeo."
Other fans of Pompeo and Grey's Anatomy noted that the clip was taken out of context, or stressed that the actress "is inherently human and flawed and makes mistakes," adding, "take your cancel culture elsewhere." Whether or not this affects the future of the show remains to be seen.
Source: Read Full Article