Does Marvel's 'Black Widow' Have a Post-Credits Scene?
Black Widow is getting a lot of attention for arriving after its title character — played by Scarlett Johansson — has died. Of course, the Marvel Cinematic Universe has already revived characters by jumping around its own timeline. Yet, for all the digging through the past Black Widow does, it also perhaps looks ahead to the rest of Phase 4. To that end, fans are desperate to know if the latest Marvel movie has a post-credits scene.
[Spoiler alert: The following article contains spoilers for Black Widow.]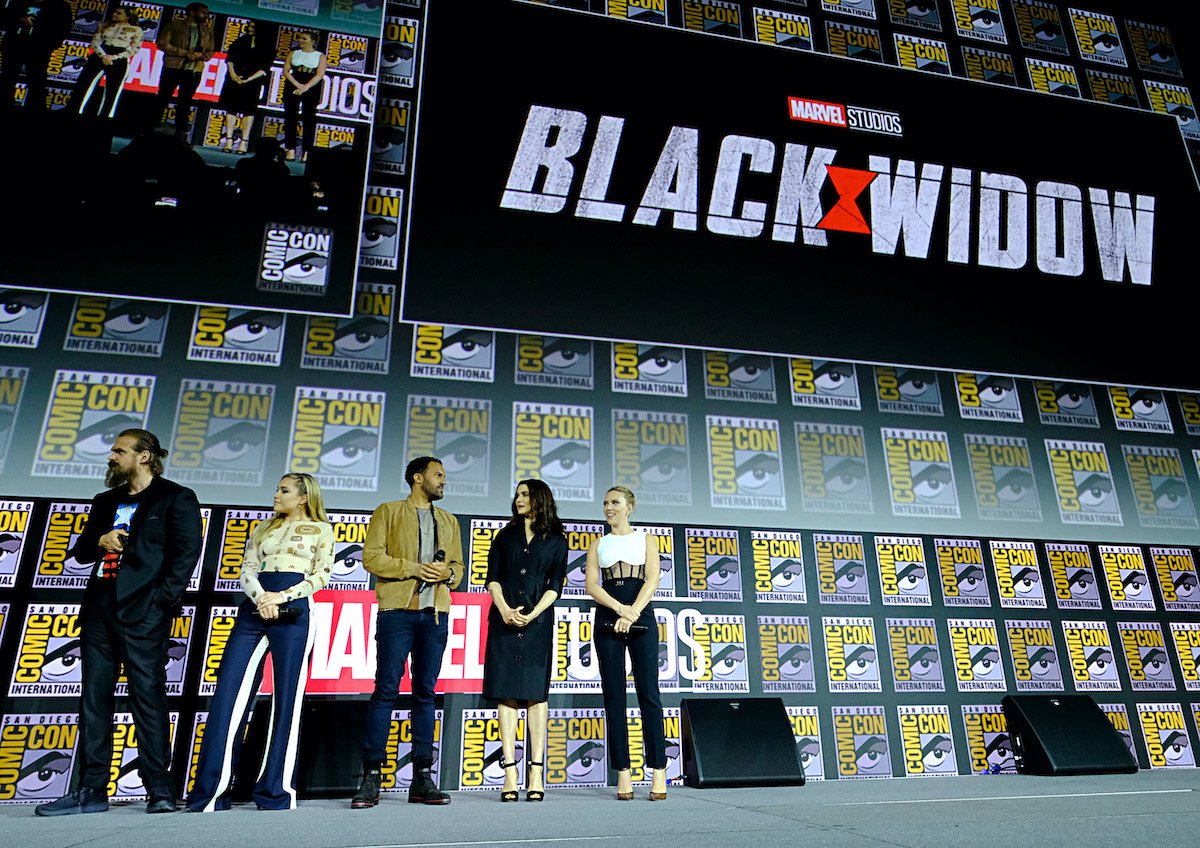 'Black Widow' is (finally) playing in theaters everywhere
It's been a long road to theaters — and Disney+ Premier Access — for Black Widow. Originally, the movie was set for release in May 2020, less than a year after Spider-Man: Far From Home. However, the coronavirus (COVID-19) pandemic affected Marvel's plans, leading to a cascade of delays for the first Phase 4 movie.
In fact, Black Widow is no longer the true beginning of Phase 4 it was intended to be. In the first half of 2021, Marvel fans have already seen Disney+ series WandaVision, The Falcon and the Winter Soldier, and most of Loki. So does the first Phase 4 movie tease the MCU's future by continuing one of its most famous traditions?
Does the latest Marvel movie have a post-credits scene?
Fans checking out Black Widow in theaters — or, again, on Disney+ Premier Access — should stick around after the credits. The bulk of the movie takes place between Captain America: Civil War and Avengers: Infinity War. But the post-credits scene brings viewers back into the present-day MCU after Natasha's (Johansson) death in Avengers: Endgame. And it centers on Yelena Belova (Florence Pugh), the MCU's latest fan favorite.
During a visit to Natasha's grave, Yelena meets Valentina Allegra De Fontaine (Julia Louis-Dreyfus). Due to pandemic-related delays, the latter character debuted in The Falcon and the Winter Soldier. In any case, Val sets Yelena off on a mission to avenge Natasha's death. Presenting Yelena with a photo of the man responsible for Black Widow's death, the film reveals a picture of Clint Barton aka Hawkeye (Jeremy Renner).
The 'Black Widow' post-credits scene tees up another Marvel project
Of course, Avengers: Endgame saw Natasha chose to sacrifice her life so that Hawkeye could claim the Soul Stone and help the Avengers save the day. Clearly, Val is up to the same mysterious tricks as in her first MCU appearance. On The Falcon and the Winter Soldier, she recruits John Walker (Wyatt Russell) to become U.S. Agent. It's unclear what her motive or goal is or who Val might be working for. But it certainly means trouble.
Moreover, Yelena's mission will likely lead her right into the upcoming Disney+ series Hawkeye. Renner reprises his role on that show, expected to debut in late 2021. Presumably, Yelena and Clint can sort things out once she learns the truth. Perhaps Hawkeye will set up a friendship between Yelena and Kate Bishop (Hailee Steinfeld), who are on track to inherit the respective mantles of Black Widow and Hawkeye going forward.
Source: Read Full Article