'Dexter: New Blood': Julia Jones Talks Episode 5 and Last Episodes: 'Nobody's Safe'
Five episodes later, Angela Bishop finally realized her boyfriend is Dexter Morgan. Now, she needs to confront him. But how forthcoming will he be? Julia Jones, who plays the Dexter: New Blood police chief, didn't want to give too much away, but she teased viewers should be concerned for her and "everybody" else.
Dexter's secret got out to another person in the latest episode of 'Dexter: New Blood'
In Dexter: New Blood Episode 5, Angela traveled to New York City for a police conference, where she ran into Dexter's former colleague Angel Batista.
Batista, who's now the captain of the Miami Metro Police Department, was there to present on the patterns to look for when searching for a suspect. He impressed Angela with his knowledge on the topic, and she later sought him out about Iron Lake's missing person problem. The case reminded him of the Trinity Killer investigation, which stalled until officer Debra Morgan got a crack in the case.
He relayed that she died along with her brother, who left behind a young son named Harrison. Angela still has his comments on her mind when she returns home and learns from Audrey that an inebriated Harrison said Jim Lindsay is a fake name. She decides to look into the Morgans and after some sleuthing around, finds an obituary with her boyfriend's face on it.
Jones on that big reveal
Now, Angela is about to confront Dexter over his lies. Jones spoke to E! News about Angela's mindset in that scene from the Dexter: New Blood Episode 6 trailer, sharing: "There are so many elements at play for her. It is her boyfriend. So there's a personal element to it."
"There's also the fact that she's the chief of police and somebody has been faking—is it fraud?" she continued. "I don't know. But there are a bunch of different sides to it, and it brings up a lot of uncomfortable feelings for her."
There's no telling how Dexter will react if Angela learns the full truth about him. But it's safe to say people are worried, knowing what happened to other characters when they discovered Dexter's double life. Jones skirted around the question when asked if Angela was "in danger," but she said viewers "should be worried about everybody." "Nobody's safe, that's for sure," she continued."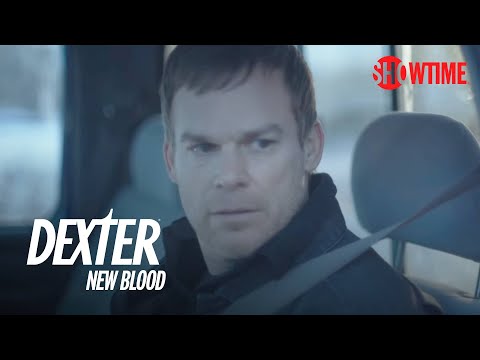 What to expect in the remaining episodes
As for the other episodes, Jones teased: "There's so much going on. There are so many storylines."
Although she did not share details, we know from the synopsis for episode 6 that Dexter is also getting close to finding out Kurt Caldwell is killing those women, paving the way for a conflict between them. The episodes are leading up to a finale that showrunner Clyde Phillips promises will "blow up the Internet."
Fans can find the show at 9 p.m. ET on Sundays on Showtime.
Source: Read Full Article