Craftopia Season 2 Release Date, Cast, And More Information
Competition-based reality shows have been ubiquitous on television for decades. From singing competitions like "American Idol" to dancing competitions like "Dancing with the Stars," there is a variety of sub-genres for everyone to enjoy. "Craftopia" which premiered last spring on HBO Max is one of the newer competition shows that's gained popularity for its unique spin on crafting.
Hosted by YouTuber Lauren Riihimaki (a.k.a. LaurDIY), "Craftopia" challenges a group of 12 to 15-year-olds to compete in various crafting challenges. Challenges ranged from designing festive holiday platters to making life-sized pinatas to creating flowers and plants. Each episode showcased the talents of the young contestants and their creative imaginations all while giving audiences at home a much-needed escape from the coronavirus pandemic.
With a fresh concept and adorable kids, viewers weren't surprised that "Craftopia" was renewed for Season 2. Here's everything we know about the upcoming season of the hit series.
When will Craftopia Season 2 be released on HBO Max?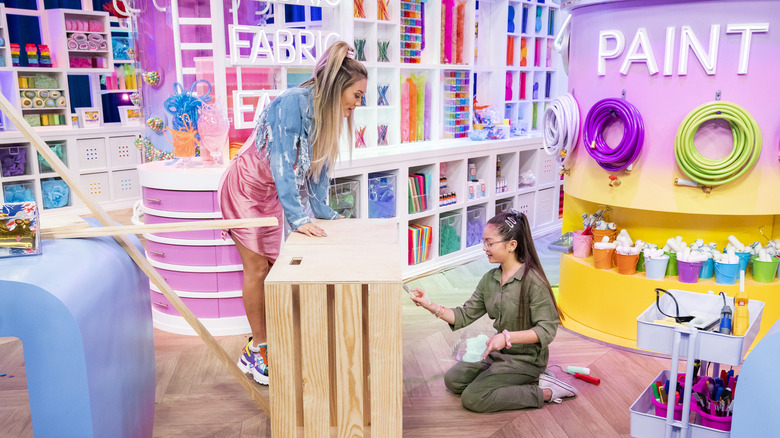 Last October, HBO Max announced that "Craftopia" would be returning for a second season, but with a twist. According to Deadline, HBO Max has ordered an 8-episode season titled "Craftopia: Holiday Showdown."
Jennifer O'Connell, executive vice president of the streamer's original non-fiction and kids programming, was enthusiastic about the renewal and what it would mean for audiences. "We're looking forward to keeping our audience's creative juices flowing with the return of this imaginative, family-friendly show," she said. "We are thrilled to work with Lauren and the B17 team on sparking craft ideas in homes everywhere with our upcoming specials and season two."
As of this writing, HBO Max has not yet announced an official release date for the second season of "Craftopia," but the title of the series would suggest the show would be released in time for the upcoming holiday season in December. This gives viewers plenty of time to gather their art supplies for the show's return!
Who will be in Craftopia Season 2?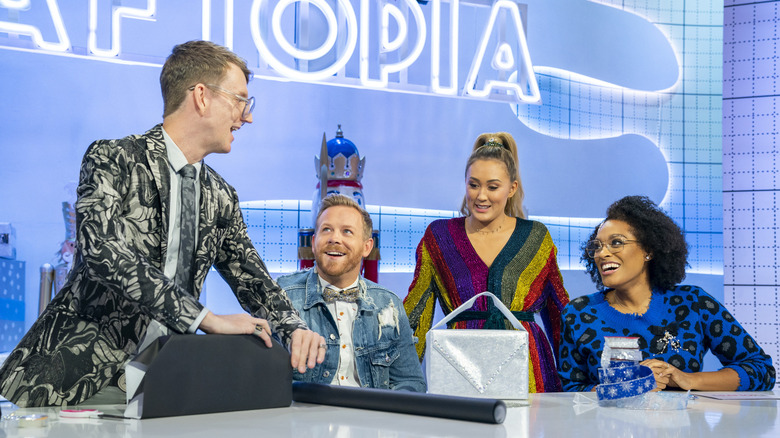 Though the first season of "Craftopia" featured children in competition with one another, the second season will look to switch things up by featuring adults, according to TV Series Finale. "For season two, not only are the contestants literally bigger, so are the challenges and we're taking everything to the next level," host Lauren Riihimaki said. "It's going to be an epic ride and I'm so grateful to be part of a show that embodies everything I love about being creative."
HBO Max also noted that the show will feature "surprise expert guests from around the country" to judge the crafty creations and give feedback to the contestants. Though the craft masters are being kept a secret for now, it'll be interesting to see who will swing by the show and if they'll get into the action themselves. After all, as the show proves, crafting is for everyone.
Craftopia will have themed specials too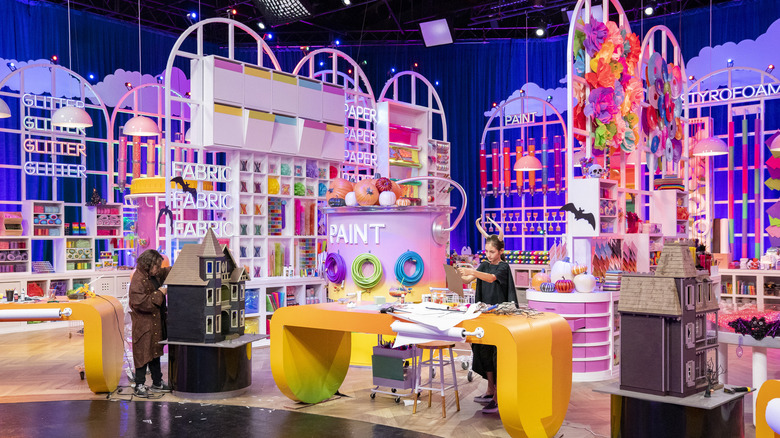 While the second season of "Craftopia" will focus on holiday crafts and themes, HBO Max has decided to up the ante by launching four other festive holiday-themed episodes in the lead-up. Per TV Series Finale, two Halloween episodes featuring "the most impressive kid crafters in the country" will air on October 22. Two winter-themed episodes will follow on November 16.
"Each one will be sure to inspire and excite through crafting challenges, super special guests, and a mind-blowing holiday-themed studio set where 'Craftestants' fill up their carts with an endless supply of the best materials to compete for a cash prize," HBO Max said in a press release. Host Lauren Riihimaki added, "The upcoming holiday episodes are cute beyond words with talented kids that will melt your hearts." Sounds like viewers will be in for a treat in the next few months with multiple episodes — they had better be equipped with lots of craft supplies!
Source: Read Full Article