'Counting On' Fans Think These Two are the Most Boring Duggar Couple
The Duggar family is one of the largest families in the U.S. And with so many children come so many new marriages. Counting On fans haven't been shy about sharing their opinions on the Duggar they think is the best, the worst, and so on. And fans seem to find one Duggar couple much more boring than the rest.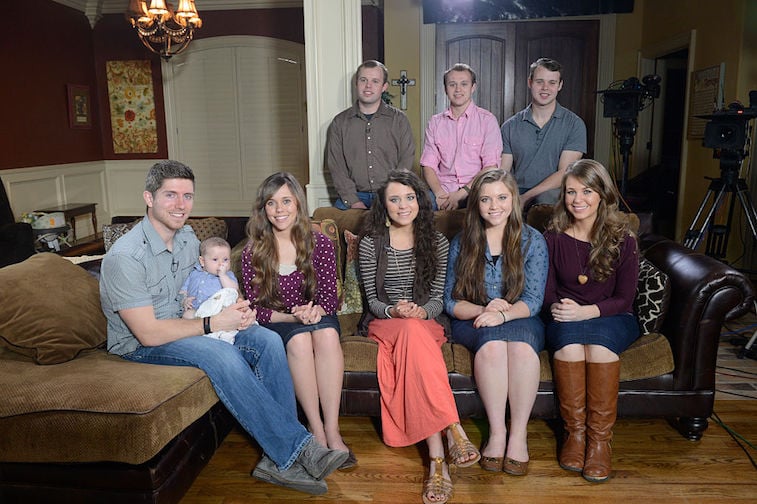 Some 'Counting On' fans are ruthless when it comes to certain Duggars
Everyone who has ever been in the spotlight knows that fans and critics alike will put anyone they can under a microscope. The Duggars are no different. If anything, they face even more criticism than other reality television stars because they have such a different way of life compared to most Americans. And fans of the show are quick to criticize their least favorite cast members. Some find Jill Duggar's husband, Derick Dillard, despicable, while others think Michelle and Jim Bob Duggar completely messed up in raising their children to be so devoutly religious. Either way, fans haven't been shy about expressing their distaste toward certain members of the family.
Fans ultimately like Jinger Duggar the best
In terms of which Duggar is the overall fan favorite, there is no clear winner, but a recent poll suggests that Jinger Duggar is the most-liked by fans. This could be because she's become known as the Duggar family's biggest rebel, which most fans like to see. Jinger married former professional soccer player Jeremy Vuolo back in 2016, and she has since taken on a life of her own. She moved far away from her family to Texas after her wedding, and she wears pants, dyes her hair, and just recently uprooted from Texas to start a new life in Los Angeles. She's definitely living life on her own terms, and fans have loved to see that.
Some find Josiah Duggar and Lauren Swanson to be the most boring couple
The Duggar couples have kept fans very interested. It seems that every Duggar relationship is quite different, though all the Duggars have the same general devotion to their faith. But ultimately, fans find that Josiah Duggar and Lauren Swanson are the most boring Duggar couple. People have equated their interviews with watching paint dry. Despite being boring, people don't necessarily dislike them — they simply think that neither of them is very exciting. Josiah and Lauren recently went through a tough miscarriage and announced their second pregnancy earlier this year, which fans were excited to see.
People are entertained by the Duggar daughters' relationships
Overall, it seems that people find the Duggar daughters' relationships to be more exciting than the Duggar sons'. Jinger and Jeremy, Jill and Derick, Jessa and Ben, and Joy and Austin all keep fans entertained for various reasons. People find Jill and Derick to be mysterious ever since they left Counting On. Others think Jinger and Jeremy's modern way of life is something to pay attention to, while people often criticize Jessa and Ben for following closely in their parents' footsteps. But with the sons, particularly Josiah and Lauren, and Joseph and Kendra, there isn't too much for fans to get excited about.
Source: Read Full Article