Celebrity Wheel Of Fortune Season 2 Release Date, Contestants, And Trailer
"Wheel of Fortune" first aired on Jan. 6, 1975 with Chuck Woolery as its host, according to The Hollywood Reporter. Since then, the beloved American game show has gone on to delight audiences for decades, becoming the longest running syndicated game show on American TV, per History. But the show has not gone without some notable changes. In the 1980s, the iconic Pat Sajak and Vanna White succeeded Woolery, and haven't quit since. In fact, according to the show's IMDb credits, both White and Sajak have hosted over 7,000 shows. Both hosts had unique careers before landing their spots on "Wheel of Fortune," and it's clear from their longevity that they've found their groove on "Wheel."
With the unending popularity of "Wheel of Fortune," it's no surprise that spin-offs were on its horizon. The first came in January 2021 with the premiere of "Celebrity Wheel of Fortune." Season 1 was a huge hit, and now, Season 2 is right around the corner. Here's everything you need to know.
What's the release date for Season 2 of 'Celebrity Wheel of Fortune'?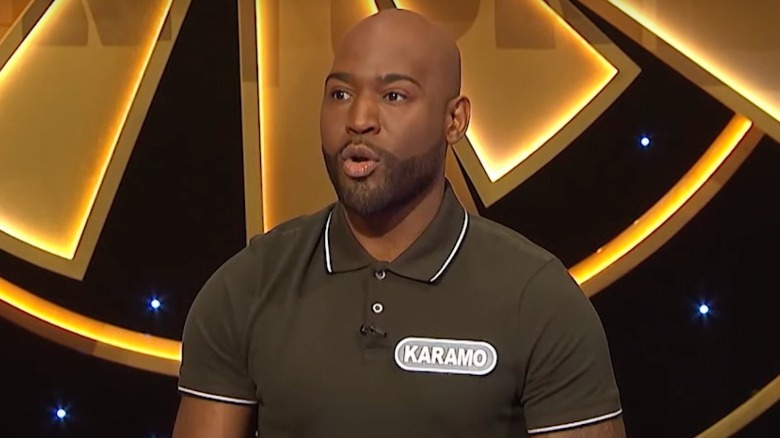 "Celebrity Wheel of Fortune" brands itself as "your favorite classic game show, but with a star-studded twist," according to Twitter. So when will a new batch of stars grace our screens? The release date for Season 2 is September 26, as announced by ABC, and fans can watch the show on the ABC website or on Hulu. The show offers a unique twist on the cash prize: While money is still on the line, celebrities play for a chance to win up to $1 million for charity, the network notes.
People are clearly very excited for the second round of the game show. When the show's account tweeted, "We're just wondering if it's September yet…," people took the bait and chimed in. "I'm ready for September!" one viewer enthusiastically wrote. "I am ready to solve the puzzle," someone else added. So, which stars are going to be on Season 2?
Which celebrities are coming on for Season 2 of 'Celebrity Wheel of Fortune'?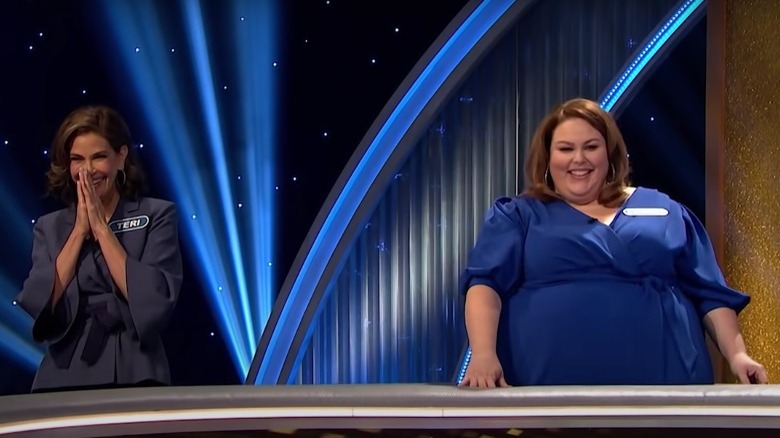 Season 1 of "Celebrity Wheel of Fortune" served up some pretty big names. There was Rachael Lee Cook, Chris Harrison, Karamo Brown, Maria Menounos, Leslie Jones, Drew Carey, Teri Hatcher, Rob Riggle, and Chrissy Metz, according to ABC. You know, just to name a few.
However, for Season 2, we're still waiting for the list of celebrity contestants. But judging from the success of Season 1, we have a feeling there are going to be some big names. Hosts Pat Sajak and Vanna White will be returning to their roles, of course, so there will certainly be those two familiar (celebrity) faces — and we're expecting a ton more.
In anticipation of which celebs will be joining the game show, one fan hilariously asked on Twitter: "Can we get some hints of the celebrities as puzzles with only a couple of letters showing?" That's honestly the best idea we've ever heard. Get more details about the upcoming season below.
Pat Sajak says that the main point of 'Celebrity Wheel of Fortune' is 'fun'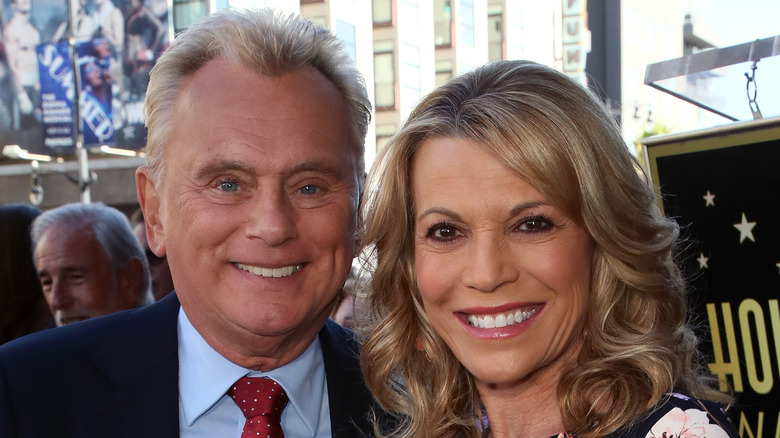 While "Celebrity Wheel of Fortune" hasn't released a trailer yet, the social media managers behind the show been active on social media and getting fans revved up for Season 2. They're dropping teasers on their Instagram account and of course are active on Twitter too, but nothing too definite other than the release date. The show may be keeping everything a little secretive until we get closer to the second season premiere.
Since Season 1 of "Celebrity Wheel of Fortune" premiered during the coronavirus pandemic, Pat Sajak spoke to Entertainment Weekly about the goal of this specific spin-off: mainly that it was meant to bring joy and normalcy to viewers. Sajak added how it was similar and different from the original show. "As far as the game, it's going to be the same," he said. "We've jazzed up the set a bit, made it look a little more prime-timey, whatever that means. And it's going to be a different kind of vibe. We want [the contestants] to play a good, solid game, but we're mainly there to have fun. It'll be a little lighter in attitude."
Source: Read Full Article