Big Brother All Stars Reveals Its Cast in Live Premiere
Big Brother All Stars revealed its cast in a live two-hour move-in special on Wednesday night.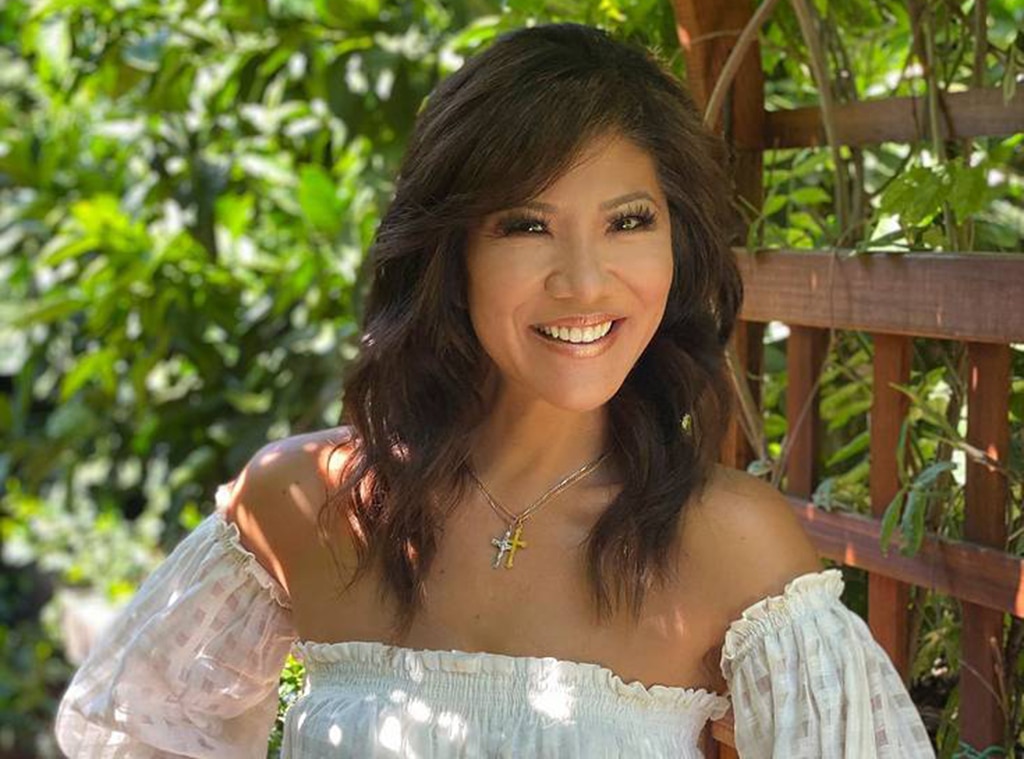 The All Stars have arrived. 
Big Brother's 20th anniversary season premiered tonight, and revealed its cast live as the houseguests moved in. The competition also started immediately as the all stars, in groups of four, entered the house and had to start playing a game for the chance to compete for Head of Household.
The cast list is incredibly varied, including past winners and two-time players, as well as some contestants who made enough of an impression by simply playing the game once. Several are married to fellow Big Brother alums, but they're leaving their spouses behind.
As the contestants were announced, they had to keep masks on, and host Julie Chen announced that they had all been tested for COVID-19 multiple times and cleared to enter the house. As soon as they were inside and fully isolated from the outside world, masks could be removed and the game could begin. 
Unfortunately, the game began with the most boring challenge that forced houseguests to play giant versions of that game where you have to get balls into specific holes in a maze. It was boring enough to watch it once, and then we had to watch it four separate times before we finally got to see which houseguests would be able to compete for HoH. The lucky contestants were Christmas, Ian, Kevin, Nicole Anthony, Memphis, and Cody, and they only had at most three minutes to get through a course of steps, some of which were solid, and some of which were not. 
Cody very quickly set a leading time of just over 22 seconds, and no one else even came close. 
Trending Stories
Cameron Diaz Says She Found "Peace" Only After Retiring From Acting
Bottoms Up! See the Cast of Coyote Ugly Then and Now
Audrie & Daisy's Daisy Coleman Dead By Suicide at 23
Before the night was over, Julie had a couple twists to unveil.
As the HoH competitors were eliminated, they each took an envelope. Christmas won $5,000 in her envelope, while the others were all deemed Have Nots, so they have to take cold showers, eat slop, and sleep in the worst bedroom for the week. They were told they had to crawl into their room, but the door wouldn't open, so we all have to wait to see them truly find out how horrible it is next time. 
Julie also revealed that throughout the summer, new rooms in the house will be revealed. The first one will be called the Safety Suite, and apparently it can save two houseguests from the first eviction. 
Check out the full cast below!
David played in season 21. 
Memphis was the runner-up in season 10.
Cody was the runner-up in season 16. 
Kaysar competed on season six and the first season of All-Stars. 
Keesha competed on season 10.
Nicole finished third on season 21. 
Bayleigh competed on season 20. 
Janelle competed on season 6, season 14, and the first All-Stars season. 
Enzo competed on season 12. 
Kevin came in third place in season 11. 
Ian won season 14. 
Tyler was the runner-up in season 20. 
Christmas competed in season 19.
Da'Vonne competed in season 17 and 18. 
Dani competed in season eight and 13. 
Nicole was on season 16 and won season 18. 
Big Brother airs on CBS. 
Source: Read Full Article