'All American': Bre-Z Says Coop Will Have an 'Emotional' Journey in Season 4
Throughout the series, Coop (played by Bre-Z) has put herself in danger. Whether it's taking down a prominent gang leader or being involved in gun violence, Coop has been in continuous conflict. While the fourth season of All American shows Coop coming to terms with losing music, she must build a future that doesn't include her first love. All American star Bre-Z recently talked about the "very emotional" journey Coop must endure in The CW series. 
What happened to Coop in 'All American' Season 3?
In season 3, Tyrone's sister Mo (Erica Peeples) comes back to South Crenshaw. After his death, Coop speculated that she wanted to seek revenge for her brother. So, she remained skeptical of her presence.
Although Mo intended to change the Crenshaw community for the better, she had other plans. She wanted to take away Coop's future, just like she did Tyrone. So, Mo planted drugs on her tour bus. But, when her temporary manager (Mo's accomplice) starts acting suspiciously, Coop uncovers the plan and removes the drugs from the bus before the police arrive.
Shortly after, Coop decided to confront Mo about her plans. She tells Mo that she unloaded the drugs from the tour bus. Enraged, Mo pulls out a gun and aims it at Coop. Suddenly, Preach (J. Kareem Grimes) comes out and shoots Mo. But it's already too late. Coop collapses to the ground, shot in the abdomen. The scene ends with Preach yelling for help while holding Coop in his arms.
'All American' star Bre-Z says Coop will endure a 'very emotional' journey in Season 4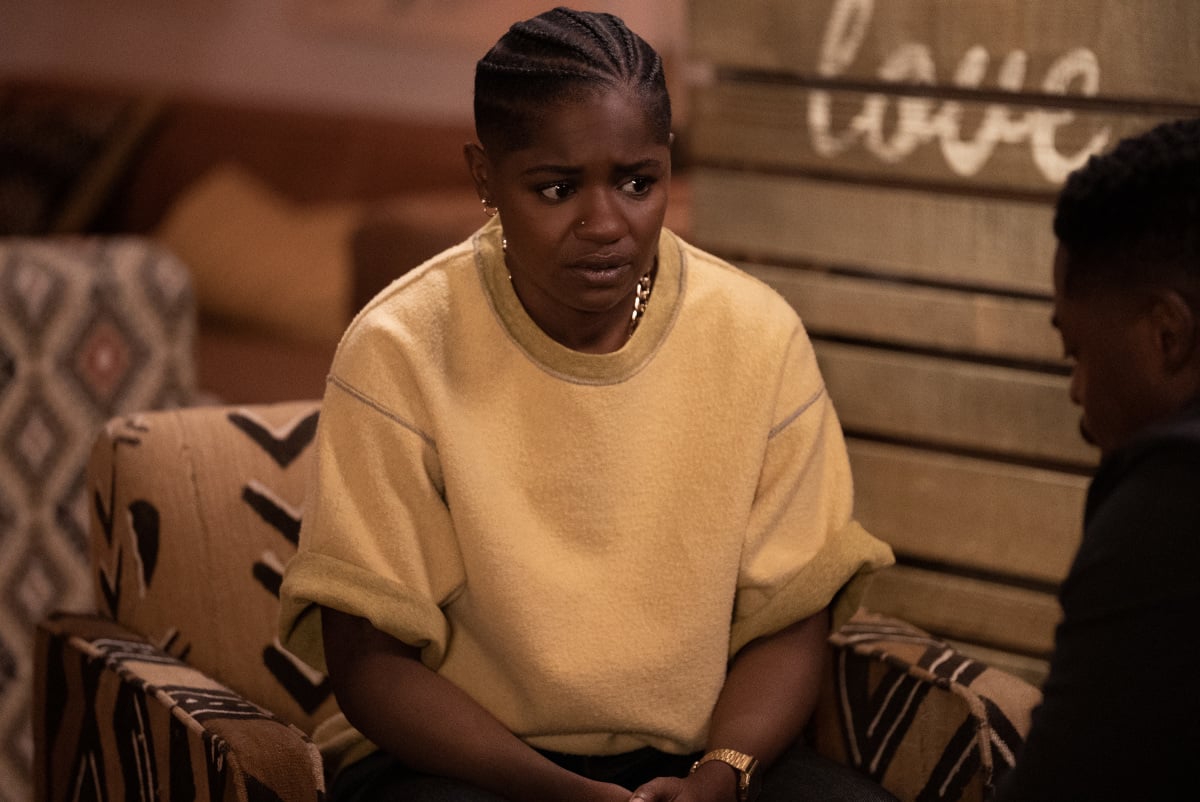 In All American Season 4 Episode 2, titled "I Ain't Goin' Out Like That," Coop is trying to rap in the recording studio with Layla (Greta Onieogou), but she is having a tough time. They decide to call it a day and try next time. Meanwhile, Patience (Chelsea Royce Tavares) is upset that Coop won't open up to her. She tries to break up with Coop. But, a shocking revelation changes her mind. Coop admits that the doctor never cleared her, and her lungs may never recover.
In the end, Coop made the tough decision to give up music for good. So, what's next for Coop? Well, actor and rapper Bre-Z weighs in on the character's future. In an exclusive interview with Entertainment Weekly, the Empire alum revealed Coop has a "very emotional" journey ahead of her. 
"Yeah. It was very emotional," he explained. "And I think it was so emotional for our audience. It got to a point where I just had to stay off of social media and off of my Twitter and stuff because people were really bent out of shape about it, you know? And I didn't have anything to tell anybody."
Bre-Z recounted an emotional moment with a fan of the show. "I was even seeing people in the mall, a lady came up to me and she just was crying. I'm realizing like, wow, this show really touches people. People are really invested here and especially in my character," he continued. "And it puts a little pressure on me, like, okay, girl, you got to perform now. You know what I mean? They are waiting to see what's going to happen with you."
What should fans expect from the fourth season?
In an exclusive interview with TVGuide, All American showrunner Nkechi Okoro Carroll revealed the fourth season will serve as a "rebirth" for the show's main characters. 
"It's almost like we're seeing a new version of them," she said. "They're not the same juniors that we met in Season 1. They're in the back half of their senior year. They've been through a lot, and as a result, we're going to see a slightly different version of them emerge after the [premiere]."
All American airs on Mondays at 8 pm E.T on The CW.
Source: Read Full Article