A 'Gremlins' Animated Prequel Series is Coming from Warner Bros.
Lovers of '80s nostalgia, it's time for another cinematic blast from the past. Gremlins will be invading your screens in a new animated series headed to WarnerMedia's streaming service, Variety reports.
Just last month, Warner Bros. celebrated the 35th anniversary of the first Gremlins movie by sharing archived photos from production, reminding fans that it was one of 1984's biggest hits. With the company inserting itself into the business of content streaming, resurrecting a classic like Gremlins is sure to attract fans who want to see Gizmo's cuddly, cute face again.
Originally, the show was greenlit months ago, but now moredetails have been released about who's working on it, the title, how this will expandthe story as a prequel. As you read along, let's see how much you rememberabout some of the original characters.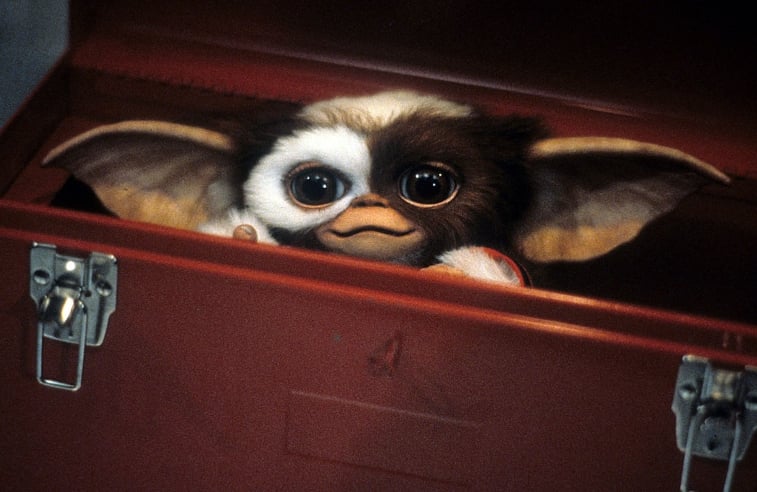 The setup for the new series
Remember the curio shop owner, Mr. Wing? The show, titled Gremlins:Secrets of the Mogwai, will take us back to a time when Gizmo first met SamWing as a 10-year-old child in Shanghai. It was shared on Deadlinethat the series will follow young Sam and Gizmo:
"Along with a teenage street thief named Elle, Sam and Gizmo take a perilous journey through the Chinese countryside, encountering, and sometimes battling, colorful monsters and spirits from Chinese folklore. On their quest to return Gizmo to his family and uncover a legendary treasure, they are pursued by a power-hungry industrialist and his growing army of evil Gremlins."
An ARMY? Uh oh. Does that mean someone got the Mogwai wet or fed him after midnight? So much will be learned in the 10-episode series that will air for 30 minutes each.
Who's behind the exciting 'Gremlins' project?
Tze Chun will be a writer and co-executive producer for theseries, and he has a background writing for TV shows like Gotham and OnceUpon A Time. Chun is also a comic book publisher with experience in visualart. According to AmblinEntertainment, other producers working on the series who have ties to theanimated world include Sam Register, Brendan Hay, Darryl Frank, Justin Falvey,and Dan Krall. These creatives have worked on productions such as Animaniacs,Coraline, Teen Titans Go!, Robot Chicken, and more. Itsounds like Gizmo will be in wonderful hands.
Gremlins: Secrets of the Mogwai will be created undera partnership between Amblin and Warner Bros. It's not due to hit the smallscreen until sometime in 2020, so fans are encouraged to check back with bothstudios for updates.
The AT&T-owned WarnerMedia is currently working around the clock to line up content for its new streaming service that will be offered as a standalone subscription or part of a cable package. The new Gremlins show will be one of its "originals" and added to the company's extensive catalog of TV shows and movies.
As it stands, the service is due to launch in beta later this year and will be fully accessible in 2020. Although concrete details of the streaming service's costs won't be revealed until the fall, it is predicted to be somewhere between $15-$17 per month. For lots of fans, the Mogwai will be totally worth it.
Source: Read Full Article