4 Things the Duggars Said During Their Early TV Specials That Are Controversial Now
The Duggar family has been gracing the small screen since 2004. During their very first special, the family was awaiting the arrival of their 15th child and shared their secrets to running a large household. By 2006 the family was yet again expecting and planning an enormous move into a home they built as a family. While the ultra-conservative Christian family seemed wholesome at first, a lot of information has surfaced in the 15 years since they became reality TV famous. Looking back, some of the things they said and did during those early days are pretty controversial now.
Josiah Duggar's need for a little space speaks to thefamily's oppressive rules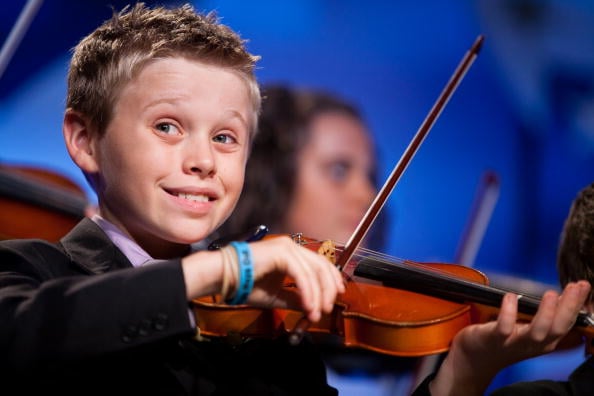 In the Duggar's special about moving into their large home,which they constructed themselves, young Josiah mentioned his hiding spot. Thethen 8-year-old Duggar said he was most excited about moving into "the bighouse" so he would have a place to hide where no one could find him.
Okay, so maybe most kids like a little peaceful time to themselves, but considering everything we now know about the Duggar family and their unwavering desire to monitor everything their kids do, from the time they are children up until they finally kiss their spouse for the first time, the notion seems a little weird. The kid clearly was in desperate need of some alone time, and it doesn't look like he really ever got it.
Josiah, now 22, has gone on to marry Lauren Swanson. The couple is expecting their first child together after a miscarriage. Josiah was previously courting Marjorie Jackson, who has since gone into business for herself.
Jinger Duggar's assertion that helping is fun… sometimes
Jinger Duggar was just 11 years old when the family took to the small screen. During one interview in an early special, Jinger declares that she thinks its fun to help. She later extrapolates while hanging out on a bunk bed, that it's fun to help sometimes. Without any frame of reference, most fans assumed Jinger was just a cute 11-year-old kid.
Throughout several seasons, though, fans became acutely aware that the "buddy" system and "jurisdictions' that the Duggar family promoted were nothing more than an easy way for Jim Bob and Michelle Duggar to do a whole lot of nothing. The kids cleaned everything from the bathrooms to their parent's bedrooms. The kids became "buddies" with a gaggle of kids once they hit six months old, and Michelle is done breastfeeding. The dynamic is just really off when you stop and think about it.
Josh Duggar had an A/V room that was free of small children
When the Duggar family was building their large, expansive home, Josh Duggar was used as a spokesman. He offered a tour to the television cameras and even showed off his special A/V room. He insisted that no rug rats were allowed in the room. Again, without a frame of reference, it looks like a teenager with an interest in video production who needs a little private time.
Josh would later go on to admitting to molesting his sisters, cheating on his wife, and being a pornography addict. With all that knowledge, one has to wonder precisely what kind of videos Josh was viewing in his private space.
The stocked pantry looks fine at first glance
During the Duggar family's introduction to the world, fans were, unsurprisingly, interested in how they dealt with the day-to-day logistics of running a family. Michelle and Jim Bob were happy to show off their expansive pantry. The room rivaled most small supermarkets. The family even went on a trip to the grocery store to highlight how much they spent on food.
Eagle-eyed fans who stopped and took a closer look might have noticed that the family relied heavily on processed, canned foods. Fresh vegetables might be on the menu now that Jana is busy gardening away, but in those early days, it looks like some food insecurity did exist. Jill Duggar even once admitted to hiding food, according to Free Jinger fans.
Source: Read Full Article