'1000-Lb Sisters' Does Tisa Quit Working for Tammy Slaton?
Tammy and Amy Slaton are finally getting help on 1000-lb Sisters. After refusing for the first two seasons of the TLC show, Tammy finally agreed to hire an in-home nurse. Since her arrival, Tisa has tried to motivate Tammy to exercise and reduce her temper tantrums. However, Tammy has been majorly reluctant. Now, fans are seeing signs that Tisa might quit the job.
Tisa has not been able to help Tammy on '1000-lb Sisters'
From the moment Tisa started working with Tammy, it was clear that things were not going to be easy for her. In her first few days, Tisa tried to get Tammy to go for a walk to the mailbox.
"What are we going to do today?" Tisa asked Tammy during an episode. "The weather is good outside today. Let's think about that walk."
"You're crazy," Tammy responded.
"Today, my goal is to try to get her out of that wheelchair and walk to that mailbox because Amy asked me to push her and I want her to try," Tisa told the cameras. "I want her to try. But I think she's at a point where she's just scared and maybe a little embarrassed if she gets tired. But it's very important for her to do some kind of mobility." 
Tisa even tried to be motivational and encourage Tammy.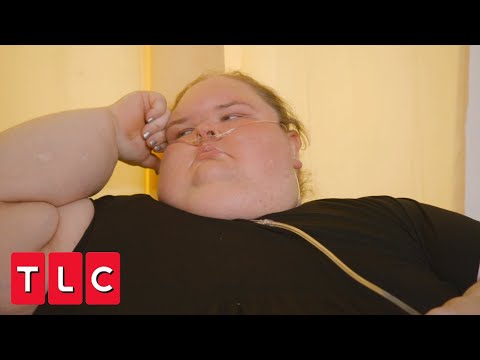 "If you're thinking that you can't do it, I'm thinking that you can and I know you can," Tisa tried to encourage Tammy. "What are you gonna do if we go to the swimming pool? You gonna have to get out and walk. We might as well prepare ourselves for that walk now."
But her kind words just upset Tammy even more.
'I'm not feeling up to it," Tammy told the cameras. "Don't try no more. I gave you my answer. Don't push the issue. That's gone make me shut down more."
Fans think Tisa quits
In the preview for next week's episode, it looks like Tisa's struggles with Tammy are not over. Now, fans are worried Tisa is about to quit.
"In the preview for next week, it seems like she's had enough of Tammy," one person wrote on Reddit. "Everyone has a breaking point and it looks like she's just about reached it. Tammy is abusive to everyone around her (yes, I agree they're abusive toward her too in some instances). She said F the pool after she's the one that's been begging to go to the pool…?? Just because she doesn't want to walk. She's a mess and Tisa deserves better."
"In the preview, it showed Tisa and Tammy at the pool, so maybe Tisa got to her a bit," another person suggested. "I'm gonna say not the next episode but the episode after Tisa quits."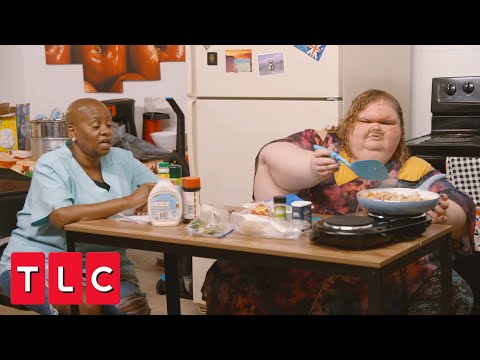 "I hope for her own sake that Tisa quits," one user wrote. "She deserves a job that treats her well. Tammy doesn't want to provide that; she just wants to drag everyone who's around long enough down with her. Tisa deserves better."
Another person suggested that Tisa may leave the job due to the strenous nature of helping Tammy physically.
"Yeah, Tisa said something about not putting her health in jeopardy because Tammy doesn't want to walk," one fan wrote of Tisa pushing Tammy's wheelchair. "Tisa isn't as strong as Chris (most likely) and Chris has problems with it."
Fans will have to tune in on Monday nights at 10 p.m. ET to see if Tisa stays or goes.
Source: Read Full Article