Slim 400 Shot: Details on the Artist and Bond with Rapper YG
It was reported on Friday night that Compton rapper Slim 400 was rushed to a hospital after being shot 10 times. Fans are praying that he pulls through as he fights for his life at a local hospital in Los Angeles.  
TMZfirst shared the details of the shooting on Friday night, stating that policewere called around 8:30 to respond to the incident. The story is still unfolding,but so far, it's said the rapper was simply hanging out in Compton and mindinghis own business. Information is scant, but a black vehicle is being sought inconnection with the tragedy. As fans and friends wait to hear what's going onwith Slim 400, many are being reminded of the sadloss of Nipsey Hussle just three months ago. For those not in the know,here's a little bit of background about the rapper.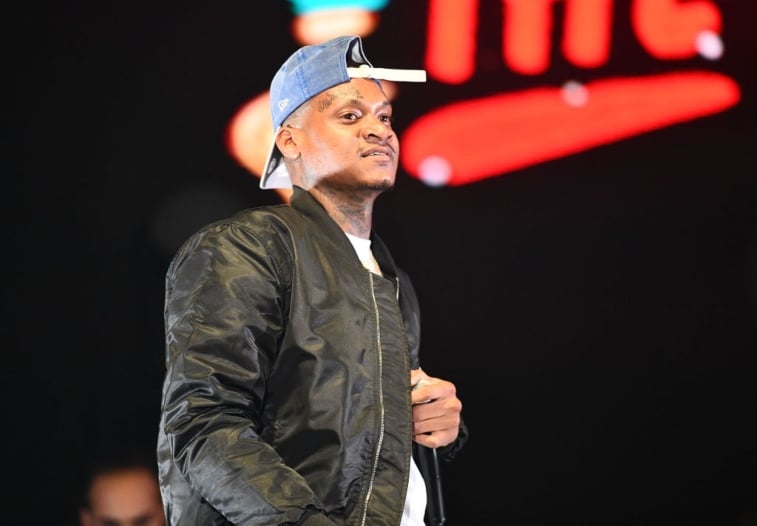 History of Slim 400's career and connected to YG
The producer-rapper grew up in Compton and has been friends with rapper YG for over a decade. He's been putting out his own records since at least 2010, including the mixtape, Keepin It 400. Slim 400 has also appeared on a number of YG tracks, including "Word is Bond" and "City Mad." He's also worked with the likes of Dave East and A$AP Ferg.
Early in his career, he was signed to the Pushaz Ink label,a collaborative effort between YG, Ty Dolla $ign, and DJ Mustard. One of therapper's most popular song is 2016's "Bruisin'", which features YG and Sad BoyLoko. To date, the video has more than 19 million hits on YouTube.
The West Coast artist counts Ice Cube, Snoop Dogg, and DJ Quik among his influences, and in an interview with Baller Status, states he started listening to hip-hop around age 8. Although he considers YG a brother, he chose not to sign with YG's 4hunnid record label. The two discussed the idea of them both being independent bosses while supporting each other's work.
For the past few months, Slim 400 was still dropping newmusic and doing shows. Most recently, he released a project with fellow rapperYowda called State Line.
Slim 400's current status and fan reactions
TMZ's last update stated that the artist is in critical conditionbut is stabilized. Early reports are saying that he pulled through surgery but isstable. Hip-hop podcaster Adam Grandmaisonhas been updating fans on Twitter and said that Slim 400 had been shot in the faceand back, but the bullets exited.
Meanwhile, fans are expressing their support for him on social media and worried about how YG is handling the news. He is close to Slim 400 and was very close to Nipsey Hussle as well, leading many to empathize with what he may be going through. Understandably, YG has not made any comments on social media regarding the tragic situation.
Until Slim 400's camp releases more information about hiscondition, fans will have to wait to hear updates. Additionally, law enforcementwill need to time to conduct its investigation into who is responsible for the shooting.
Source: Read Full Article