Ja Rule Vs Fat Joe: Which Rapper Has the Higher Net Worth and More Hits?
Social media users watched as New York-born rap icons Ja Rule and Fat Joe faced off hit after hit in a recent Verzus battle. The two surprised fans by bringing out special guests for some of their most memorable collaborations. Artists to share the stage with Joe and Rule included Ashanti, who has hits with both rappers, as well as Remy Ma, Vita, and Lil' Mo. By the end of the night, it was difficult for many viewers to declare a winner as both rappers have an impressive catalog. But who really takes the throne in net worth and Billboard hits?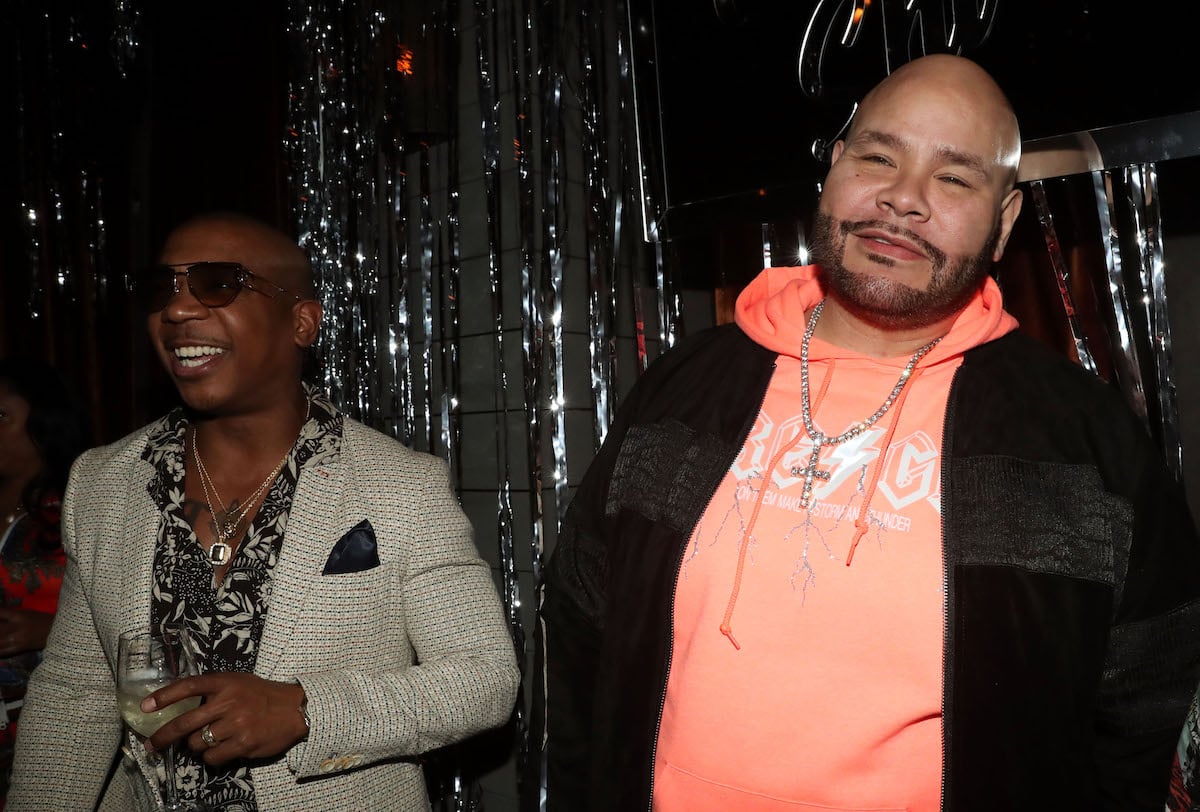 Ja Rule and Fat Joe reportedly have an equal estimated net worth
Joe got his start as part of the hip hop group, Diggin' in the Crates Crew. He eventually broke off, starting his own crew and label, Terror Squad. He's credited with discovering the late, great, Big Pun, who is lauded as one of the greatest lyricists of all time. Joe is also credited with helping to cultivate the career of Remy Ma.
He's released several albums and singles but has mainly focused on helping other artists and production with Terror Squad. Some of his notable projects include his four studio albums and popular collaborations with artists like Ashanti, Jennifer Lopez, Ludacris, and more.
Related: Why Ja Rule Had No Problem With Jennifer Lopez Using the N-Word in a Song
Rule hit the scene a year after Joe in 1994 with a rap crew named Cash Money Click. He went solo soon enough and was signed to Def Jam in 1998. His first single release was a collaboration with Jay-Z and Amil with 'Can I Get A…'. Rule's debut album Venni Vetti Vecci was released a year later and hit No.1 on the Billboard 200 chart.
From there, Rule had a string of hits and radio play in the late 90s and early 2000s, especially after becoming part of the hip hop ensemble label, Murder Inc. In total, he's released six albums, and is most known for hits featuring Ashanti, Lil' Mo, Lopez, and Charli Baltimore. But Murder Inc. going under following a federal investigation and Rule serving his own prison sentence put an end to his climax.  
According to Celebrity Net Worth, both Rule and Joe are worth an estimated $4 million. Both rappers have had success in film and real estate ventures as well. 
According to Billboard, Ja Rule has more hit singles than Fat Joe
While both have singles that rival the other, Billboard reports that Rule has had the most commercial success. Per the reputable music publication, Rule has released eight No. 1 Billboard Hot 100 singles. His most successful single release is 2002's 'Always On Time' featuring Ashanti, which charted for 27 weeks. The same year, he also had a No. 1 with 'I'm Real' alongside Jennifer Lopez.
In total, Rule has 17 Hot 100 songs on Billboard. His debut album, Venni Vetti Vecci, peaked at No. 3 on the Billboard 200. It remained on the chart for 31 weeks. 
Joe's 1993 solo release saw similar success. 'Flow Jow,' his single from the album, reached No. 1 on the Hot Rap Songs chart. His singles have earned radio play but haven't fared as well on the Billboard charts as Rule's. His most successful single was his 2002 collaboration with Ashanti, 'What's Luv?' which reached No. 2. Other popular singles include 'Get It Poppin'," which reached No. 9 – and 'Make It Rain,' which reached No. 13. 'Lean Back' featuring Remy Ma also reached the top spot where it stayed for three weeks.
Joe and Rule would collaborate on the single 'New York' with other New York rap native Jadakiss, an ode to the city. The single became a top 30 Hot 100 song, peaking at No. 27 in 2004. It remained on the chart for 14 weeks.
Source: Read Full Article