How Keanu Reeves Gave Weezer Their First Big Break
Call him "the internet's boyfriend." Call him "the One." But whatever fans know him as, Keanu Reeves seems to be everywhere these days. The actor has been so omnipresent in pop culture over the years that it's wild to think he almost wasn't an actor at all. Yet, Reeves' impact on the entertainment industry isn't limited to only the big screen. Reeves even helped Weezer get started.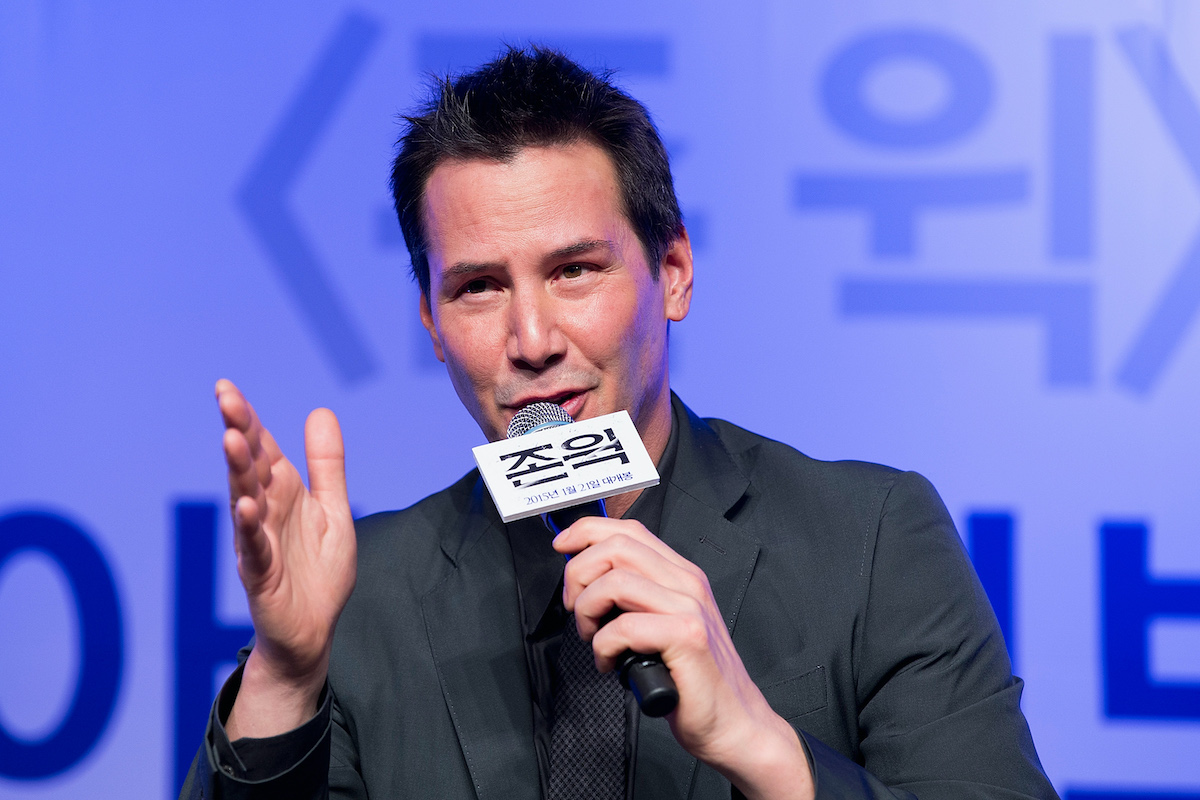 Keanu Reeves' movies are just the beginning of his creative passion
To casual fans, Reeves is best known for movie series like The Matrix, Bill and Ted, and John Wick. But his passions extend far beyond the big screen. In fact, Reeves is well known for having multiple projects in the works at once. He's appeared in smaller movie and TV roles, appears in video game Cyberpunk 2077, and has a comic book called BRZRKR in the works.
But perhaps Reeves' best-known creative endeavor outside his acting career is his music. From 1991 to 2002, Reeves was a founding member of the alternative rock band Dogstar. He served as bassist and backing vocalist for the group, whom Reeves toured with in the 1990s. And Dogstar is also what led Reeves to a then-up-and-coming band called Weezer.
The 'John Wick' actor helped Weezer take the stage for the first time
Reeves' fame as an actor helped draw crowds to Dogstar. And likewise, a number of the band's opening acts went on to stardom. Rancid, for instance, once played a Dogstar. And so too did Weezer. But in the latter's case, the gig served as a launchpad for the success that followed.
According to Mental Floss, Weezer played its very first on-stage gig with Dogstar in 1992. The band, of course, gained fame just two years later with the single "Buddy Holly." Now, decades and more than a dozen albums later, Weezer remains popular to this day
Perhaps Weezer would have still found its way to chart-topping success without Reeves and Dogstar. But serving as an opening act for the band that early in the band's run likely helped get word of mouth going. Albeit accidentally, Reeves probably gave Weezer the boost it needed.
'Bill and Ted Face the Music' reunited Reeves with Weezer
Reeves' and Weezer's paths converged in the early 1990s. Both have accomplished a lot since then. But they didn't truly reconnect until 2020. That's when Weezer's "Beginning of the End (Wyld Stallyns Edit)" wound up the lead single on the Bill and Ted Face the Music soundtrack.
Bill and Ted Face the Music languished in development for years. But finally, the movie reunited Reeves and Alex Winter for the first time since 1991. Likewise, Bill and Ted Face the Music — the third installment in the series — brought Reeves and Weezer back together in a surprising way.
Source: Read Full Article