A Look at Taylor Swift and Drake's Friendship
Suffice it to say, many were shocked when rapper Drake posted a photo of himself with his arms around singer-songwriter Taylor Swift. But real fans know that the two have been friends for years. Here's a look at their friendship.
How long have Taylor Swift and Drake been friends?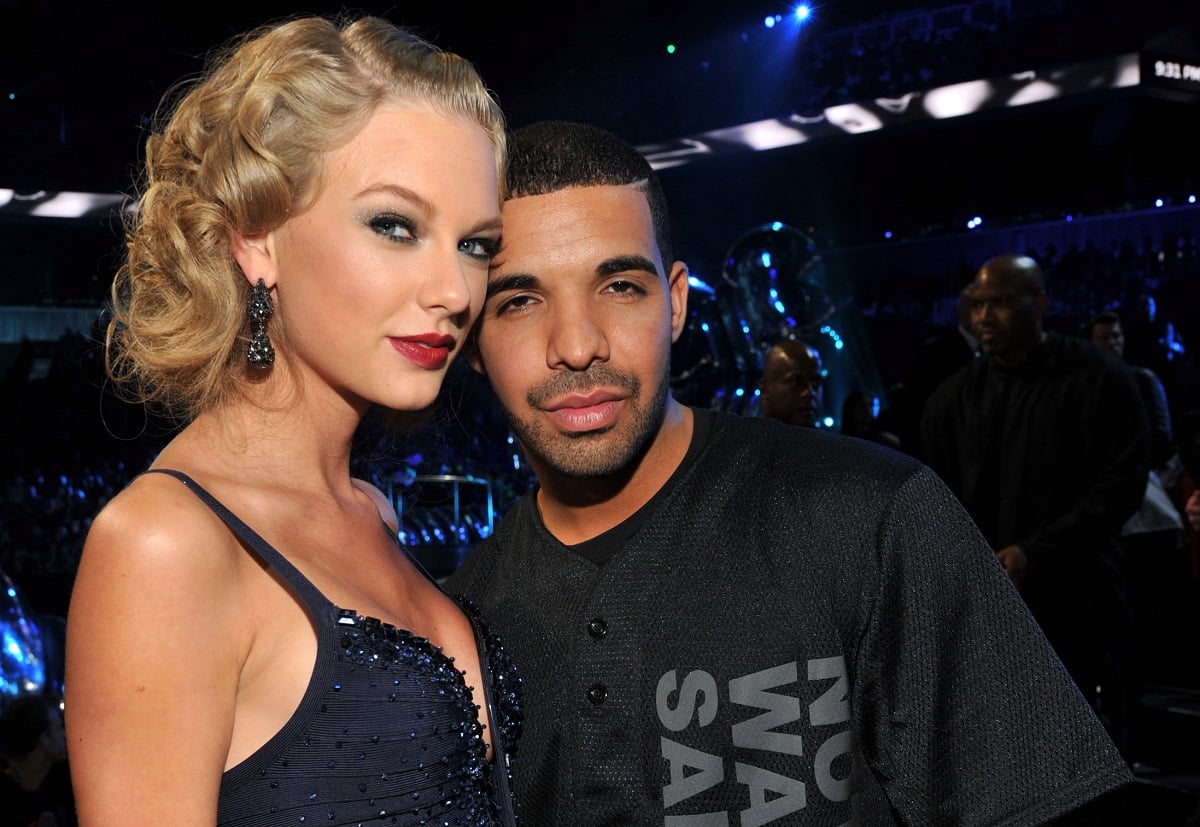 Though it's unclear when they met, Taylor Swift and Drake shared a photo op and an embrace at the 2013 MTV Video Music Awards. Years later, an Apple Music ad featured Swift working out and singing along to "Jumpman," one of the rapper's hits. He repaid the favor with an Apple Music ad of his own. In it, he lip-synched her song "Bad Blood."
Around the same time, rumors started swirling that the two might have a musical collaboration in the works. That same year, a source told The Sun that Swift wanted to "try something different and unexpected for the next album."
"Drake has been her friend for a while and it seemed a no-brainer that she would spend time in the studio with him," the source continued. "As well as writing with Taylor, he's producing a few tracks and even lent his vocals to one song. It's a real mix of edgier hip-hop and R&B sounds."
Swift had previously worked with rapper Kendrick Lamar on a "Bad Blood" remix. So it made sense to many that the pop star would team up with Drake next. However, her 2017 album, Reputation, didn't feature any tracks from him. Which left some wondering if the two had ever worked together.
Did Drake and Taylor Swift ever date?
It was clear the two were friendly, though, when Swift attended Drake's 30th birthday party in 2016, noted Bustle. The rapper even posted a photo of the two at the event, which was curious to many fans. The party was a star-studded event, with tons of his friends in attendance. Why would he only post a picture with Swift?
Their friendship, plus Drake's Instagram post, made some wonder if the pair were secretly dating. However, Swift had recently broken up with actor Tom Hiddleston and was reportedly already seeing her current beau, actor Joe Alwyn.
What Drake's throwback post with Swift might mean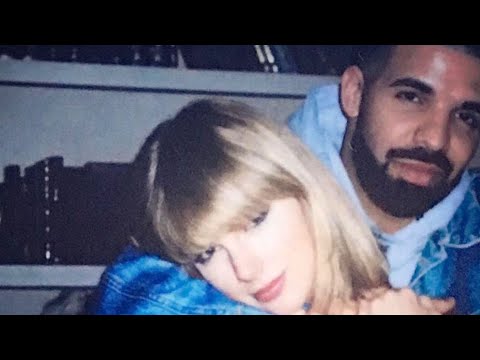 Most people had forgotten about Drake and Swift's friendship and rumored collaboration. But the rapper's April 2022 Instagram post started the conversation again. Some wondered if the pair were finally working together on music. However, Swift's eagle-eyed fans pointed out the picture was a throwback. 
In addition to the fact that her hair is shorter than it is today, fans also noticed that her outfit in the picture matches one she wore in a 2016 clip that appeared in Miss Americana, her Netflix documentary.
The Twitter theory is that the photo was taken in 2016 when Drake and Swift worked together on music. Swift didn't comment on the post, but that's not a surprise: she is absent from social media most of the time, only posting about upcoming music or award show appearances.
Many fans have wondered if Drake's post is an Easter egg, pointing to one of Swift's upcoming re-recorded albums. For those not in the know, the pop star likes to leave clues about upcoming projects in her current ones.
Some think that the 2016 photo might be a clue that Drake will feature on one of the tracks on a re-recorded album, most likely Reputation.
Whether it's an Easter egg to indicate an upcoming collaboration or just a throwback shot of two friends hanging out, it's clear that Swift and Drake are still close today.
RELATED: Drake Posts Picture Embracing Taylor Swift, Fans Wonder 'What Does It Mean'
Source: Read Full Article