5 Biggest Revelations From Ed Sheeran's Most Candid Interview Ever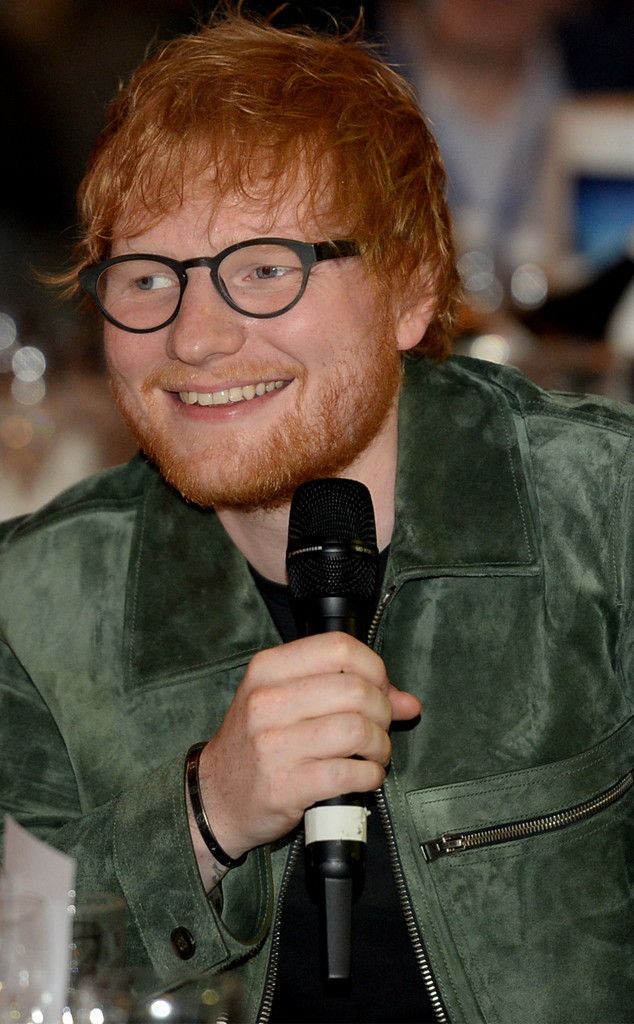 Dave J Hogan/Getty Images
We're just thinking out loud, but we sure do love a candid Ed Sheeran.
While the A-list singer has been wowing millions of fans with his personal lyrics and catchy beats for years, his private life has remained very much on the down low.
But as Ed celebrates the release of his new album titled No. 6 Collaborations Project, he's opening up about his life like never before in an interview with iHeartRadio's Charlamagne Tha God.
Whether gushing about his famous friends or praising his wife—yes wife—Cherry Seaborn, Ed got pop culture fans buzzing.
"I constantly wake up everyday, with Cherry, and I'm just like, 'Why the f–k are you with me? You could literally be with whoever you want, and you chose me,'" he shared in relation to the track "Best Part of Me" featuring Yebba. "'I'm saying all of the things that I think are wrong with me, and you still wanna me with me.' And i just find that amazing."
Before the interview is broadcast across more than 150 iHeartRadio stations nationwide at 8 p.m. local time tonight, take a look at some of the highlights below.
Wedding Bells Are Ringing: In his new song "Remember the Name," Ed refers to Cherry as his wife and confirms speculation that they are in fact married. He later explained the process behind some of the lyrics. "It was actually before me and Cherry got married, and I knew that we'd be married by the point that the song came out," he said. "So I said, 'Watch how the lyrics in this song might get twisted/My wife wears red but looks better without the lipstick.' And I was like 'cause someone's going to hear that and be like 'Oh they're married,' and I didn't know how that would be. But, obviously, it's already come out."
Social Anxiety: When discussing his collaboration with Travis Scott on the song "Antisocial," Ed revealed that he's very similar to the rapper in relation to social anxiety. "He has it, and we were talking about it, and I think he's very lucky that the girl that he's with [Kylie Jenner]," he shared. "He says that they have a similar thing where that they just have their little circle."
Ed added, "He struck me as someone that I had a lot in common with, basically. He doesn't seem to me to be the type of person that's chasing fame. It's all to better himself as an artist."
Team Cardi B: On his latest album, Ed collaborates with the "Bodak Yellow" rapper on a track called "South of the Border." When asked to share his favorite quality in Cardi B, there's one trait that especially stands out. "I love how unfiltered she is. Literally. She's so media trained not to be media trained, like, her whole schtick is she goes on and says whatever she wants, and that is what works for her, whereas I never had a media training either, and I feel like I get to just say what I want," he shared. "And she's successful because she is who she is. There's no one else that can be Cardi B—and there's gonna be countless people now that try to be."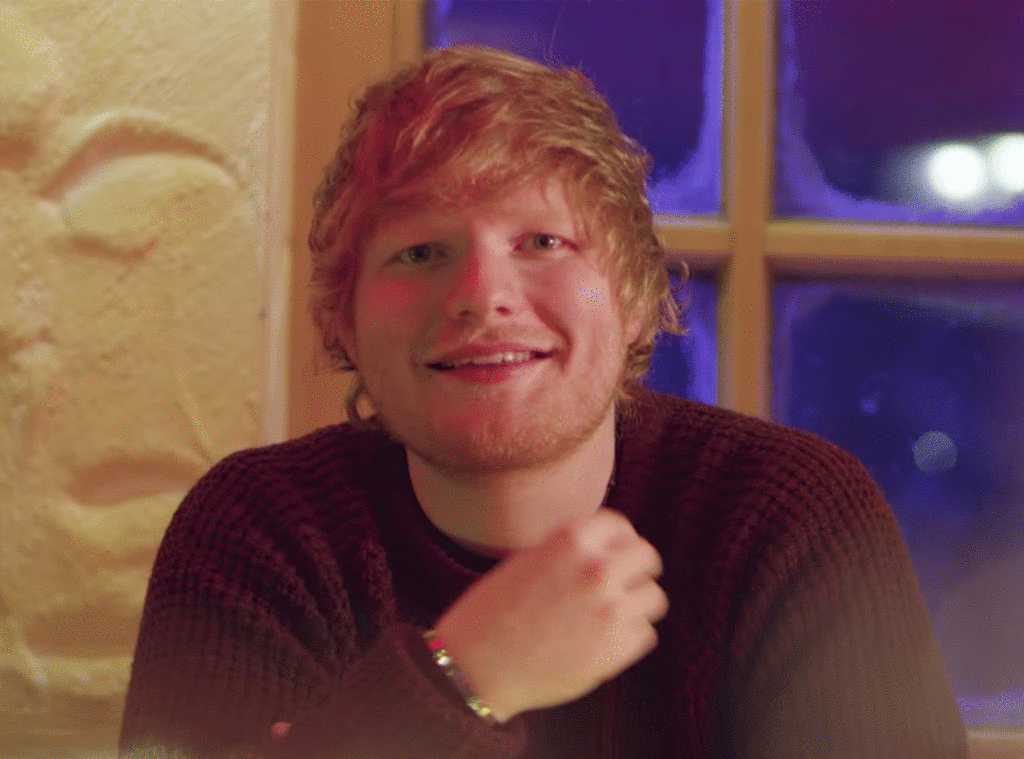 YouTube
Cherry Approves: No. 6 Collaborations Project features songs about Ed's leading lady. So what does Cherry think of the tracks? For starters, she loves the tune "Cross Me" featuring Chance the Rapper and PnB Rock. "She likes it. She likes it a lot," he shared. "I think she likes the message of it…It makes her feel, like, bad ass, as well, you know? You originally hear the song, and it sounds like it's me being like, 'Well I'm going to be protective,' but actually [it's both]."
Trust Your Wife: When discussing his new hit song "I Don't Care" with Justin Bieber, Ed revealed that Cherry thought it would be good to collaborate with the newlywed. "Bieber just got married. I just got married. That song is about the person you love, and kind of just being like, 'F–k this, let's just have fun ourselves.' It was actually Cherry's idea, because she was like, 'Oh, why don't you get Bieber? He'd be perfect for this, he just fits it.' I have quite a good relationship with him," Ed shared. "He's just got one of these voices that works on anything, and he's got personality when he sings."
Source: Read Full Article