Queen Elizabeth Reveals Her Biggest Regret
Queen Elizabeth II is the longest-serving monarch in Britain and has experienced some truly incredible things during her 93 years of life. She's beloved by British citizens and admired by the whole world.
She has received a great deal of praise for her steady nature and wise governing of a large, traditional country. Still, no one is perfect, and Queen Elizabeth has definitely experienced a few setbacks during the course of her reign.
Discover what the queen has said is her "big regret" as well as a few other moments in history that she could have handled differently.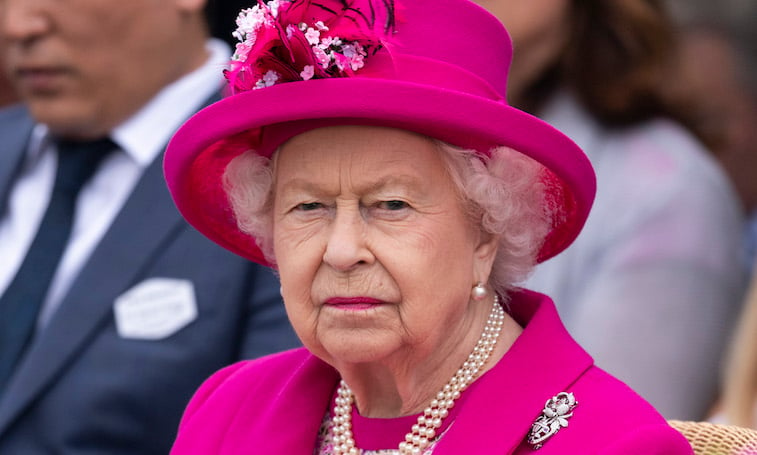 When did Queen Elizabeth start her reign?
Queen Elizabeth was born in 1926, the daughter of King George VI and the Duchess of York. She was said to be a happy child, very close to her parents and grandparents. The young girl was nicknamed "Lilibet," and along with her sister, Princess Margaret, were much beloved by the public and press.
Although she was not expected to rule the country, in 1952, she ascended to the throne of Britain. She was only 25 years old when she was crowned queen.
Queen Elizabeth had four children in total with her husband Prince Philip. During the early decades of her reign, Queen Elizabeth was credited for modernizing the monarchy, meeting with dignitaries and common folk alike face to face on the street.
Through good times and bad, Queen Elizabeth has stuck by her family and gone by her strict sense of duty to do what she thinks is best for the country.
What is Queen Elizabeth's biggest regret?
Although Queen Elizabeth follows the great British tradition of keeping personal feelings close to the vest, she has opened up on rare occasions about things that bother her. For instance, she has referred to the year 1992 as the "annus horribilis," which means horrible year.
The year was particularly terrible for the queen due to multiple separations within the family, including Prince Charles and Princess Diana's bitter separation, as well as a fire on the grounds of Windsor Castle.
There have also been some actions that she wishes she would have taken. A recent news story revealed the disaster that would lead to what Queen Elizabeth would refer to as her "greatest regret."
The story details the 1966 avalanche, caused by coal waste sliding down a mountainside in Aberfan, Wales. The avalanche destroyed yards of landscape and killed 144 people, including many young children. At the time, Queen Elizabeth did not personally visit the site of the disaster, waiting over a week to go to Aberfan and speak with survivors.
Although she sent her husband, Prince Philip, to survey the damage immediately after the avalanche occurred, the fact that she didn't personally visit until days later caused some ill will with the public and press.
In 2002, the queen revealed that the disaster still weighed heavily on her mind, admitting that not visiting the disaster site right away was her "greatest regret."
The queen wishes that she would have done some things differently
The Aberfan mining disaster is not the only regret that Queen Elizabeth has voiced. In 2011, the queen visited the troubled country of Ireland and voiced her concerns over the tensions between Britain and Ireland. In a speech, she admitted that "we can all see things that should have been done differently, or not at all."
No one is perfect, but Queen Elizabeth's willingness to admit to past mistakes has endeared her to generations of royal fans. In spite of the occasional criticism that she has received, there's no doubt that she is much beloved by people all over the world.
Source: Read Full Article