Prince William and Prince Harry's Relationship Began to Crack Long Before Meghan Markle Came Into the Picture
Prince William and Prince Harry's relationship started to fall apart when Harry introduced his older brother to Meghan, Duchess of Sussex claims royal historian Robert Lacey in his new book. But things weren't perfect between the brothers before Meghan arrived. In Battle Of Brothers: William, Harry and The Inside Story Of A Family In Tumult, Lacey writes that William and Harry's relationship had cracks long before Meghan came into the picture.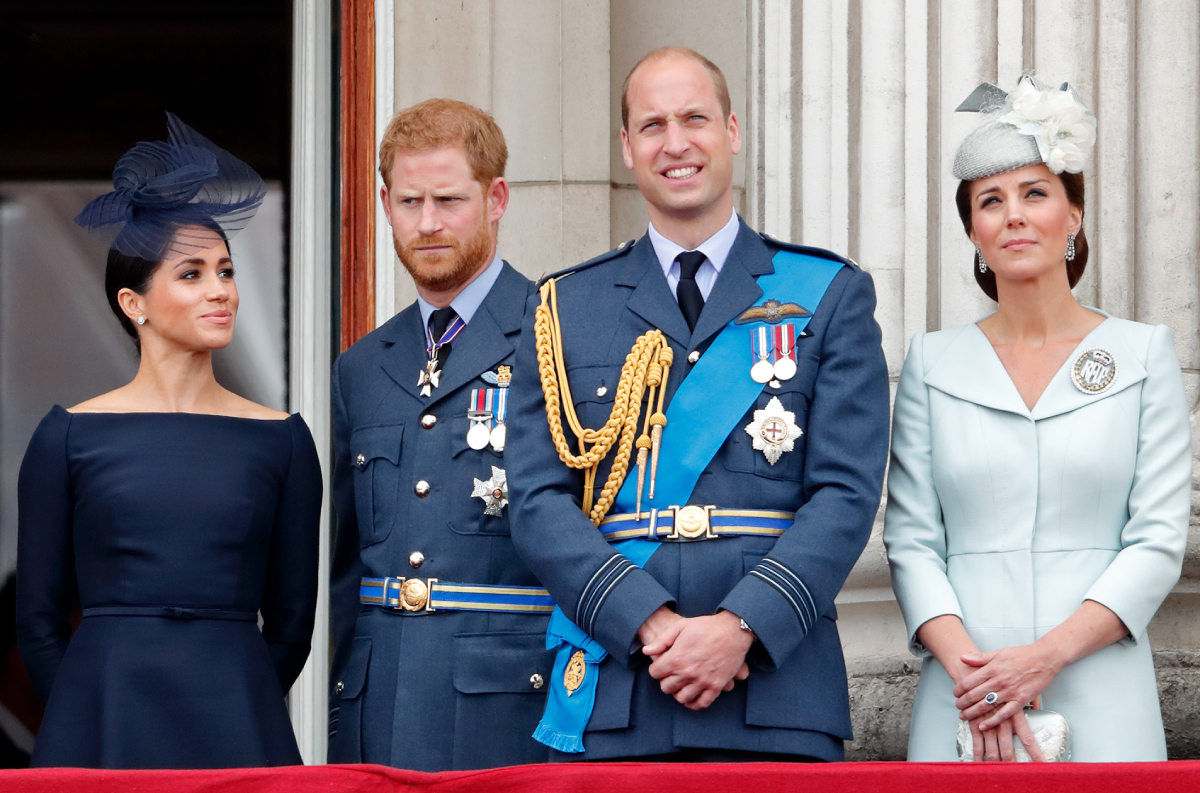 Prince William offended Prince Harry when he called Meghan Markle 'this girl'
Another bombshell book hit stores over the summer that gave royal fans some insight into Megxit. In Finding Freedom, author Omid Scobie and Carolyn Durand revealed what was going through Prince William's mind when Harry first introduced Meghan.
Scobie and Durand write that William was friendly with Meghan when he first met her, and they got along. But according to Vanity Fair, when William and Harry had a private conversation after the meeting, the future king said something that didn't sit well with his brother.
William reportedly told Harry, "take as much time as you need to get to know this girl." This apparently "set Harry off."
"In those last two words, 'this girl,' Harry heard the tone of snobbishness that was anathema to his approach to the world," the journalists write.
After Harry proposed in late 2017, insiders claim that Harry felt William wasn't "rolling out the red carpet for Meghan." When Harry told William how he felt, they "had a bit of a fallout."
Prince Charles briefly resolved the issue when he asked Prince William to "make an effort." This is when Prince William invited Harry and Meghan to Sandringham for Christmas.
The royal siblings had two different perspectives
Ahead of the release of Lacey's book, People magazine has published excerpts to give fans a sneak peek. Lacey – who is a consultant on The Crown – writes that William and Harry had two different perspectives. This is why William's reaction to Meghan was "negative."
Lacey explains that William was worried that Harry was moving too fast with Meghan. He said that Prince William wasn't shy about telling his brother how he felt.
"For William, it was the future state of his monarchy — his sacred trust; while for Harry it was the love of the complex and captivating woman who had finally made sense of his life," Lacey writes.
Lacey points out that the British press once referred to the Duke of Cambridge as "waity William." This is because he had been "auditioning" Kate, Duchess of Cambridge for nearly a decade before proposing.
Lacey writes that Harry couldn't help but wonder if his brother was really concerned about his personal happiness. Or, maybe William was once again thinking about "the Firm."
Prince William and Prince Harry's relationship had cracks before Meghan Markle
The Daily Mail has also published excerpts from Lacey's new book. Those passages reveal that William and Harry's relationship had cracks long before Meghan came into the picture.
Lacey reveals that the years after Diana died – when Prince William and Prince Harry attended Eton together – were the "most closely interlinked years of their lives."
The brothers spent time with friends at "Club H," a cellar with a well-stocked bar at Highgrove House. When Prince Charles was away, William and Harry would party with their friends. Lacey claims this was when Harry started drinking heavily and using cannabis. But William was also guilty of underage drinking.
Over the next few years, the British media proclaimed Harry to be the wild child, while William was the good one.
Even when cameras caught Harry in a Nazi Halloween costume, the press ignored the fact that William helped him pick it out.
"Nothing seriously discreditable was ever written about the future William V — the 'King of the Castle'. It was Harry who was cast as the 'dirty rascal,'" Lacey writes.
One former aide claims that when Harry started to realize he was the "monarchy's institutional scapegoat," his relationship with William started to suffer. They barely spoke for a while after that revelation. Prince Harry resented the fact that Prince William "got away so lightly."
Source: Read Full Article