Hailey Bieber Calls Out Maynard Keenan Over Justin Bieber Comment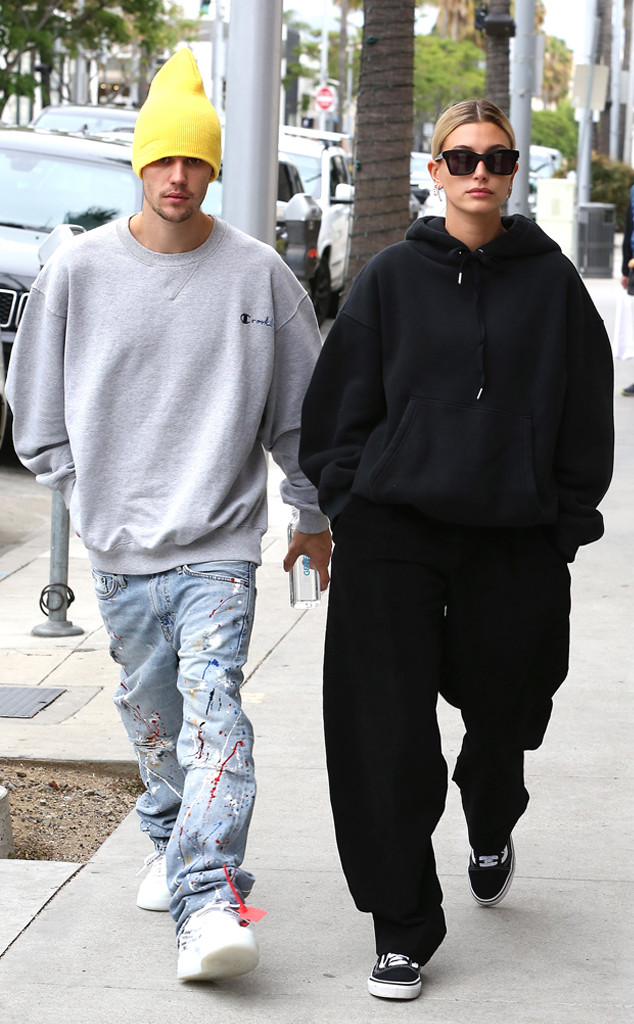 P&P / MEGA
Hailey Bieber is sticking up for her man, one hater at a time.
Last week, Tool frontman Maynard James Keenan couldn't help but respond to the news that Justin Bieber was a fan of his rock band. "#bummer," he shared on Twitter after the 25-year-old "Sorry" singer uploaded several Instagram Stories featuring lyrics from the song "The Pot" from the 2006 album, 10,000 Days.
Fast forward to today, and the 22-year-old blonde beauty is defending her husband on social media.
"He expressed he was a fan of your music," the supermodel wrote on Twitter in response to the 55-year-old rocker's statement. "Grew up listening to your music. You must be unhappy with yourself that you want to make people feel small who express their admiration for you."
She continued, "Very childish and hurtful thing to do. I hope u find security within yourself. Sad place to be."
This isn't the first time in recent months that the 22-year-old star has supported Justin after receiving some negativity.
Late last month, the "I Don't Care" singer chimed in on the Taylor Swift and Scooter Braun drama.
Instagram
The "ME!" singer revealed that the 38-year-old entertainment executive would soon own her entire music catalog, and alleged that he "bullied" her "for years." When news broke, Bieber quickly took to Instagram to defend his music manager.
After sharing his lengthy post, he immediately began to receive a lot of heat. However, his wife stood by his statement and simply commented on his caption, "Gentleman."
Despite being in the middle of controversy, it looks like the couple is stronger than ever. In the last few days, the 25-year-old star gushed over his leading lady on social media and hinted that kids could be on the horizon.
"Love dates with you baby..One day I'll be doing daddy daughter dates…..Not hinting at anything soon. I'm not in a rush," he shared on Instagram. "I just wanna enjoy you by yourself for a while!"
"Always have the most fun with you..," the blonde beauty commented, along with a heart emoji.
Source: Read Full Article