Does Kourtney Kardashian See Herself Getting Married In The Future?
When it comes to relationships, Kourtney Kardashian hasn't had the best of luck with men.
After calling off her nine-year relationship with Scott Disick, Kardashian has tried getting back into the dating scene but has found herself single once again.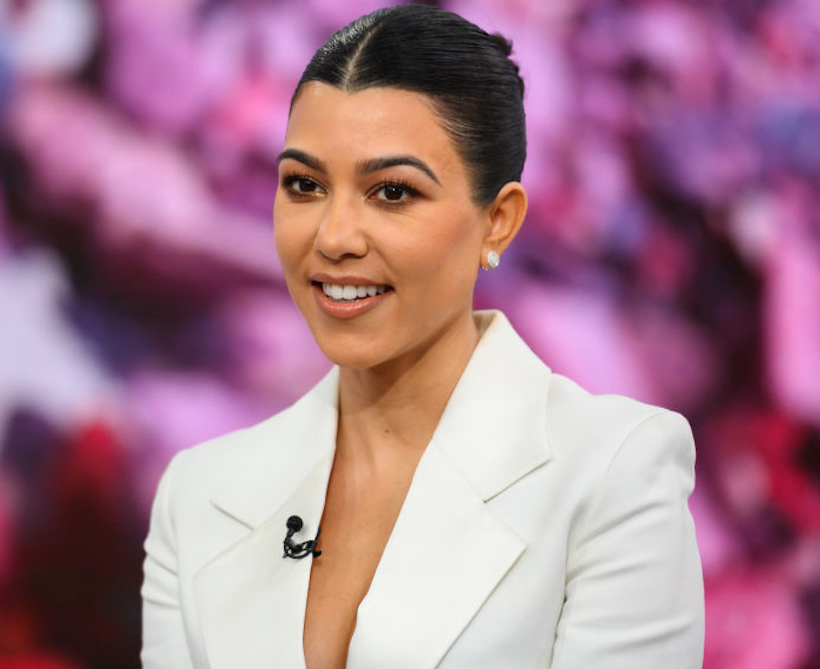 Even though the reality star knows how difficult it is to find love with her celebrity status, she hasn't given up hope just yet.
Kourtney Kardashian still hopes to get married one day
Being one of the most well-known reality stars of today, Kourtney Kardashian has been having trouble finding someone who can overlook her her massive fame.
After calling it quits from her last boyfriend, Younes Bendjima, back in August 2018, Kardashian has taken a well needed break from romance.
Though she is currently focused on raising her three children and continue growing her career, Kourtney Kardashian still hopes to find love again one day.
According to Hollywood Life, though the reality star hasn't fully ruled out the idea of getting married in the future, she isn't too sure that will happen.
"Kourtney knows that she is a difficult person to date because of so many factors," a source close to the reality star explained. "She clearly has her type, she is a celebrity, she has kids and not only would you be dating Kourtney you'd be dating the entire Kardashian family. You would have every single eyeball imaginable on you and it takes quite the guy to cut through all that relationship red tape so she has gotten to the point where she feels it might be impossible to get married to someone someday."
In the past, Kourtney Kardashian was certain she would marry Scott Disick seeing as though they've had a long history together. But at the age she's at now, the reality star is slowly but surely losing hope that'll still happen.
"She thought it was going to be Scott and that didn't happen so she doesn't have much hope that it will even though she would love to have her own fairytale wedding," the insider said.
She's in a really good place in her life
Though getting married is the ultimate dream for many women, Kourtney Kardashian isn't too concerned with settling down with someone at the moment.
The reality star is mainly focused on being a hands-on mom and also maintaining a great co-parenting relationship with her ex-Scott Disick.
Since officially calling it quits back in 2015, Kardashian and Disick have been able to maintain a great friendship over the years.
With Scott Disick having moved on with Sofia Richie, Kardashian is very supportive of their relationship and have even joined the couple and their three kids on vacations.
Sources have even confirmed that Kourtney Kardashian and Scott Disick's relationship is better than it's ever been.
"Kris [Jenner] has always told her daughters how important it is to get to a good place with their children's fathers, which is why Kourtney and Scott are in such a great place. Their relationship is better now than it was when they were together and he's very close with the whole family still. He will always be family to them," the source shared.
As for marriage, Kourtney Kardashian isn't in a rush to tie the knot and is just enjoy her life for the time being.
When the perfect guy comes her way, then Kardashian can start considering marriage. But until then, Kourtney Kardashian will continue to living life as a single woman.
Source: Read Full Article