Director Guillermo del Toro reveals That Upcoming Film 'Nightmare Alley' Isn't Actually a Horror Movie
Some sort of fantasy or horror element is always involved in a Guillermo del Toro film. From eyeballs in a monster's hands to a fish-man who loves hard-boiled eggs, the Oscar-winning director is known for featuring the fantastical prominently in his films. 
His newest film, Nightmare Alley, is stacked with a stellar cast including Bradley Cooper, Cate Blanchett, Willem Dafoe, Richard Jenkins, Toni Collette, Rooney Mara, and Ron Perlman. However, the film is free of any horror or fantasy elements del Toro is famous for.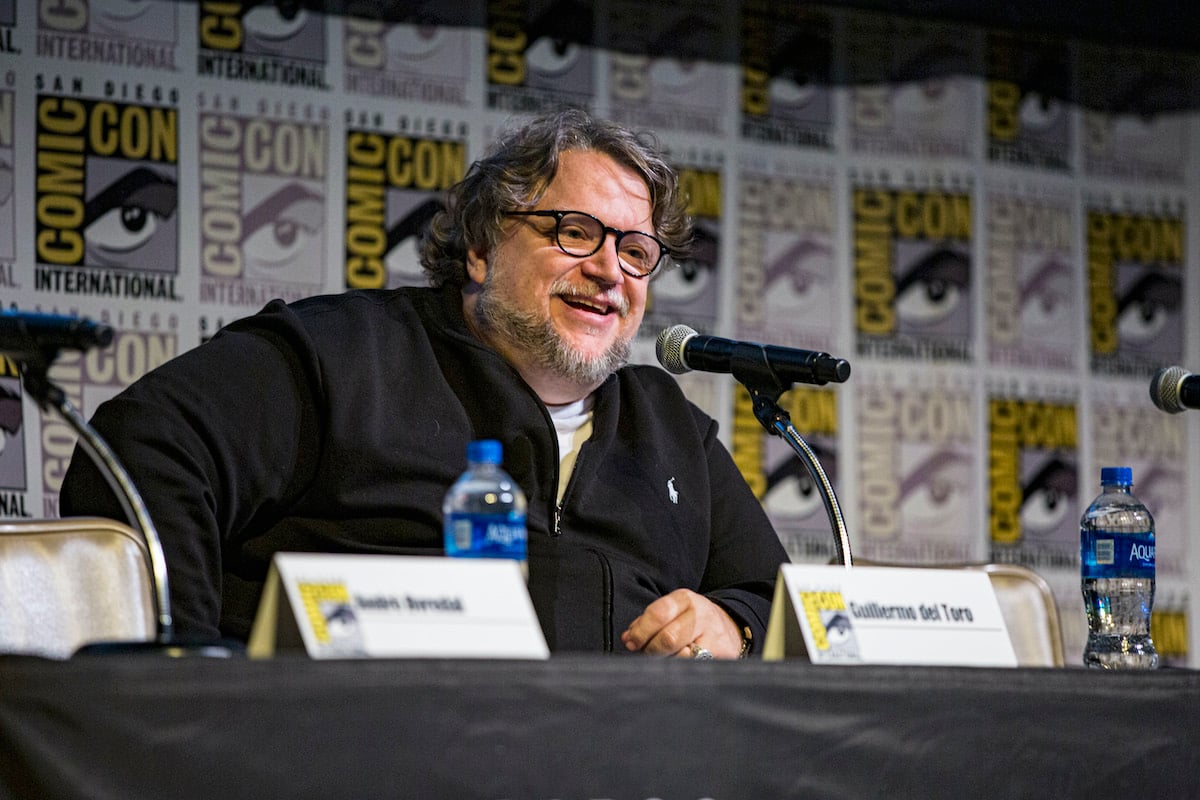 Guillermo del Toro wants you to know 'Nightmare Alley' is not a horror film
Del Toro's latest film is based on William Lindsay Gresham's 1946 novel, Nightmare Alley. This will be the second film adaptation of the novel. 20th Century Fox released a 1947 version starring Tyrone Power.
The director made it clear to Vanity Fair that his follow-up film to the Oscar-winning Shape of Water is not a horror film and is different from his usual movie. "This has no supernatural element. It's based completely in a reality world," he said. "There is nothing fantastic. It's a very different movie from my usual, but yes, the title and my name would create that [impression]."
Del Toro's 2015 Crimson Peak suffered the same misconception, where audiences expected a horror film instead of a gothic romance. Consequently, Del Toro often infuses his horror films with other genres, like a musical number in The Shape of Water.
Guillermo del Toro made sure Nightmare Alley defied film noir stereotypes as well
Nightmare Alley may be void of horror and fantasy elements but don't think del Toro is leaning into noir conventions.
The Pan's Labyrinth director says the upcoming neo-noir film won't use many genre troupes. "I'm not going to do an artifact," del Toro said, referencing the MacGuffin. The storytelling device refers to a physical object that motivates the characters but ultimately means nothing in the overall plot. 
He continued with, "I'm not going to do the Venetian blinds, and voiceover, and detectives walking with fedoras in wet streets. I wanted to do the universe of the novel, which is a little gritty, but also strangely magical. It has a very strange, mystical allure— and mythical. I was very attracted to that possibility."
Even without monsters, 'Nightmare Alley' will still be dark
Like its source material and the film before it, Nightmare Alley follows an opportunistic carnie named Stan Carlisle, out to take people's money. Del Toro will still get to play with psychologically dark themes that he is used to using.
Searchlight Pictures released the following when the film was announced in 2020: "In 'Nightmare Alley,' an ambitious young carny (Cooper) with a talent for manipulating people with a few well-chosen words hooks up with a female psychiatrist (Blanchett) who is even more dangerous than he is. The carnival cast includes carnival worker Molly (Mara), head barker Clem (Willem Dafoe), and Ron Perlman as Bruno the Strongman. Richard Jenkins is part of the high society crowd as wealthy industrialist Ezra Grindle."
Perlman worked with del Toro on the Hellboy franchise. Jenkins played the elderly advertising illustrator who served as the heroine's best friend.
RELATED: Bradley Cooper Leads Cast of Guillermo del Toro's Upcoming Movie 'Nightmare Alley'
Source: Read Full Article