Are Tom Holland and Benedict Cumberbatch Friends?
Doctor Strange and Spider-Man don't share many scenes together in the MCU, but Benedict Cumberbatch and Tom Holland make quite the pair when they do press for the Marvel movies. It's hard to say if they're friends in the sense that they hang out together away from Marvel's green screens, but the pair definitely share a bond.
That bond is Cumberbatch playing kind of a guardian angel to Holland, the latter of whom is notorious for dropping spoilers from the movies — unless Cumberbatch is by his side to stop him.
The two will soon share the screen again, although this time in something other than superhero costumes.
Benedict Cumberbatch: Tom Holland's silencer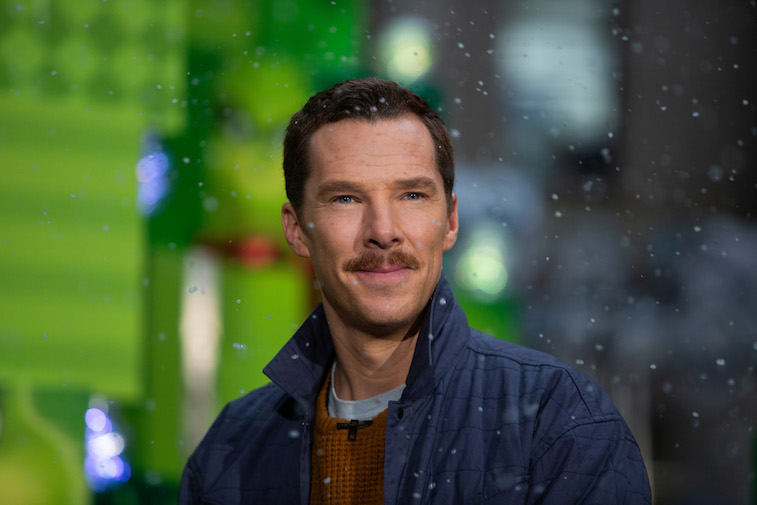 Maybe it's his youthful energy, but the excitable Holland has been known to repeatedly let the cat out of the MCU bag — and we're not talking about Goose from Captain Marvel.
At a press tour for Avengers: Infinity War, an interviewer asked Holland if Spider-Man was going to become a full-fledged Avenger after Endgame. You'll recall that at this point, the last time we had seen Doctor Strange and Spider-Man were both reduced to dust by Thanos' snap. Spider-Man's demise was especially effective, with Holland improvising his now famous "I don't feel so good" line.
So Holland got ready to answer the Spider-Man/Avengers question, and this happened:
"Um, that's a good question. Again-" Holland started before Cumberbatch cut him off.
"I'll answer it," the Doctor Strange star interrupted as Holland started laughing. "He is really, really fun to work with. It's nice to be on set with friends. It's just a gas. It's been a good time."
And this was far from the only instance with these two. Avengers directors Anthony and Joe Russo had a long exchange with Entertainment Tonight's Ash Crossan, quoted in IndieWire, about the doctor putting the proverbial tongue depressor down Holland's throat.
Joe Russo [laughs]: "What are you gonna do? You know. He's the nicest guy in the world, so you can never be punitive towards Tom Holland."
AC: "People made supercuts of it, which was my favorite thing."
JR: "Of everything he spoiled? Was it like 15 minutes long?"
AC: "It was him and Benedict Cumberbatch, and Benedict Cumberbatch just being like [blocking Tom Holland to shut him up.]"
JR: "By the way, Benedict is a great partner for him on the press tour. Because Benedict is actually very good at dancing around spoilers — and monitoring Tom Holland."
Anthony Russo: "That's hard work."
JR: "It is."
We do note that Cumberbatch specifically refers to himself and Holland as friends, so there's the definitive answer.
Cumberbatch and Holland have another movie coming up
It's too early to tell if or when Spider-Man and Doctor Strange will share the screen again. All that is known so far that Spider-Man: Far From Home comes out in July, and Marvel's next phase of movies will be announced after that. It is expected but not confirmed that Doctor Strange will get a sequel sometime in the future.
However, Holland and Cumberbatch will be in a non-MCU film before then called The Current War, a movie that had a hard time getting released. Holland and Cumberbatch shot it more than two years ago, and the movie premiered at the Toronto Film Festival in 2017 to largely negative reviews.
Worse still, it got tied up in the Harvey Weinstein scandal. His company had been working on the movie when dozens of women accused the once-powerful producer of sex crimes, effectively ending his career. This and a number of other movies ended up in limbo.
Now the film has a new distributor and is expected to come out October 11. The movie is about the famed rivalry between Thomas Edison (Cumberbatch) and Nikola Tesla's (Nicholas Hoult) competing electrical systems. Holland plays Samuel Insull, a businessman and president of Commonwealth Edison Co., which found itself caught up in the rivalry.
Source: Read Full Article