Alec & Billy Baldwin Have Thoughts About Ireland's Nude Pic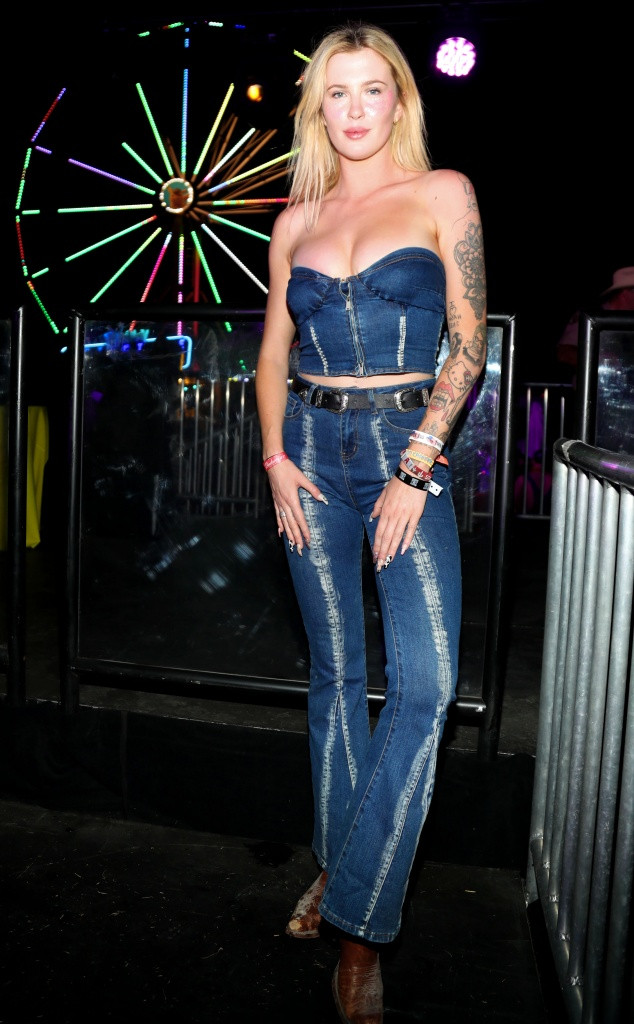 Cassidy Sparrow/Getty Images for LG
Sun's out, buns out!
Ireland Baldwin is enjoying the summer rays from the roof of a New York City rooftop. But, of course, no one wants those pesky tan-lines, so the model decided to strip down to a barely noticeable thong. She ended up capturing the moment on her Instagram, which elicited an awkward response from her dad, Alec Baldwin, and her uncle Billy.
The 30 Rock star deadpanned, "I'm sorry. What?"
Meanwhile, her uncle felt the need to explain why he isn't one of the over 16,000 people who liked the racy pic. "Tough one for Uncle Billy to 'like' #awkward," he commented. Fair enough!
The Baldwin family's candid banter is pretty commonplace on social media. Both Ireland and Alec like to pick fun at one another on Instagram, with Ireland most recently joking about her father's blasé attitude about red carpet attire.
"Thank you for being my amazing father and thank you for letting me wear what I wanted to red carpets. I knew Pam would dig my Limited Too sequin mini blazer," she captioned a photo of herself with her father and Pamela Anderson.
View this post on Instagram
thank you @sixtyhotels for the beautiful stay. I may never be allowed back but it's chill. Also my butt isn't that white. It's the sun. No it's also that white.
A post shared by ireland (@irelandbasingerbaldwin) on
And Alec likes to keep it real with his daughter too, especially when it comes to the more sexy photos. He once commented, "No. Just… no," on one of her racier pics, like any protective dad would.
To see more of Ireland's modeling pics, check out the gallery here!
Don't miss E! News every weeknight at 7, only on E!
Source: Read Full Article