Yinka Ilori's 'Ojukokoro' Collection Is About More Than Just Basketball
When British-Nigerian multidisciplinary artist and designer Yinka Ilori was a child, his parents would often tell him "ojukokoro," which, at its core, means "don't be greedy" in the Yoruba language. "Ojukukoro," also the name of Ilori's debut U.S. collection, combines the words "oju," meaning "eye," and "kokoro," meaning "bug," suggesting that the eye can become like a ravenous bug: a metaphor for the driving force of greed. As a concept, "ojukokoro" prompts us to transform our innate greediness into mindfulness, and to explore a deeper connection to objects, be it our most cherished collectibles or day-to-day essentials: Ilori elected to explore this through the lens of basketball, a sport he finds himself inherently drawn to due to its communal nature. 
Ilori names all of his vibrant designs based on the Yoruba language, which spans water bottles and umbrellas – both available in "orun," the Yoruba word for "sun," and "igi" the Yoruba word for "tree" – "omi" the Yoruba word for "pineapple" cushions and rugs, and many more odds and ends in between. The 36-year-old London artist refuses to design based on trends, but rather by sifting through what he calls his own "personal archive," looking to pivotal objects of his adolescence that he can now better appreciate and reimagine in his adulthood. In Ojukokoro, Ilori brings his captivating colorways and playful, intentional ethos to a range of limited-edition basketball designs and corresponding t-shirts. 
Ilori sat down with Hypebeast to share more about his inspiration behind Ojukokoro, as well as his personal connection to the familial concept. 1 of 3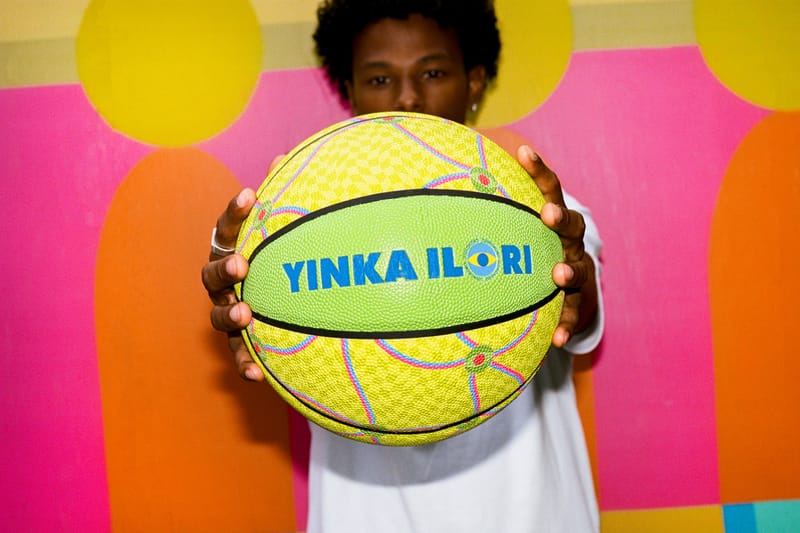 Kane Hulse2 of 3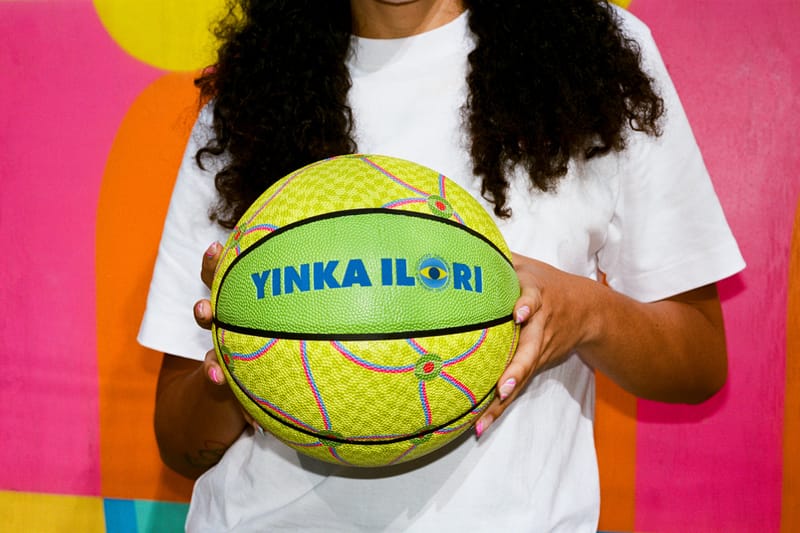 Kane Hulse3 of 3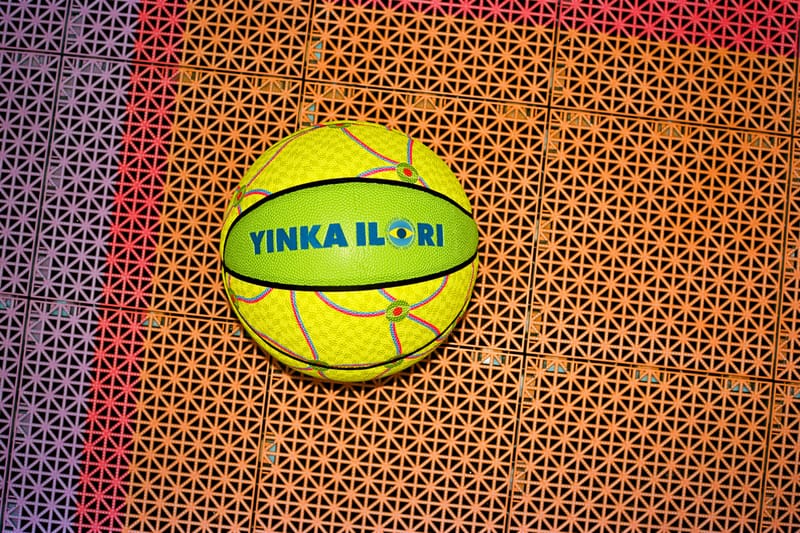 Kane Hulse
---
What is your connection to basketball?
I went to an all-boys school in Archway [an area of north London, England], and I was a football guy. I'd watch and play football, but there was also a huge basketball culture, especially within the Filipino and Black communities. I remember playing basketball quite a lot – especially during my lunch breaks – with friends and family, but what I love most about basketball is the way the sport brings people together. You can play basketball anywhere, in your garden, in a public space, and to me, it's the most inclusive sport in the world.
Why did you settle on this concept for your US debut?
I've launched a few basketballs in the past, but with this one in particular, it's about the narrative. I wanted to convey the idea of community and also celebrate the power of the game itself, which is not about winning, but about togetherness and being a part of something. You can't be greedy in sports. Play is a big part of my work, and for those who don't know much about my work in the U.S., this release is a nice way to introduce them to my storytelling. 
How would you describe your brand ethos to those who aren't as familiar?
At the core, it's about retelling the personal stories that I've experienced from past generations. I consider myself a cultural storyteller who is trying to bring joy into everyday design objects.
How do you infuse your cultural identity into your work?
I spent a lot of time digging through my personal archives and experiences – maybe it's a party I went to, or something traditional my parents wore, or the folklores I was told as a young kid – and trying to make context of it. When you're young, you're exposed to so much, but you can't really make much of it. Now, as an adult, I am trying to reimagine those experiences through my new lens.
Could you say more about what drew you to the Ojukokoro concept?
My parents would always collect objects. They became part of our family almost, like brothers or sisters. In my work, I'm trying to encourage people to keep their objects for a long time. I found myself reflecting on the stories and lessons my parents would express to me, whether it be about love, hope, or greediness and appreciating what you have … so I think Ojukokoro goes back to my family. My parents were immigrants from London, and everything they achieved in their lifetimes has not been through greed, but through hard work. We always want more and we don't always need more.
Why did you choose to enlist Jon Frier to create, specifically, a stop-motion video for the drop?
I love cartoons because they always tell a story, and wanted to look into how cartoons and animation can instill a strong narrative. I knew I wanted something more than just a ball on the screen; I wanted to tell a story that was able to translate through film, but one that also takes you into another world, and talks about how Ojukokoro and community both transcend on the court.
What can we expect from Yinka Ilori Objects down the line?
I want to keep telling stories that are personal to me and my upbringing, specifically through these objects that people may not have a deep personal connection with. I'm trying to make people look at objects more deeply, and consider how they speak to us, work for us, and ultimately are an integral part of our lives. I've been taking my experiences with objects for granted, not seeing how important they are to me as an artist. The aim for me with YIO is to stay personal, and never design based on trends.
---
Yinka Ilori Objects' Ojukokoro drop will be available beginning Monday, October 30 exclusively via YIO's website. The first 200 Ojukokoro bundles sold will include a limited-edition Basketball signed by Yinka Ilori, alongside a Basketball Pump and Tote for £165, approximately $200 USD. Each bundle will be numbered with their issue edition alongside proof of authentication. Ojukokoro t-shirts will be available for £55, approximately $58 USD. 
Source: Read Full Article