Wondershare Filmora Brings Maximalism to Your Fingertips with User-Friendly Effect Packs
In the era of "more is more," Maximalism has become a powerful force in tech, design, and fashion, fueled by a surge of self-expression during the pandemic lockdown. From bold outfits to eye-catching decor, content creators worldwide are embracing this playful aesthetic. Now, Wondershare Filmora brings the Maximalism trend to video and advertising. With its innovative tools and design elements, Filmora empowers users to infuse their content with color and stand out from the crowd.
Wondershare Filmora is a cross-platform editing software that unleashes a technicolor flair to users' video content. Whether you are an educator, social media content creator, or visual storyteller, this AI-powered editing software provides a variety of engaging tools suitable for all skill levels.
Each quarter, Wondershare Filmora releases a new TrendBook filled with exclusive effect packs. The latest version includes six complete Maximalist-themed packs, each offering the potential to create visually striking content.
To help you confidently embark on your editing journey, Wondershare Filmora equips users with over 500 tutorials showcasing how to craft highlights, animate clips, and more. Dive into the captivating world of each Maximalist pack and explore their unique features below.
Brain Waves Bang Pack
The Brain Waves Bang pack is for the thrill-seekers. This pack demonstrates sensory overload in a compelling way with wow-factor animations and graphics that will leave your viewers breathless.
Retro Collage Pack
This pack is for the Y2K lovers. The Retro Collage pack is a playground for chic, nostalgic content with collaging and layering features. With the effect pack's vintage flair, you can stun viewers with a blast from the past.
Sans Typography Pack
Still using Times New Roman for your video copy and text? Give your captions and texts an upgrade by using sharp, ultra-contemporary fonts and bright tones offered in this pack.
Abstract Background
This pack is for those with groovy vibes, with a modern twist. Multi-dimensional, eccentric, and playful, the Abstract Background pack is equipped with deep, rich colors and flamboyant moving backgrounds that seamlessly overlay with text.
Abstract Promo Background
Transform your video's backgrounds with contemporary creative designs. Implement dynamic, moving images bursting with vivid colors and blow your viewers out of the water with futuristic features.
Dynamic Modern Backgrounds Vol. 02
Visual enthusiasts enter the realm of magical, solid-color geometric shapes. This pack includes eleven background effects, all highlighted with high-contrast hues, bringing a clean and passionate aesthetic to your videos.
MAXIMIZE YOUR CREATIVITY AND WIN USD $1000!
In addition to extraordinary Maximalist effects packs, Wondershare presents the "Project Go Viral" campaign where creators can enter by posting videos on social media with #FilmoraVidCon and tag @Filmora_editor to win the exclusive "Go Viral Kit." This kit includes a $1,000 gear fund and unlimited access to Filmora video effects. Check out Filmora's Facebook, Twitter, Instagram, and YouTube for product updates, campaigns, and tutorials!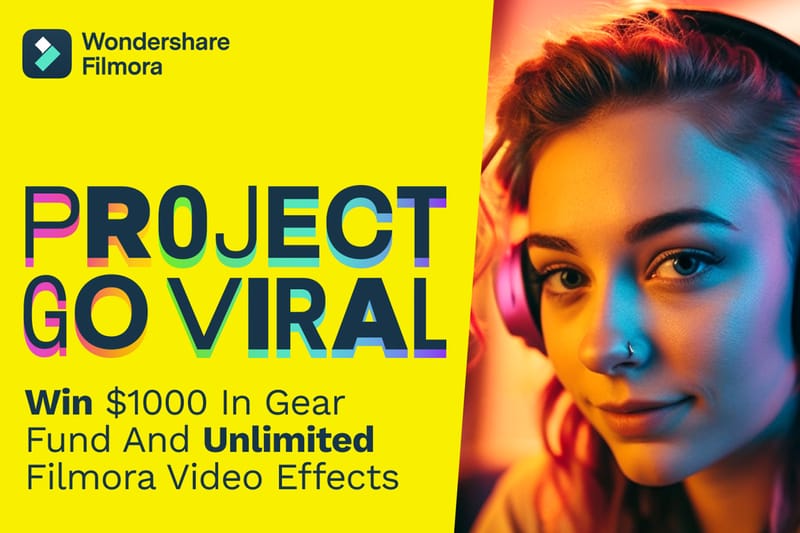 Wondershare Filmora is compatible with Windows PC, Mac, Android Phone, iPhone, iPad, and Android Tablet. With prices starting at USD $49.99 per year, you can unlock the full potential of your creativity. As a bonus, the Abstract Promo Background, Dynamic Modern Backgrounds Vol. 02, and Abstract Background Maximalist packs are available for free download. Experience the latest version of Filmora 12 software by visiting filmora.wondershare.com.
Source: Read Full Article