US Authorities Are Investigating After A Girl Said She Was Sexually Assaulted By A Border Agent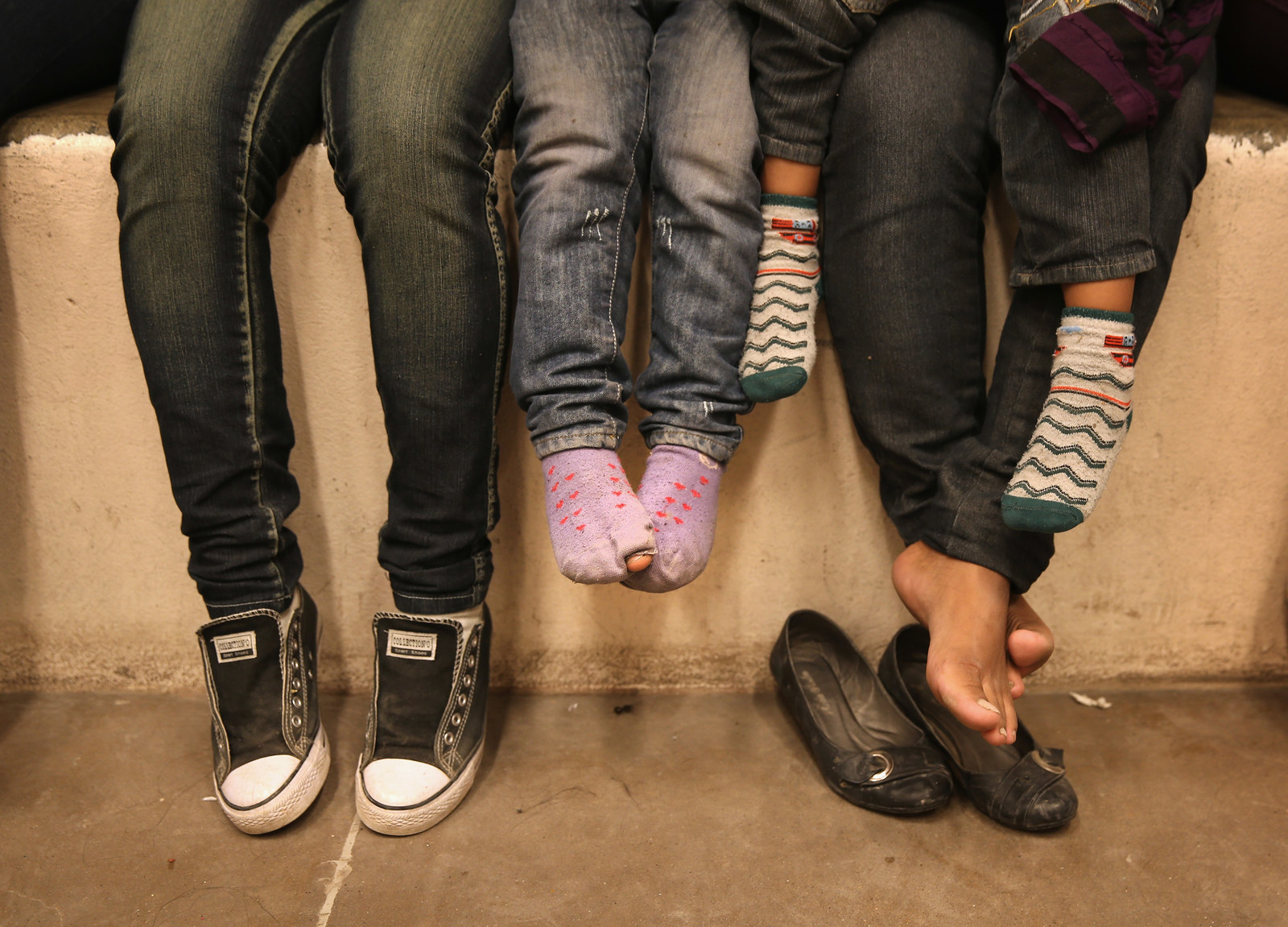 US immigration authorities said Tuesday they are investigating a report of a border agent in Arizona sexually assaulting a 15-year-old immigrant girl.
The Honduran girl said a large, bearded officer put his hands inside her bra, pulled down her underwear and groped her in front of other immigrants and officers during what was supposed to be a routine pat down, NBC News first reported.
"Minor reports officer asked her to lift her shirt up to bra line and then he put his hands inside her bra and touched her breast," according to an incident report compiled by government case managers. "Minor reported she felt embarrassed as the office[r] was speaking in English to other officers and laughing."
The officer then allegedly pulled down her pants and touched her waist and pulled at her underwear. The girl said the officer then asked her to spread her legs and arms and "patted her down in a way that made her feel uncomfortable as she felt he groped her body, her breast and private parts as well."
A US Customs and Border Protection spokesperson said the allegation of sexual assault is under investigation by the Department of Homeland Security's Office of Inspector General.
"The allegations do not align with common practice at our facilities and will be fully investigated," CBP said in a statement to BuzzFeed News.
The report comes from nearly 30 accounts compiled between April 10 and June 12 in thew by case managers for the Department of Health and Human Services, which takes immigrant children from CBP custody and into their own facilities.
Children held by CBP in the Yuma Sector also reported being denied phone calls, showers, or anything to sleep on which resulted in some sleeping on concrete or outside with only a Mylar blanket to shield them from the cold. Other children complained about going to sleep hungry or having their sleeping mats taken away when they complained about the food and water.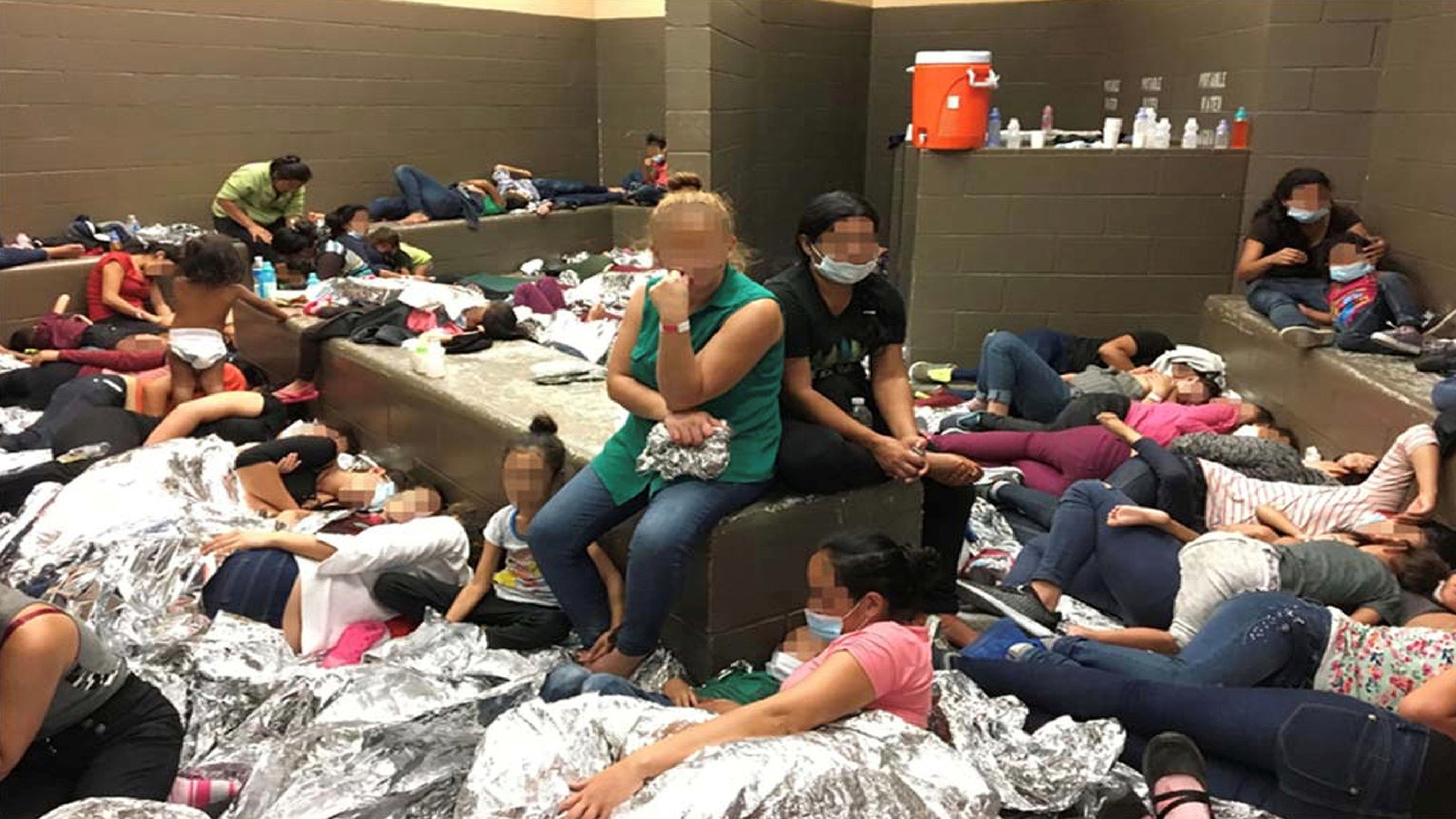 An overcrowded area holding families at a Border Patrol station in Weslaco, Texas.
The poor conditions reported in the Yuma sector have been ongoing, though much of the focus has been in Texas following reports of children held inside a crowded and dirty Border Patrol station in Clint, Texas.
The children were removed after attorneys who visited the Clint, Texas, facility last week described children caring for infants and toddlers, a lack of access to soap and toothbrushes, and inadequate food, water, and sanitation. The attorneys said 15 children were sick with the flu and another 10 were in quarantine.
Conditions inside Clint and reports of similar conditions in the El Paso, Texas area resulted in a congressional delegation visiting Border Patrol facilities. Lawmakers emerged with stories of separated families, a lack of access to water, and agents telling immigrants to drink from toilets.
Rep. Alexandria Ocasio-Cortez of New York, who toured the facilities in El Paso and Clint, Texas, said there was no running water on a sink above a toilet bowl for detained immigrants and that women were told by agents they should drink out of the toilet.
The Department of Homeland Security's Office of Inspector General said in a report last week that several border facilities in the Rio Grande Valley were overcrowded and described the conditions inside as "dangerous," with some adults held in standing room-only conditions for a week. There was little access to hot showers or hot food for families and children in some facilities, the report said.
The conditions inside the facilities have been troubling in the past, according to advocates and lawyers. However, they've deteriorated after a surge of immigrants were apprehended at the US–Mexico border this year. Reports of immigrants being held under bridges or forced to sleep outside on the ground for days have plagued Customs and Border Protection officials.
On Tuesday, DHS said it saw a 28% decrease in apprehensions in June compared to May across all demographics.
CBP has said its agents are overwhelmed with the large number of families and children they have to hold in facilities designed to detain single men from Mexico they could deport in hours.
President Donald Trump last week defended the conditions at detention facilities, saying that many of the immigrants held in overcrowded cells "are living far better now than where they came from, and in far safer conditions."
More on this
Trump Defended Conditions Inside Border Facilities And Said Immigrants Are "Living Far Better" Than At HomeAdolfo Flores · July 3, 2019
Nurses Say Border Patrol Is Delaying Treatment To Sick Immigrant Kids, With Dire ConsequencesAdolfo Flores · July 2, 2019
These Pictures Show The "Dangerous" Overcrowding At Border Patrol FacilitiesHamed Aleaziz · July 2, 2019
Women Held In Border Patrol Custody Say They Were Told To Drink Water From ToiletsAdolfo Flores · July 2, 2019
A Doctor Found Malnourished And Sick Babies In Border Patrol Custody That She Compared To "Torture Facilities"Adolfo Flores · June 27, 2019
Immigration
Adolfo Flores is a reporter for BuzzFeed News and is based in Los Angeles.

Contact Adolfo Flores at [email protected].

Got a confidential tip? Submit it here.
Source: Read Full Article