These Pictures Show The Impact Of The Black Panthers On America

Love photography as much as we do? Sign up for the BuzzFeed News newsletter JPG for behind-the-scenes exclusives from renowned photographers and our hard-hitting photo stories.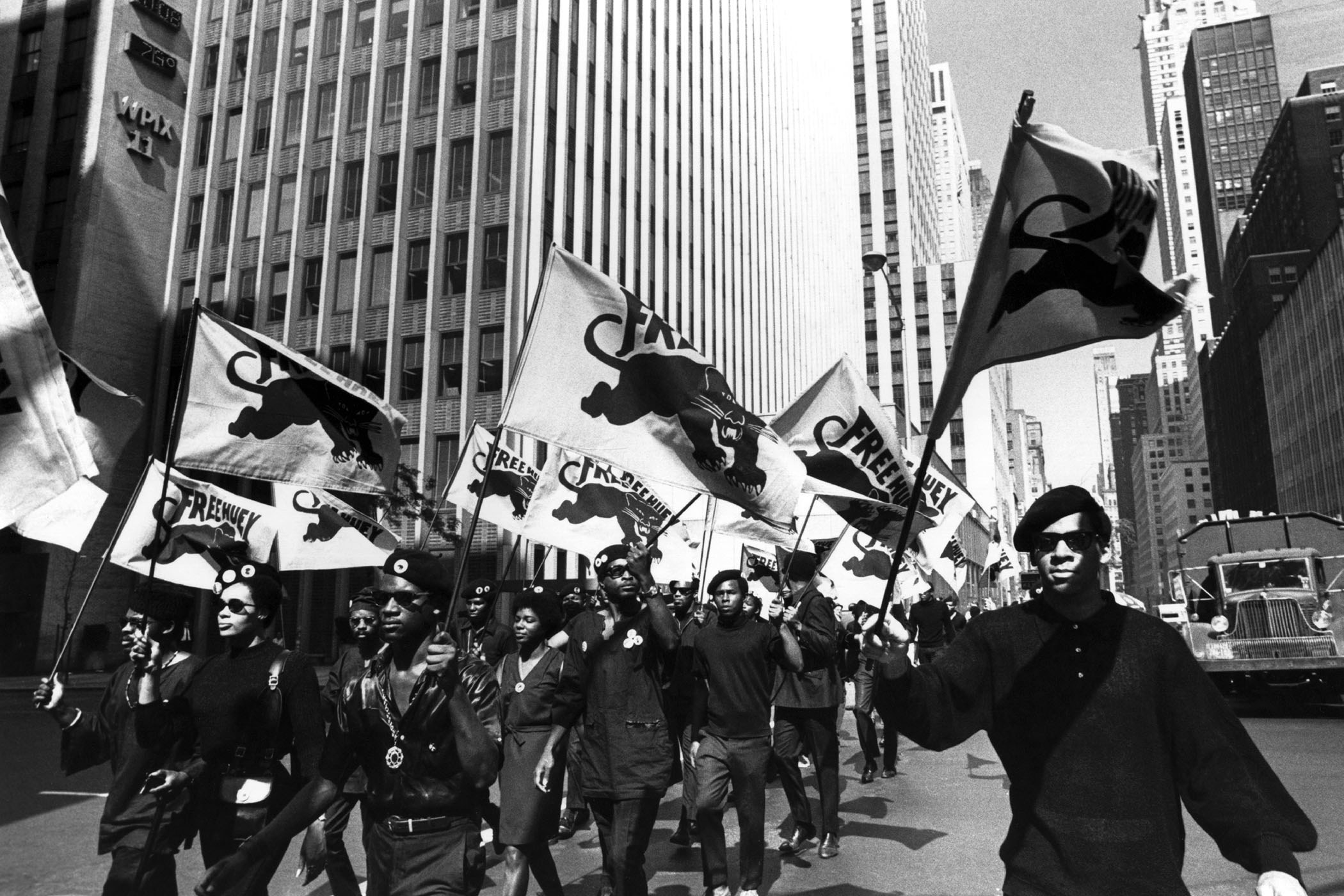 The Black Panthers march to protest the trial of cofounder Huey P. Newton in Oakland, July 22, 1968.
In the mid-1960s, the United States was aflame with racial tensions. While the Civil Rights Act of 1964 had outlawed segregation, racial violence and bigotry were still common throughout the country — often committed by white police officers assigned to protect black neighborhoods. In an effort to protect their own communities from racism and police brutality, two college students in Oakland, Huey P. Newton and Bobby Seale, formed the Black Panther Party for Self-Defense in 1966.
Later renamed the Black Panther Party, it adopted a 10-point program that outlined its agenda. Central to its beliefs was the idea that American capitalism was fundamentally oppressive in its economic exploitation of black people and that by adopting socialist values, America could mend its racial inequalities. The right to bear arms was also seen as essential for black people's freedom and their ability to police the police. On May 2, 1967, when a new California bill threatened to limit their right to carry, a group of Black Panthers, led by Bobby Seale, stormed the state capitol with their weapons in a dramatic display of their Second Amendment rights.
In the years that followed, the Black Panthers established chapters across the country with its members totaling in the thousands. They held community drives, which offered free clothes, education, food, and medical care for those in need, regardless of color — but by the end of the decade, their controversial use of guerrilla tactics to disrupt the status quo had garnered the attention of the FBI, which labeled the group as a terrorist organization that sought to overthrow the US government. Violent confrontations with the police left several prominent party leaders dead or in jail. By the end of the 1970s, much of the Black Panther Party had dissolved.
These pictures show the impact of the Black Panthers on America in the 1960s and '70s.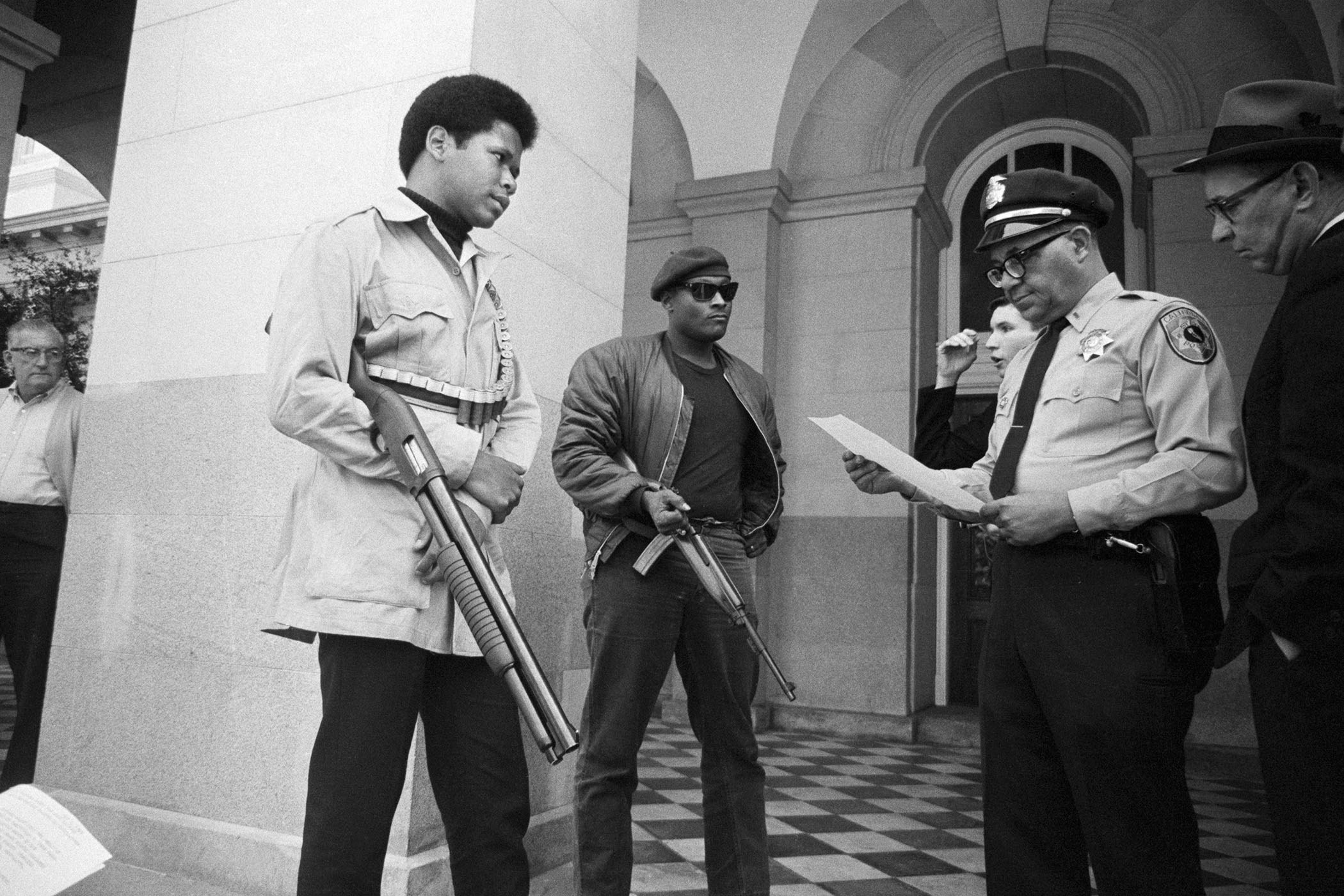 Two members of the Black Panther Party are met on the steps of the California State Capitol in Sacramento, May 2, 1967, by Police Lt. Ernest Holloway, who informs them they will be allowed to keep their weapons as long as they cause no trouble and do not disturb the peace. Earlier, several members had invaded the California State Assembly chambers and had their guns taken away.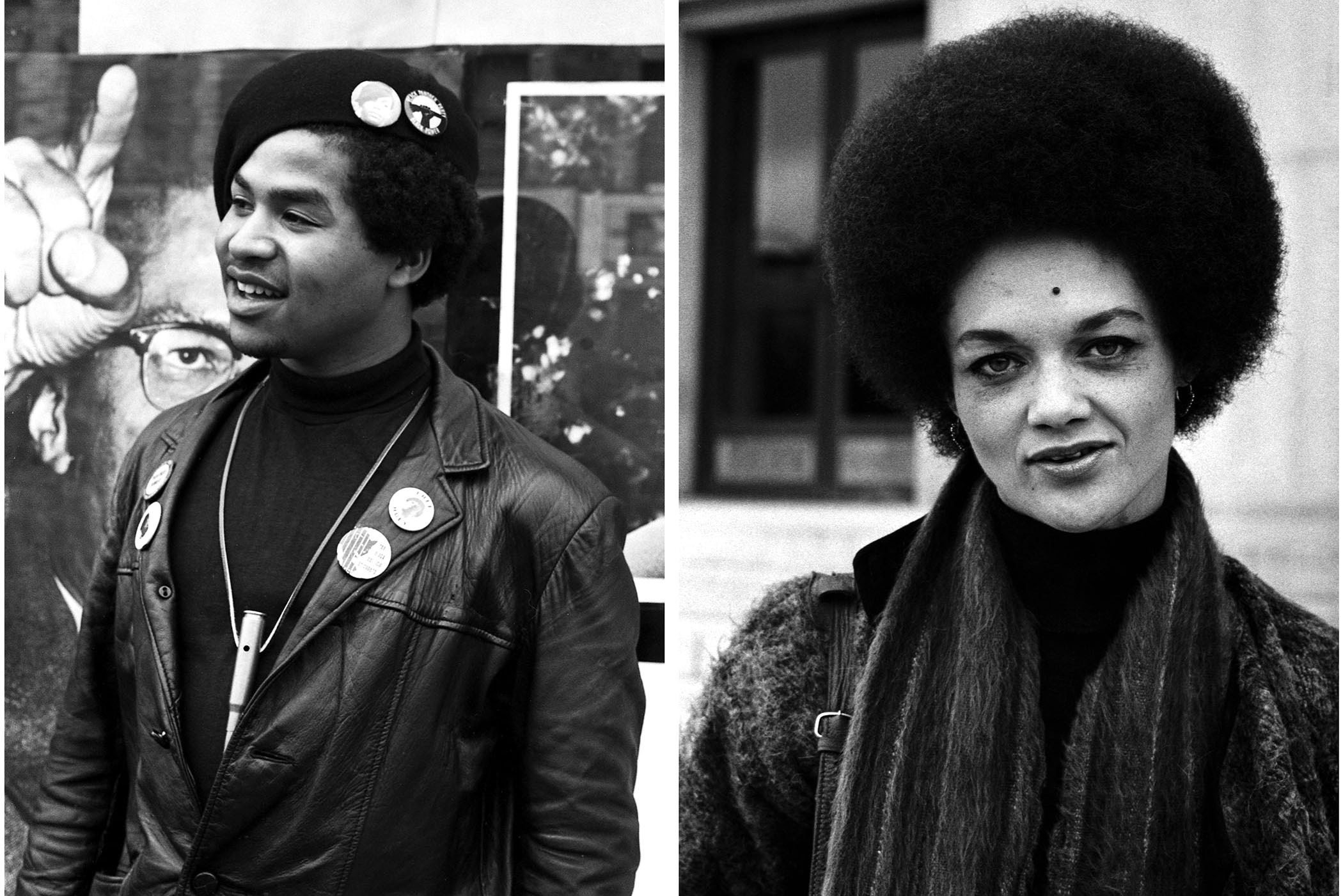 Left: Jordan Ford, the Black Panther Party minister of defense, in front of the group's office in Brooklyn, 1968. Right: Black Panther Kathleen Cleaver in front of an Oakland courthouse during the trial of her husband, Eldridge Cleaver, circa 1968.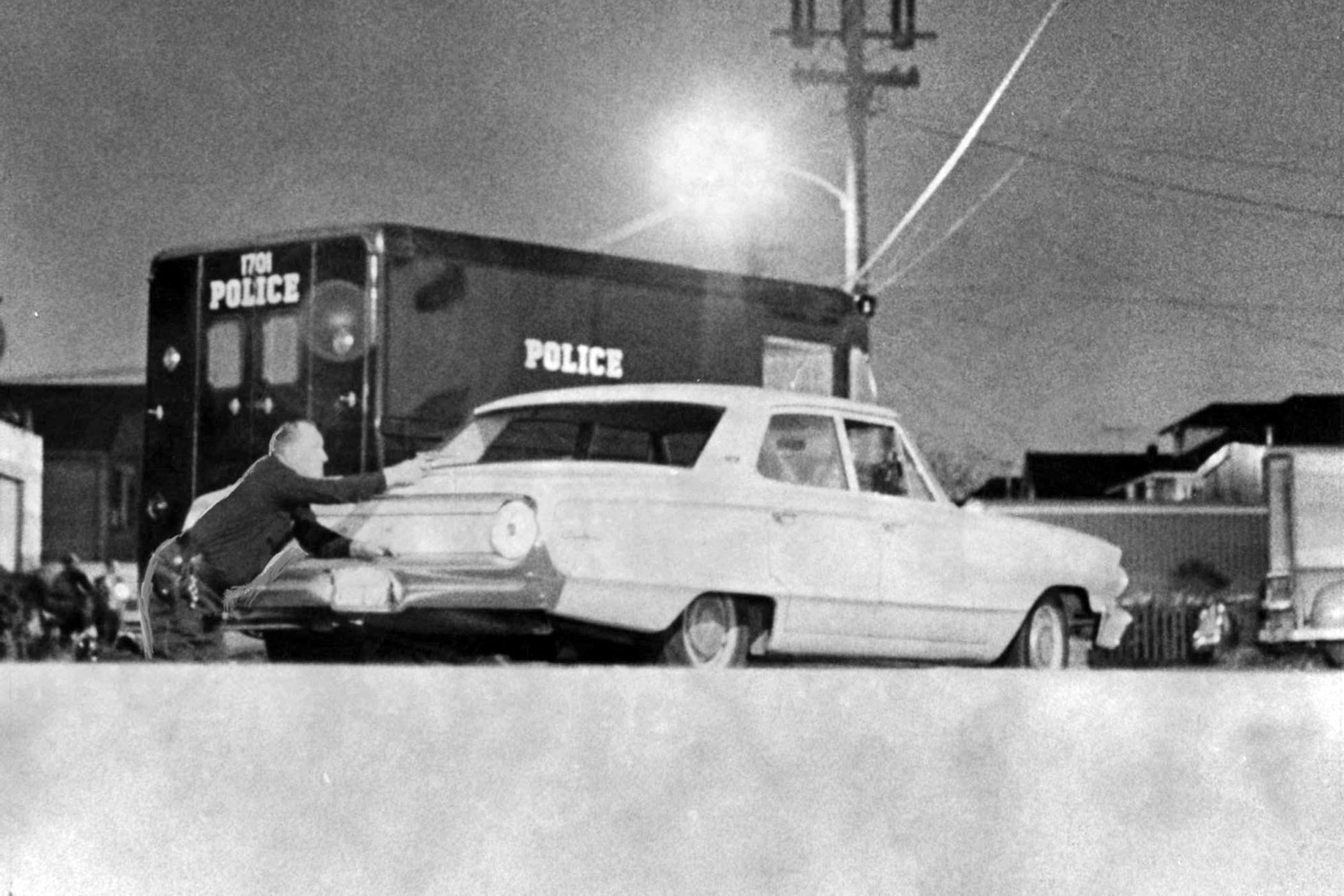 An Oakland police officer fires from behind a patrol car during a shootout with members of the Black Panthers, April 6, 1968.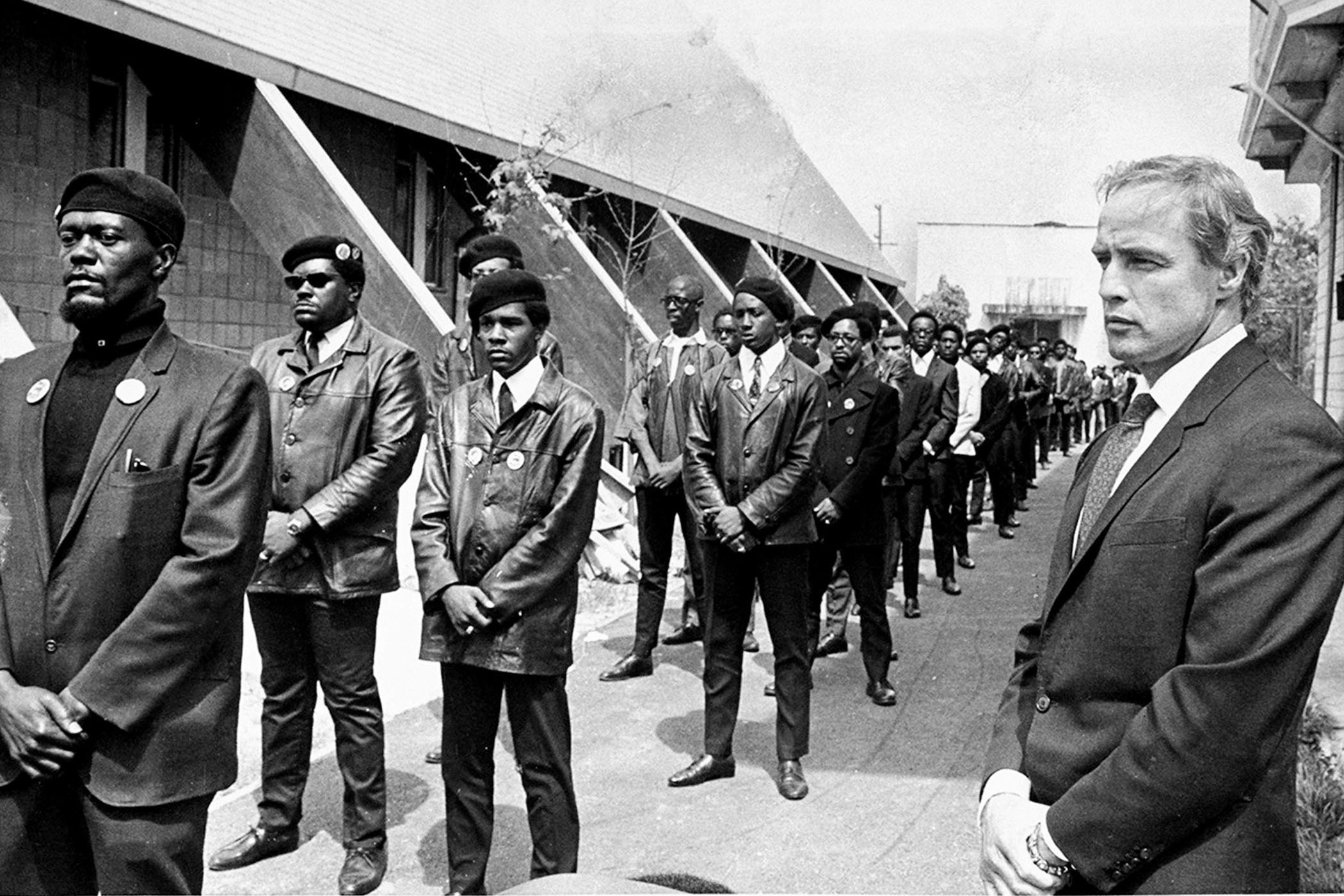 Marlon Brando (right) attends a Black Panther rally held as a memorial for Bobby Hutton, a young Panther killed by police, May 12, 1968.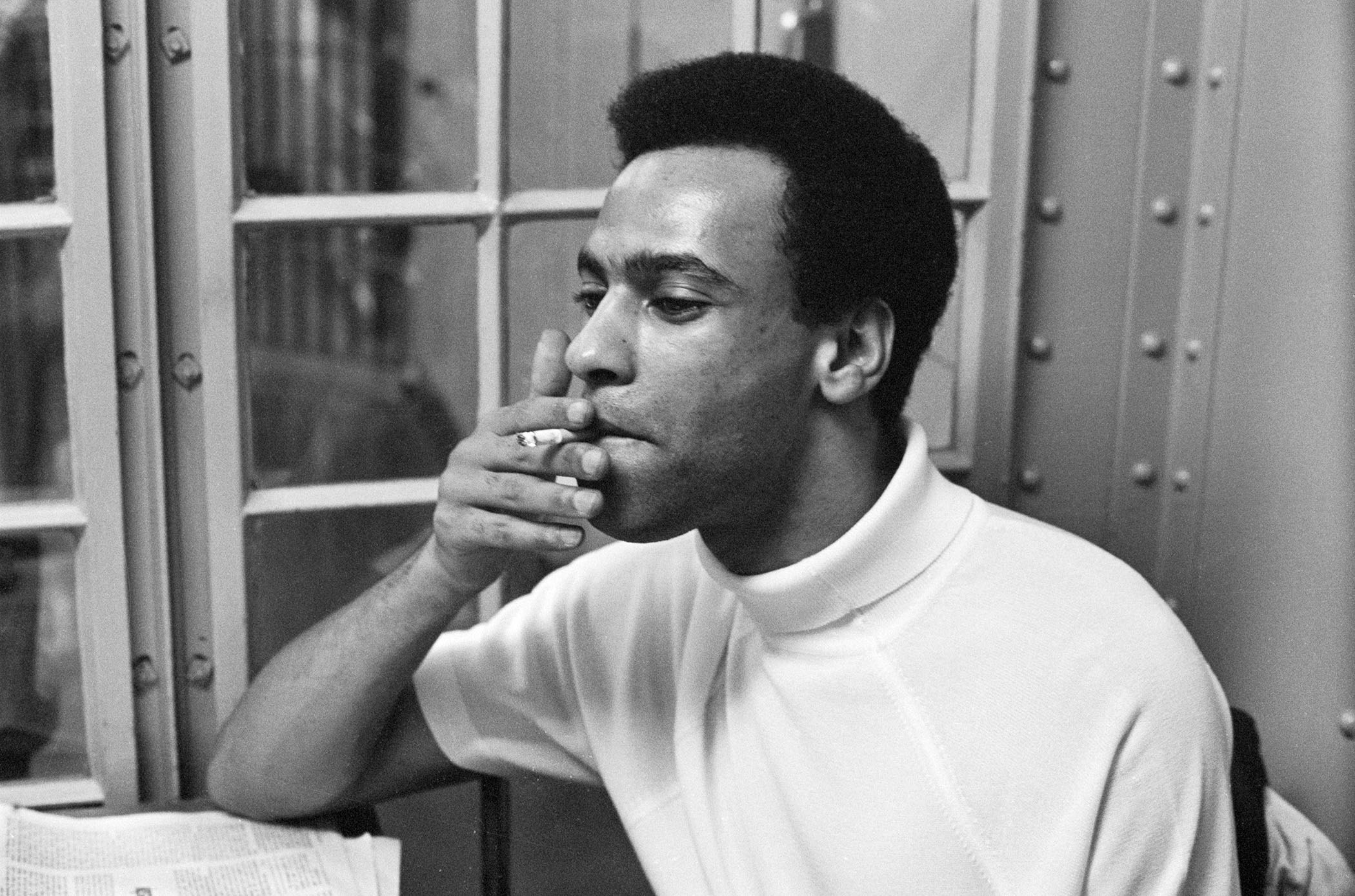 Huey Newton puffs on a cigarette in a holding cell while a jury deliberates his fate, Sept. 5. 1968. Newton was charged with the fatal shooting of Oakland police officer John Frey and wounding another officer.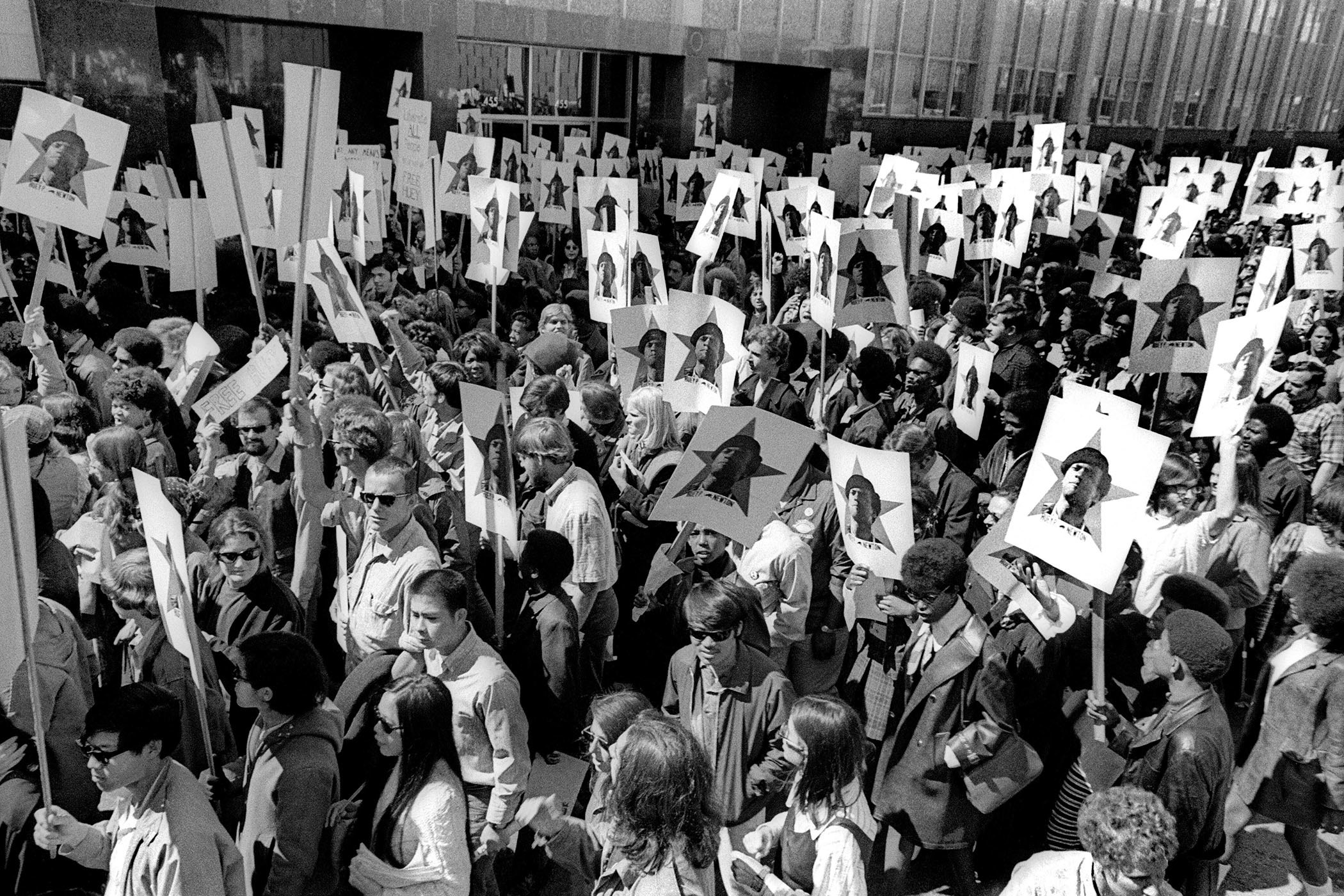 A large group in San Francisco shows its support for the Black Panthers while holding signs of Huey Newton's face, May 1, 1969.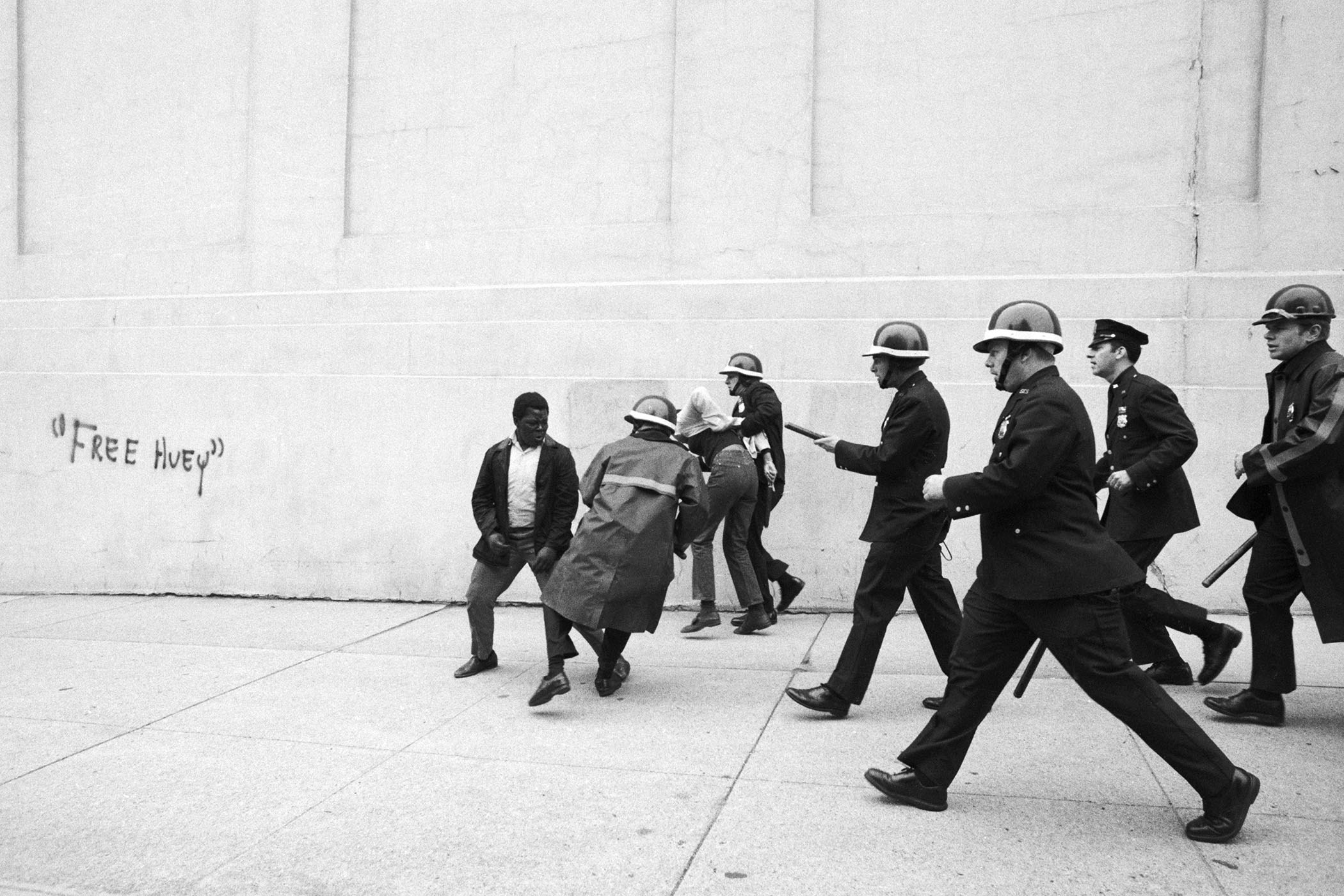 New York police officers confront protesters at the City College of New York, May 8, 1969. Graffiti on a campus wall reads "Free Huey."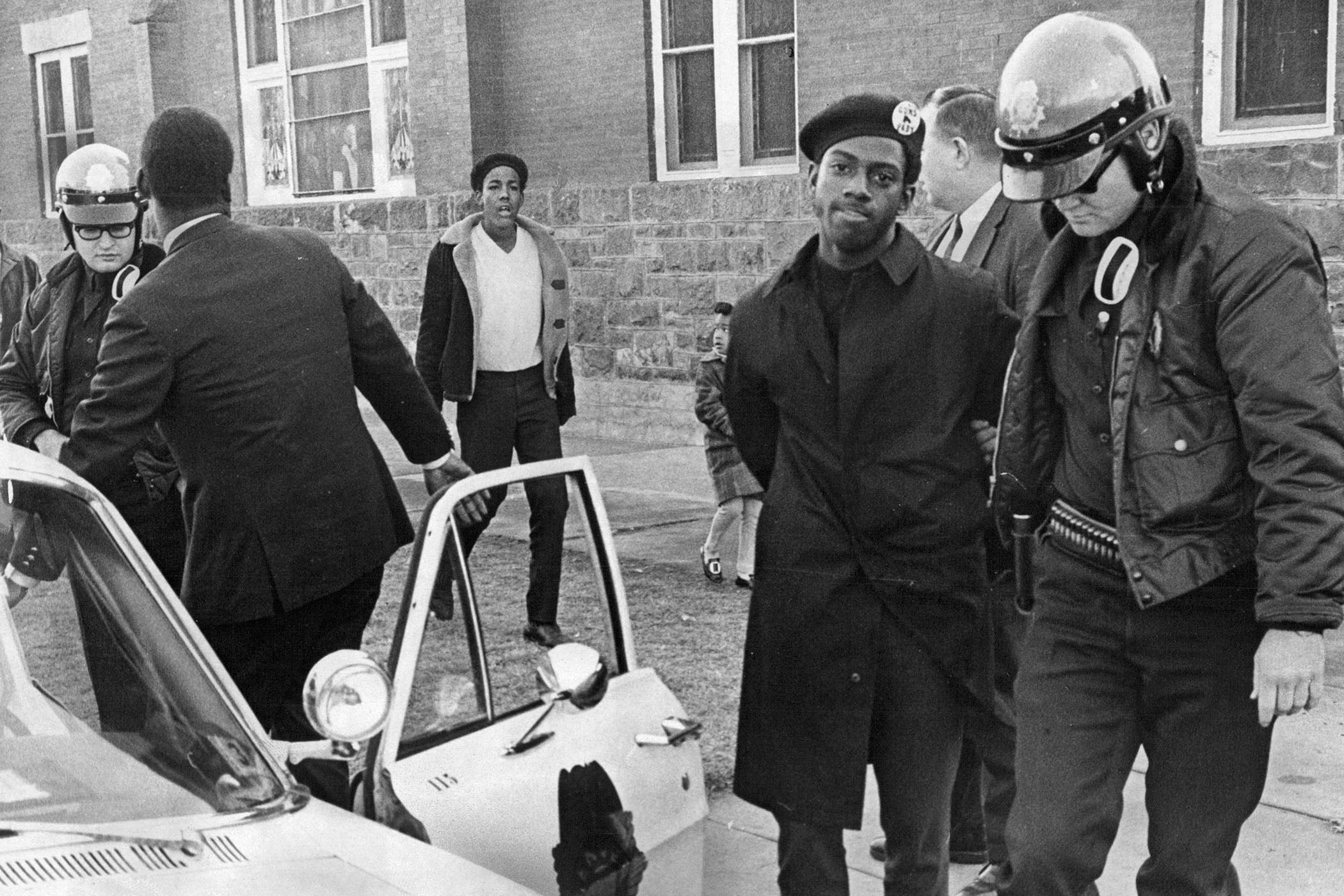 Black Panther member Chauncey Booker (right), 19, is led to a police car after being arrested on charges of loitering, Jan. 16, 1969.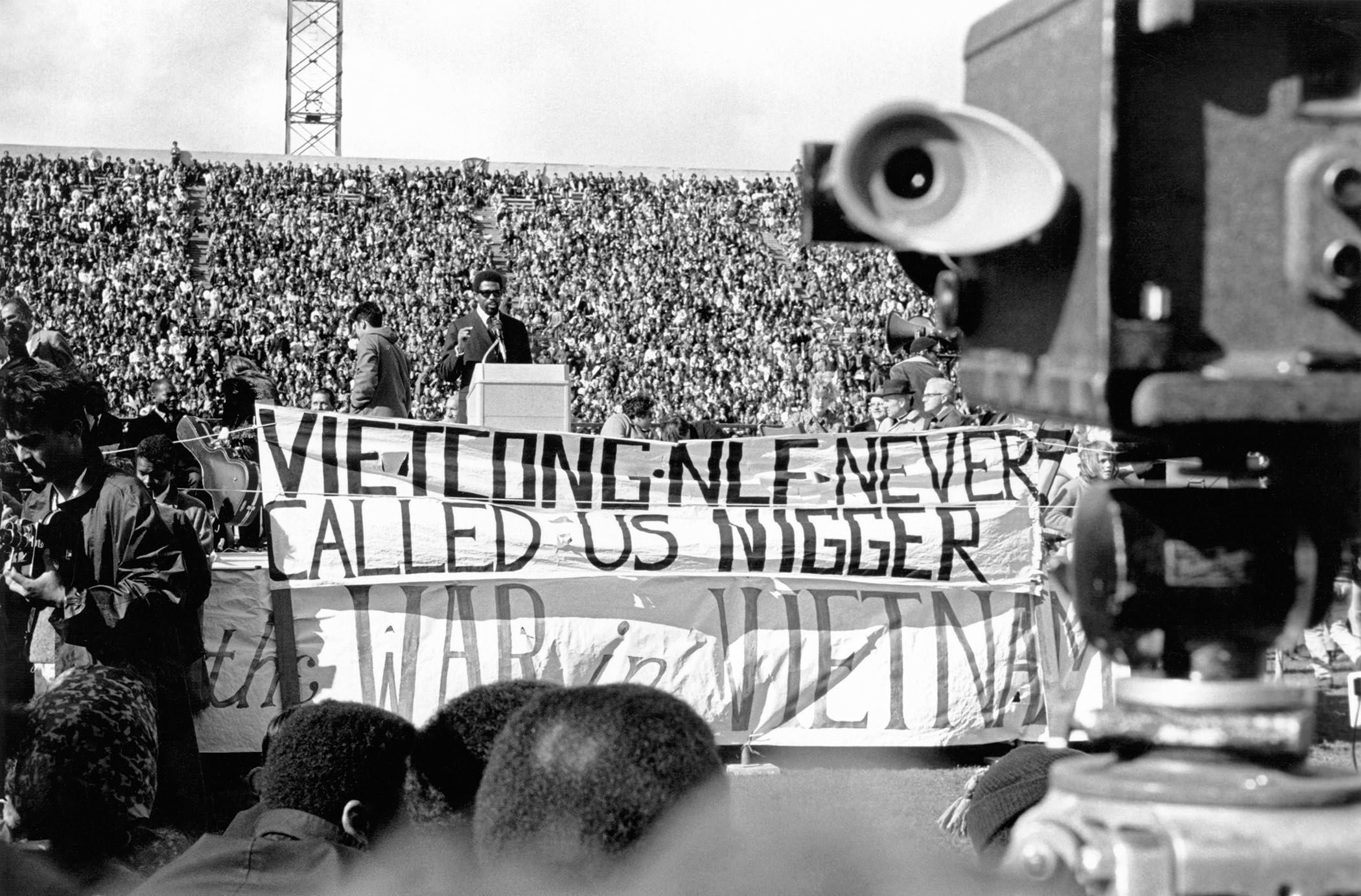 A Black Panther speaks at an anti–Vietnam War rally in San Francisco, circa 1970.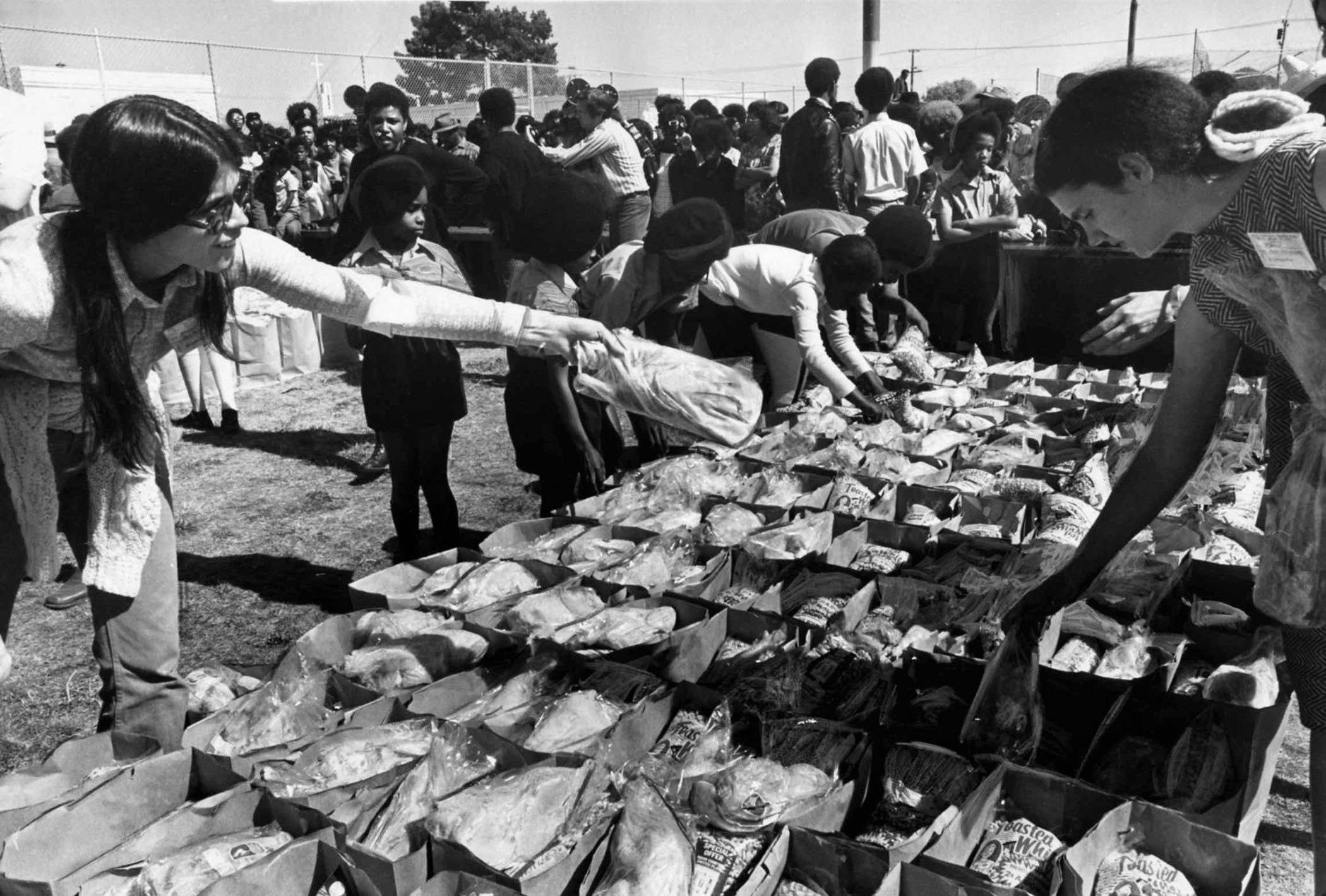 More than a thousand bags of groceries are distributed by the Black Panther Party at the Black Community Survival Meet in Oakland, March 30, 1972.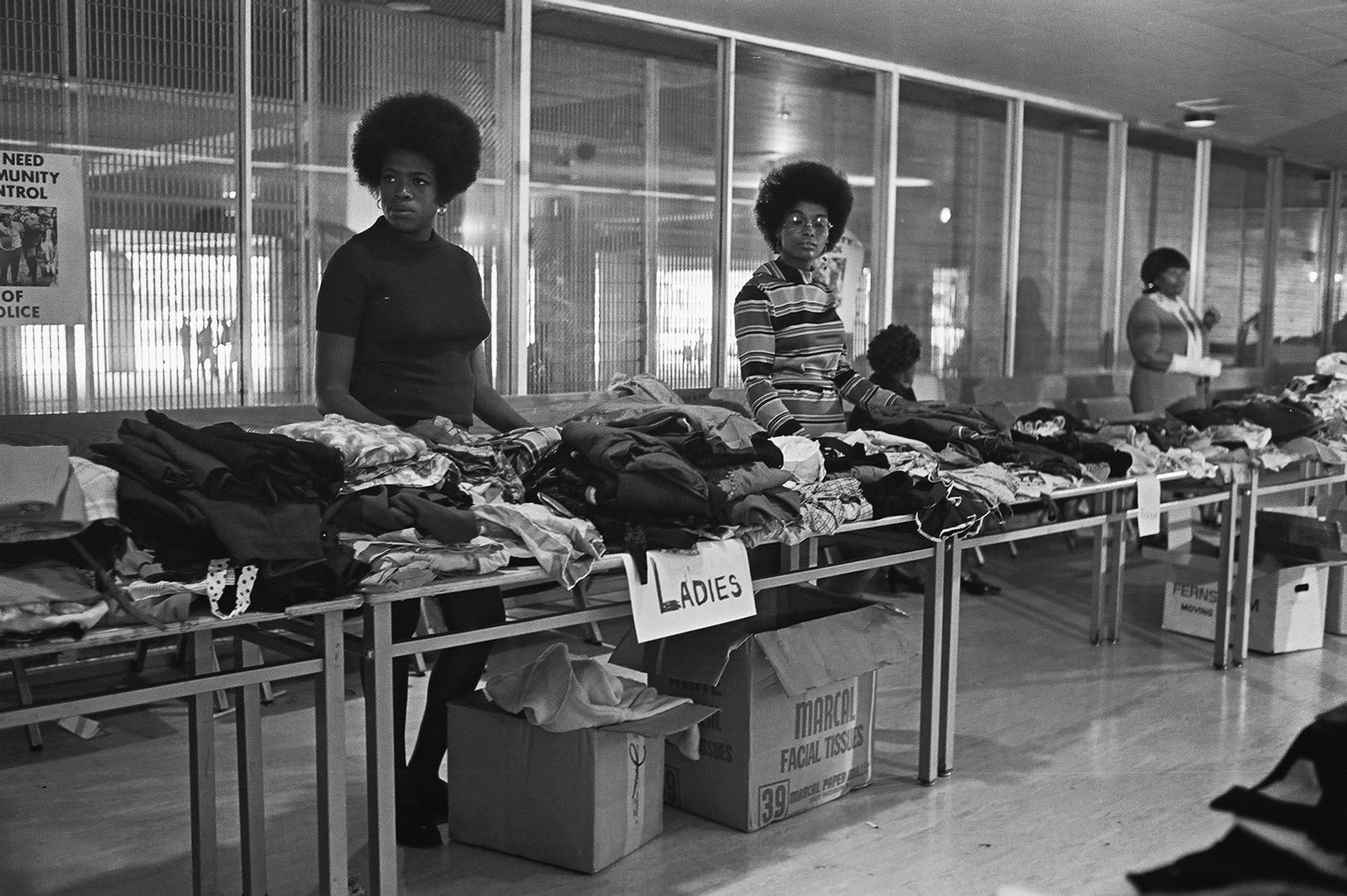 Members of the Black Panther Party stand behind tables ready to distribute free clothing in New Haven, Connecticut, Sept. 28, 1969.
A teacher leads his students with the black power salute at a Black Panther Liberation School, Dec. 20, 1969.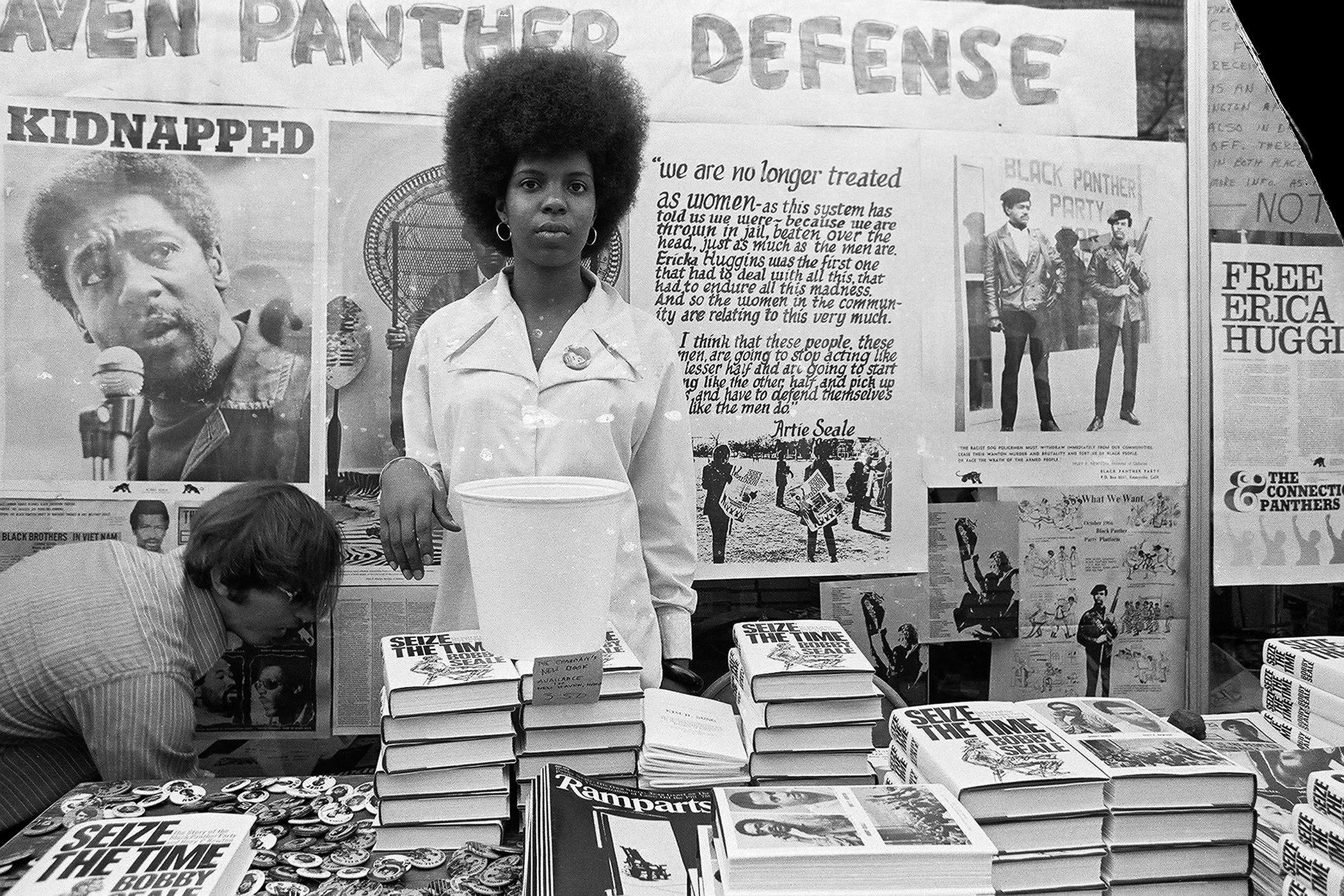 A woman stands at a table at the Black Panther Party headquarters in New Haven, Connecticut, selling copies of Ramparts magazine and Bobby Seale's book Seize the Time, 1970.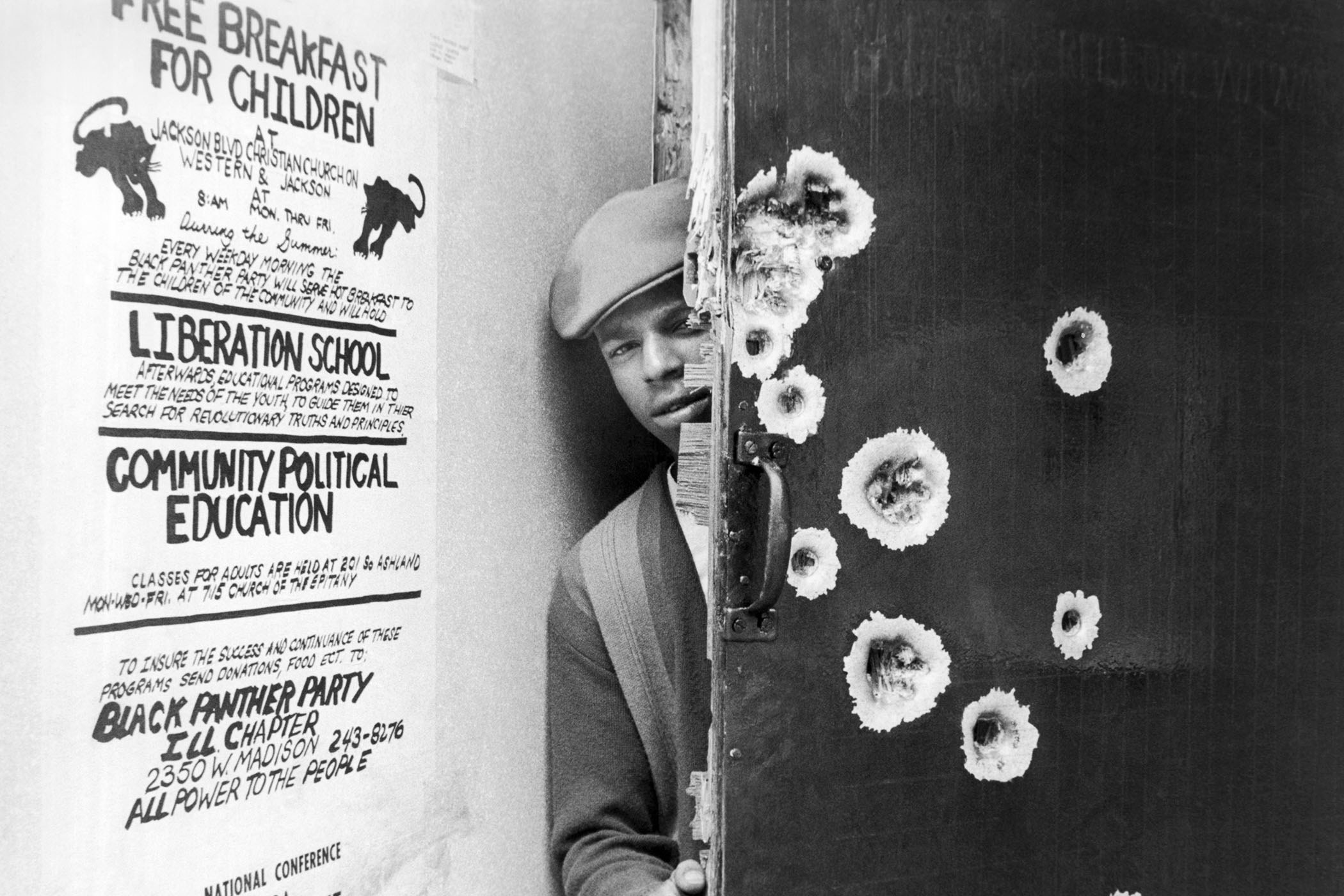 A Black Panther member at the door of their Chicago headquarters after a police raid in October 1969.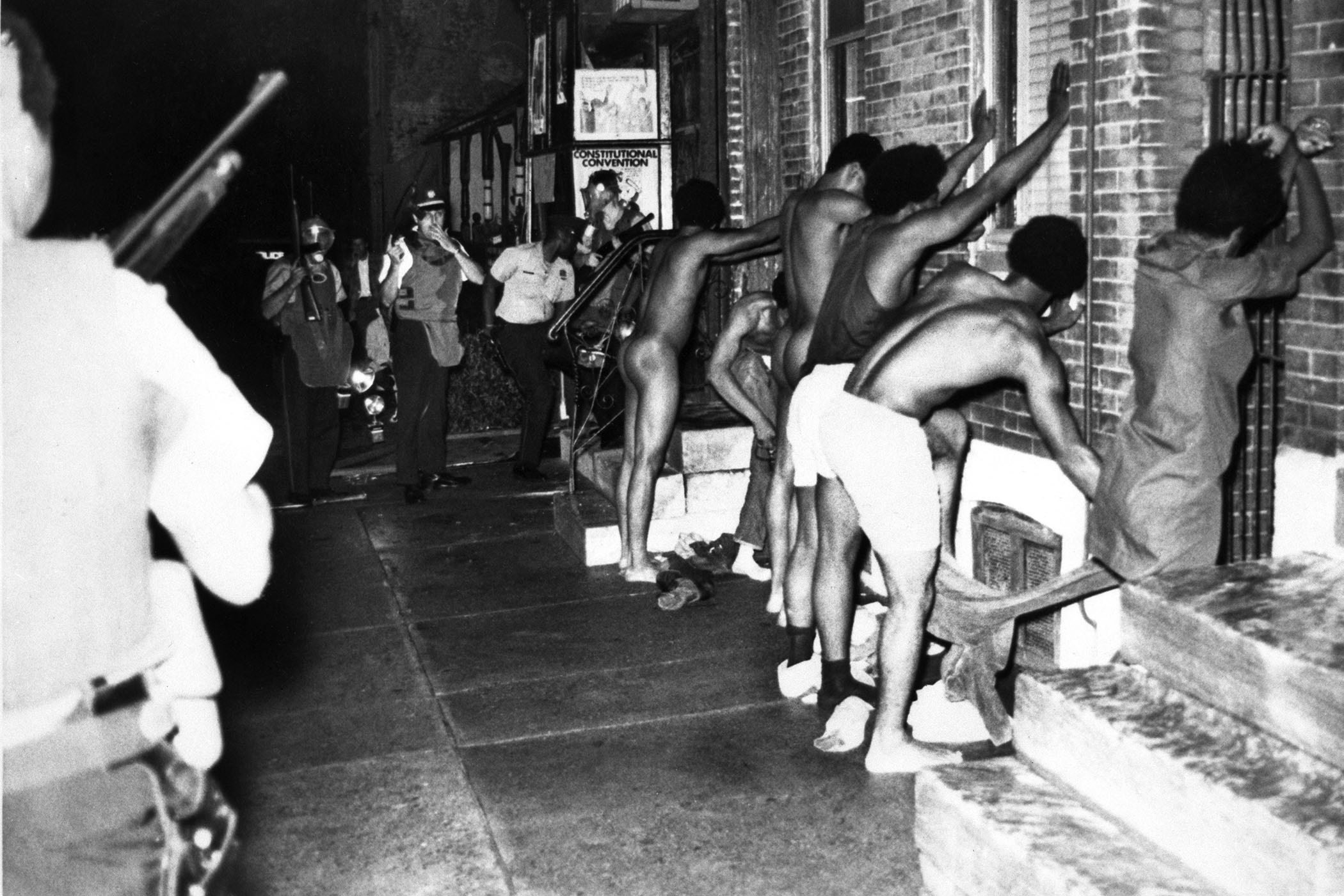 Black Panther Party members in Philadelphia are forced by police officers to stand against a building and strip for a weapons check, Aug. 31, 1970. The action was taken after three officers were wounded in an exchange of gunfire during an early morning raid on the party's headquarters.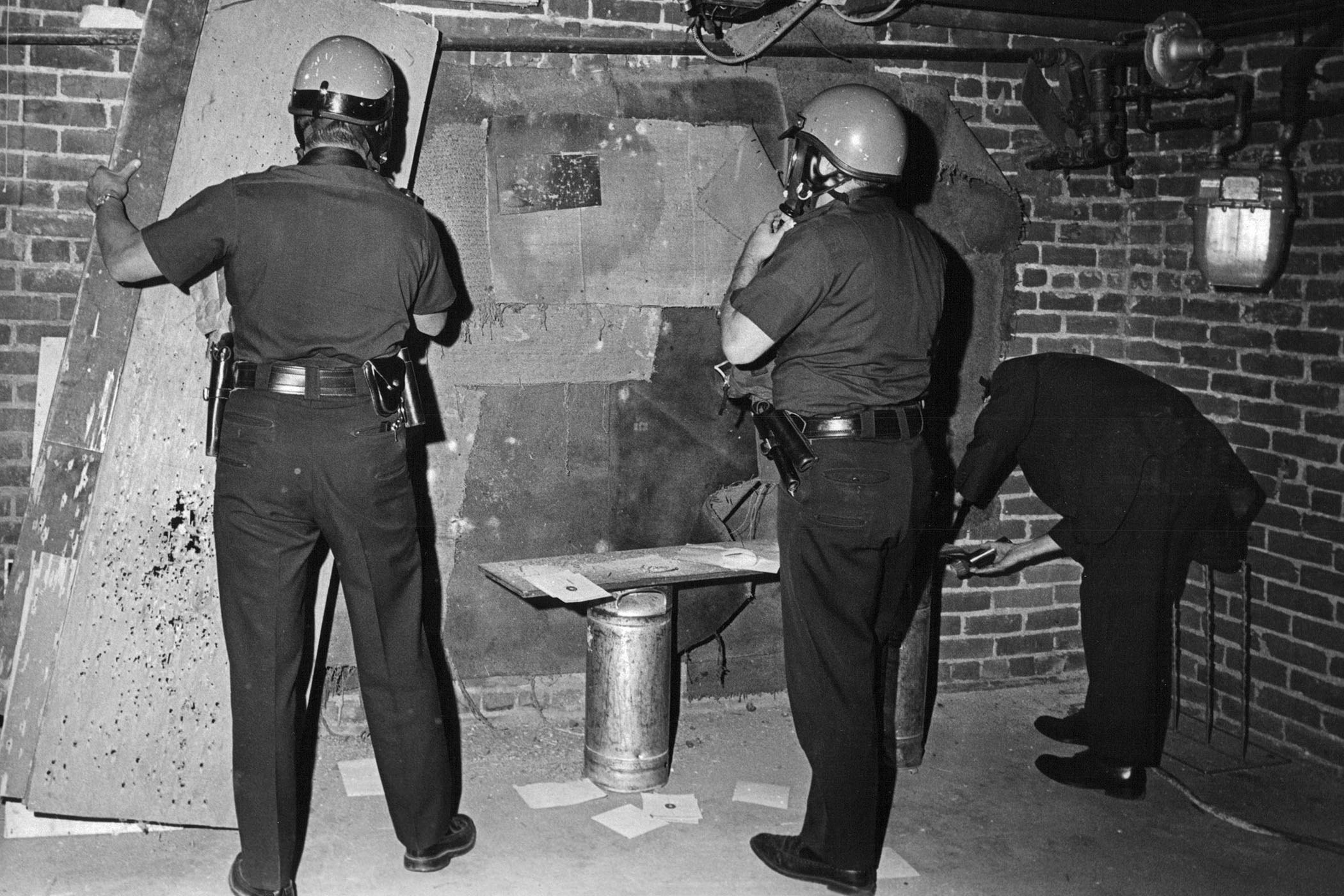 Police inspect a makeshift gun range during a raid of the Black Panthers' Denver headquarters, Jun. 5, 1969.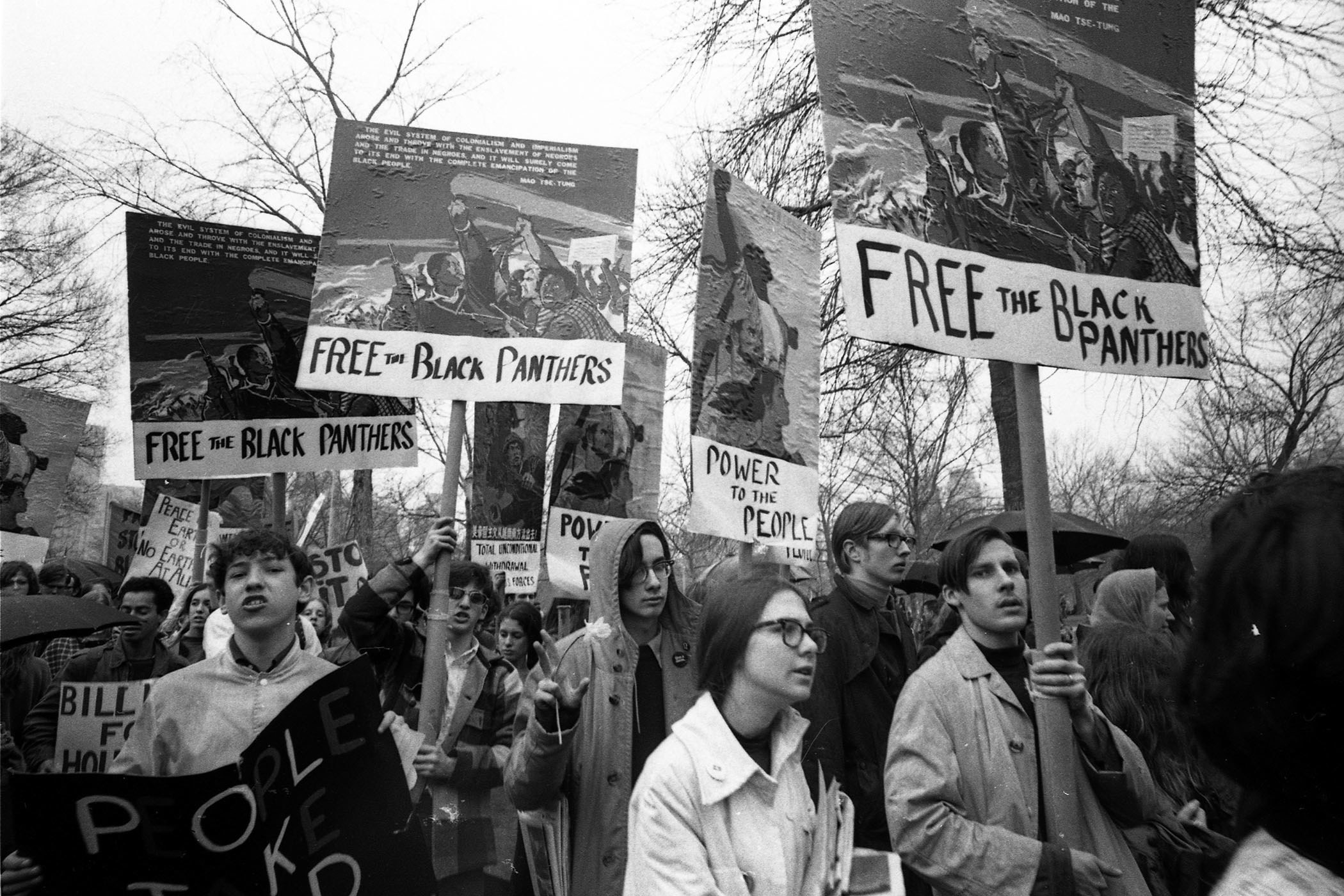 Demonstrators march in support of jailed Black Panthers leaders in New York City, 1969.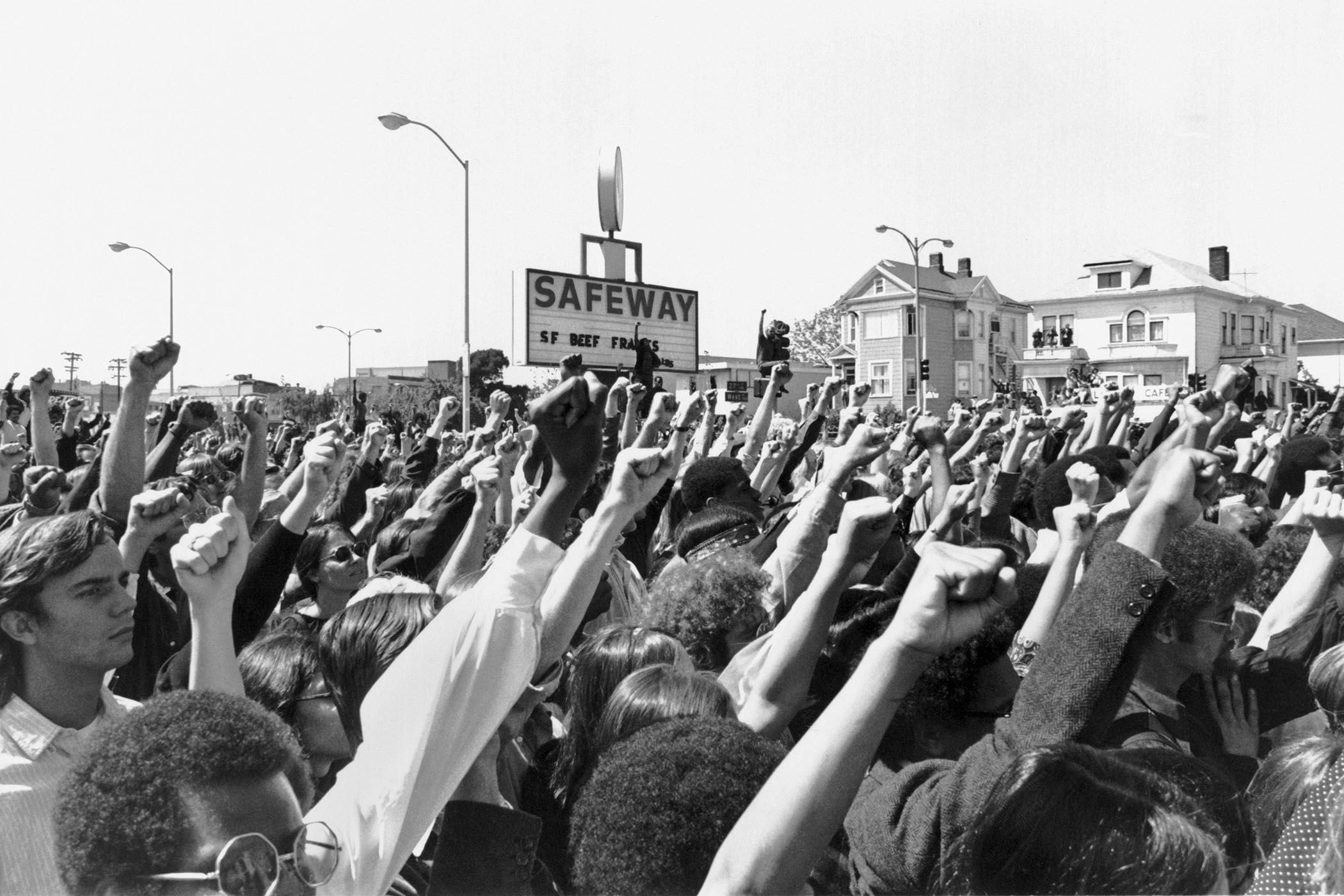 A Black Panther rally against Safeway is held in solidarity with United Farm Workers in Oakland, circa 1969.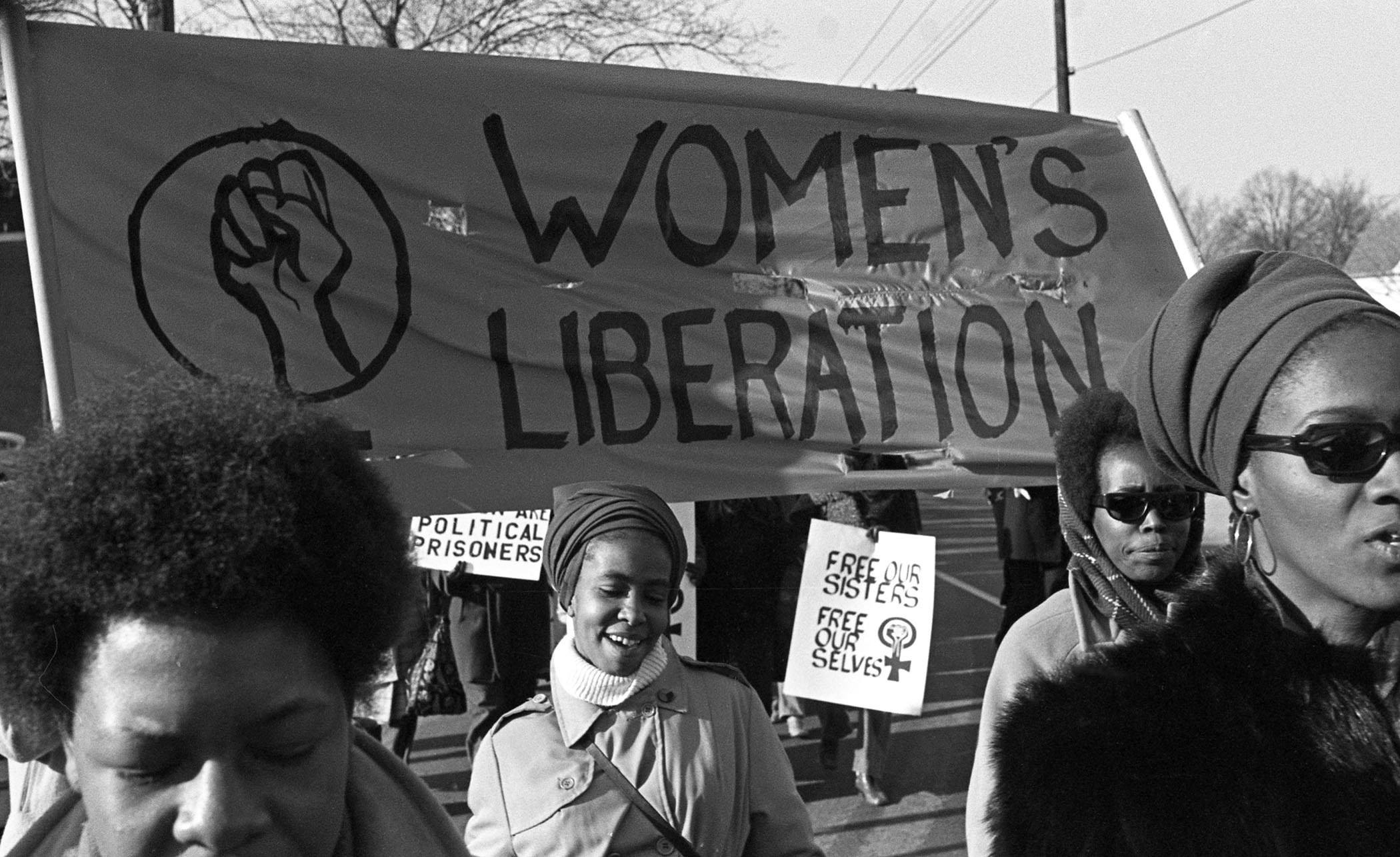 A group of women, under a "Women's Liberation" banner, march in support of the Black Panther Party in New Haven, Connecticut, November 1969.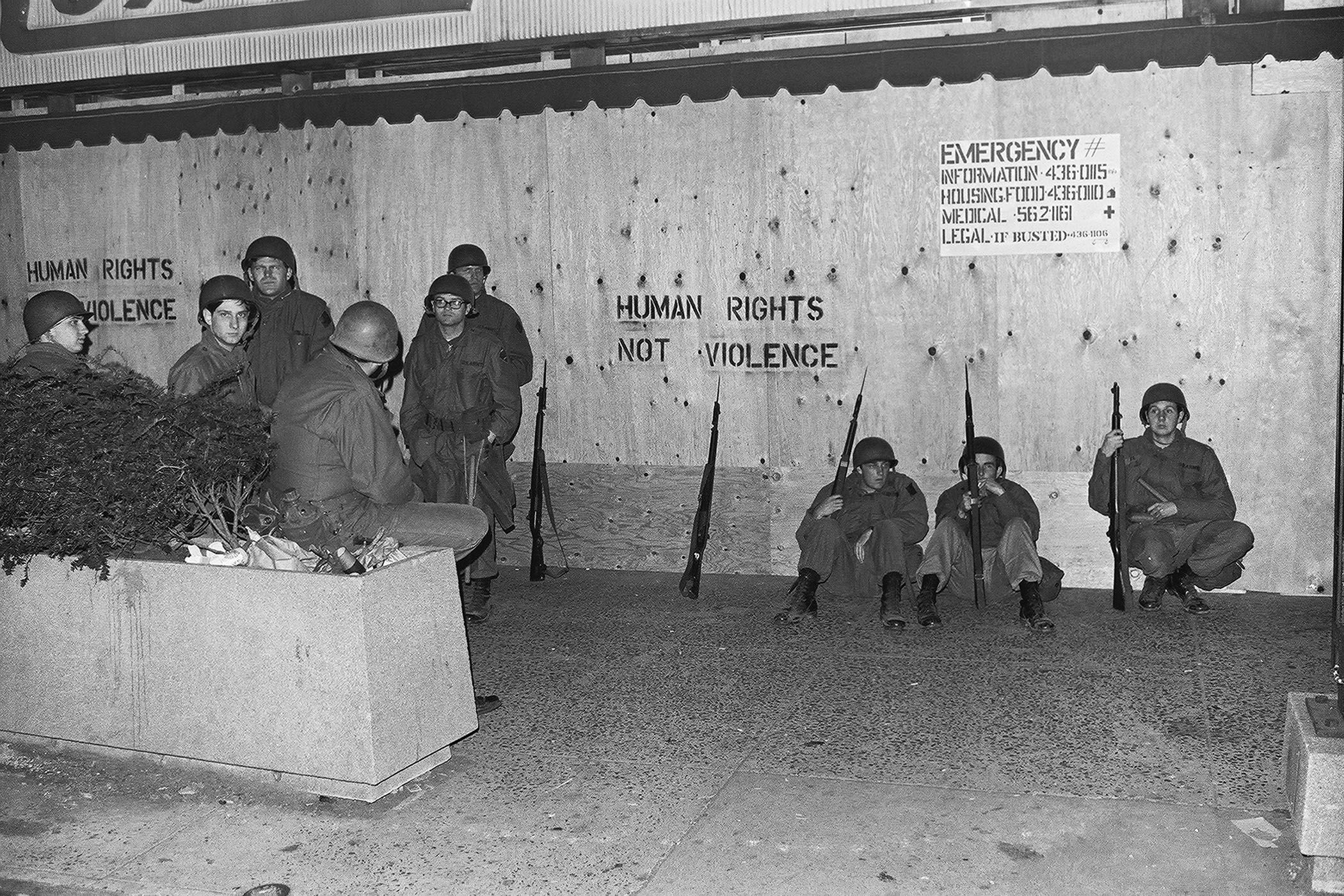 Army troops stand watch at a boarded-up storefront during a rally in support of the Black Panther Party in New Haven, Connecticut, May 2, 1970.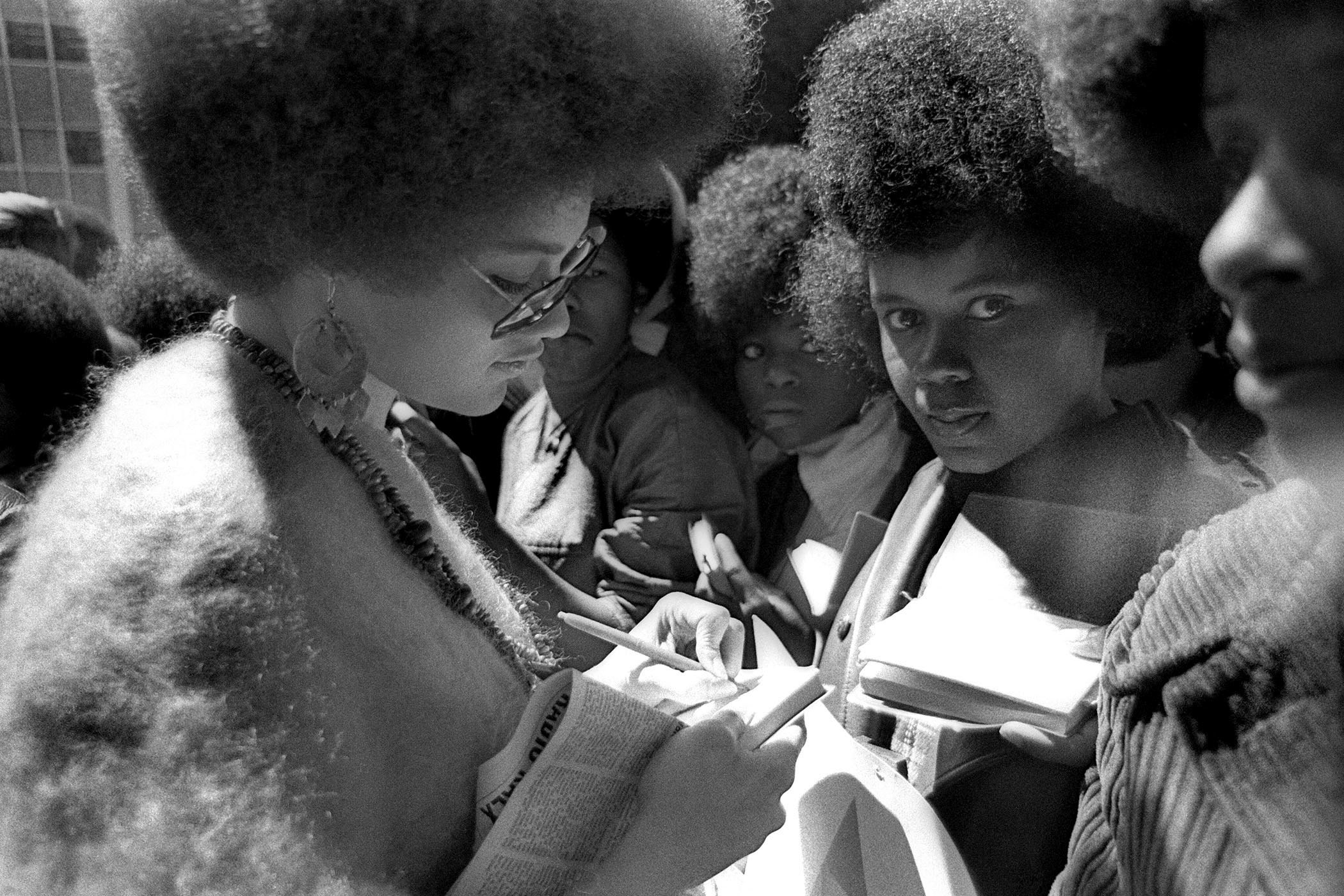 Kathleen Cleaver (left), a law professor and member of the Black Panther Party, signs autographs for girls during a "Free Huey" rally in San Francisco, April 1972.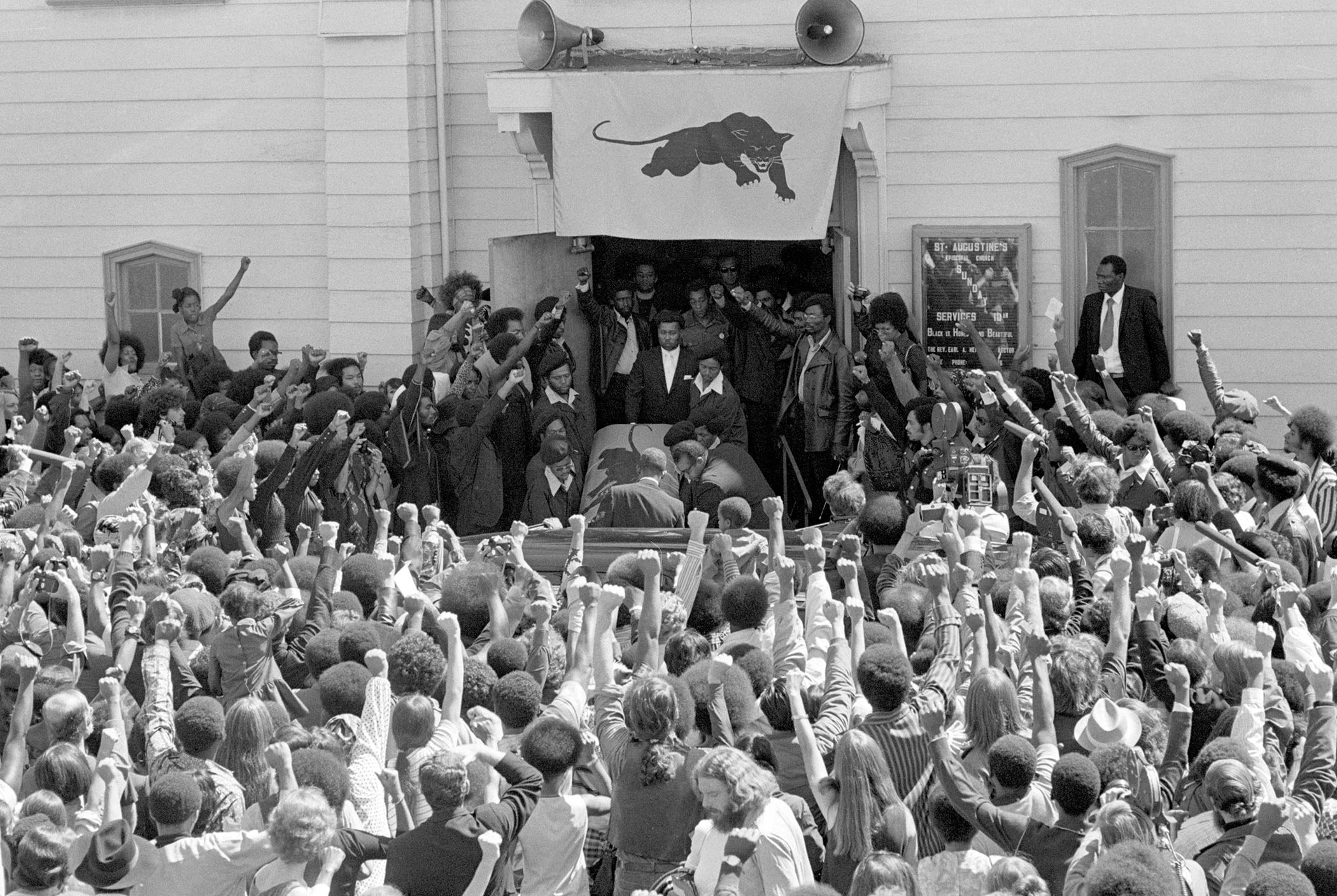 Mourners give the black power salute as the casket of Black Panther George Jackson is carried from St. Augustine's Church in Oakland, Aug. 28, 1971. Jackson was killed on Aug. 21, 1971, during an escape attempt at San Quentin State Prison.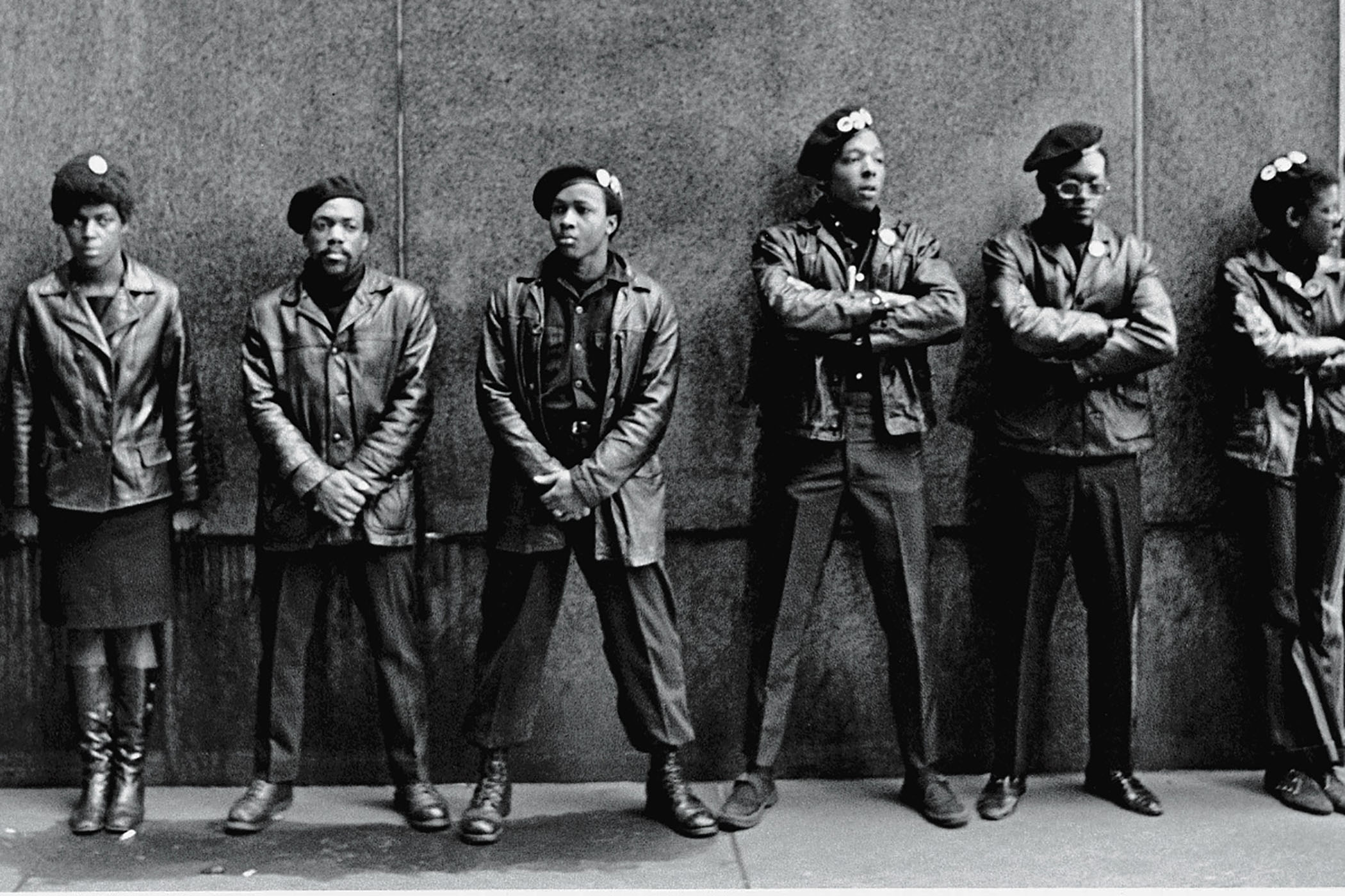 Black Panther Party members stand in protest outside a New York City courthouse, April 11, 1969.

Gabriel H. Sanchez is the photo essay editor for BuzzFeed News and is based in New York City.

Contact Gabriel H. Sanchez at [email protected]

Got a confidential tip? Submit it here.
Source: Read Full Article