Theresa May Met Vladimir Putin For The First Time Since The Salisbury Attack And It Looked Extremely Awkward
Here's the moment Theresa May formally met Vladimir Putin for the first time since the Salisbury attack.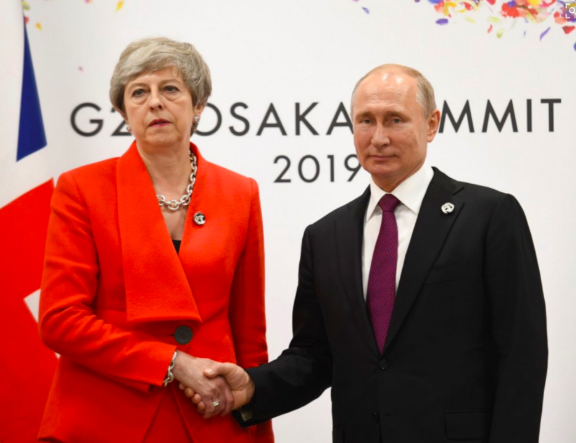 May was sitting down for talks with Putin at the G20 summit in Osaka, Japan – the first formal meeting between the pair since former spy Sergei Skripal was attacked with Novichok in Salisbury. An innocent British woman died as a result.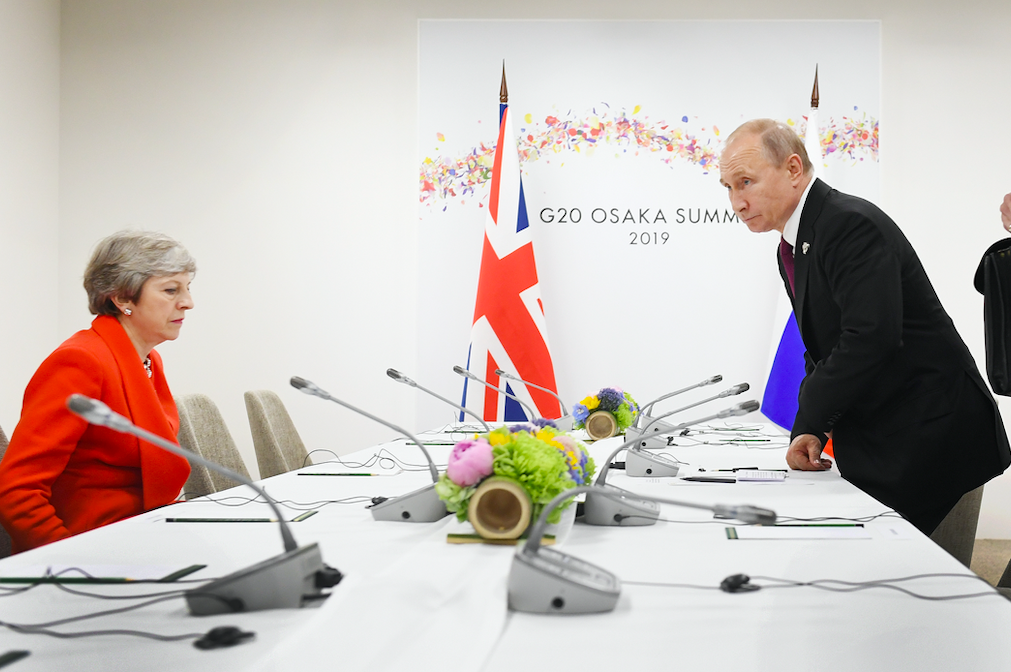 Prior to the meeting, May had said she would take a hard line with Putin, and was set to demand that the Salisbury attack suspects be handed over to Britain.
By all accounts, the eventual meeting was frosty.
Last night, Putin gave an interview to the Financial Times in which he claimed liberalism had become "obsolete", and that the public had turned against immigration and multiculturalism. He also described claims of Russian interference in the 2016 US election as "mythical".
After his approach was reportedly criticized by May, the man expected to succeed May as prime minister, Boris Johnson, also attacked Putin over his views.
Johnson told the Evening Standard that "Putin will be proved wrong by history — liberalism will continue to triumph."
More on this
The Men Accused Of The Skripal Poisoning Said They Only Wanted To Visit StonehengeHazel Shearing · Sept. 13, 2018
The Second Suspect In The Skripal Poisoning Is Reportedly A Military DoctorHazel Shearing · Oct. 9, 2018
Daughter Of Russian Spy Says They're Lucky To Be Alive After Being PoisonedMark Di Stefano · May 23, 2018
Detectives Running The Novichok Murder Investigation Are Focused On Finding The Nerve Agent's ContainerTalal Ansari · July 8, 2018
Alan White is a news editor for BuzzFeed News and is based in London.
Contact Alan White at [email protected].
Got a confidential tip? Submit it here.
Source: Read Full Article