Start Watering That Love Fern, Because a How to Lose a Guy in 10 Days Remake Is on the Way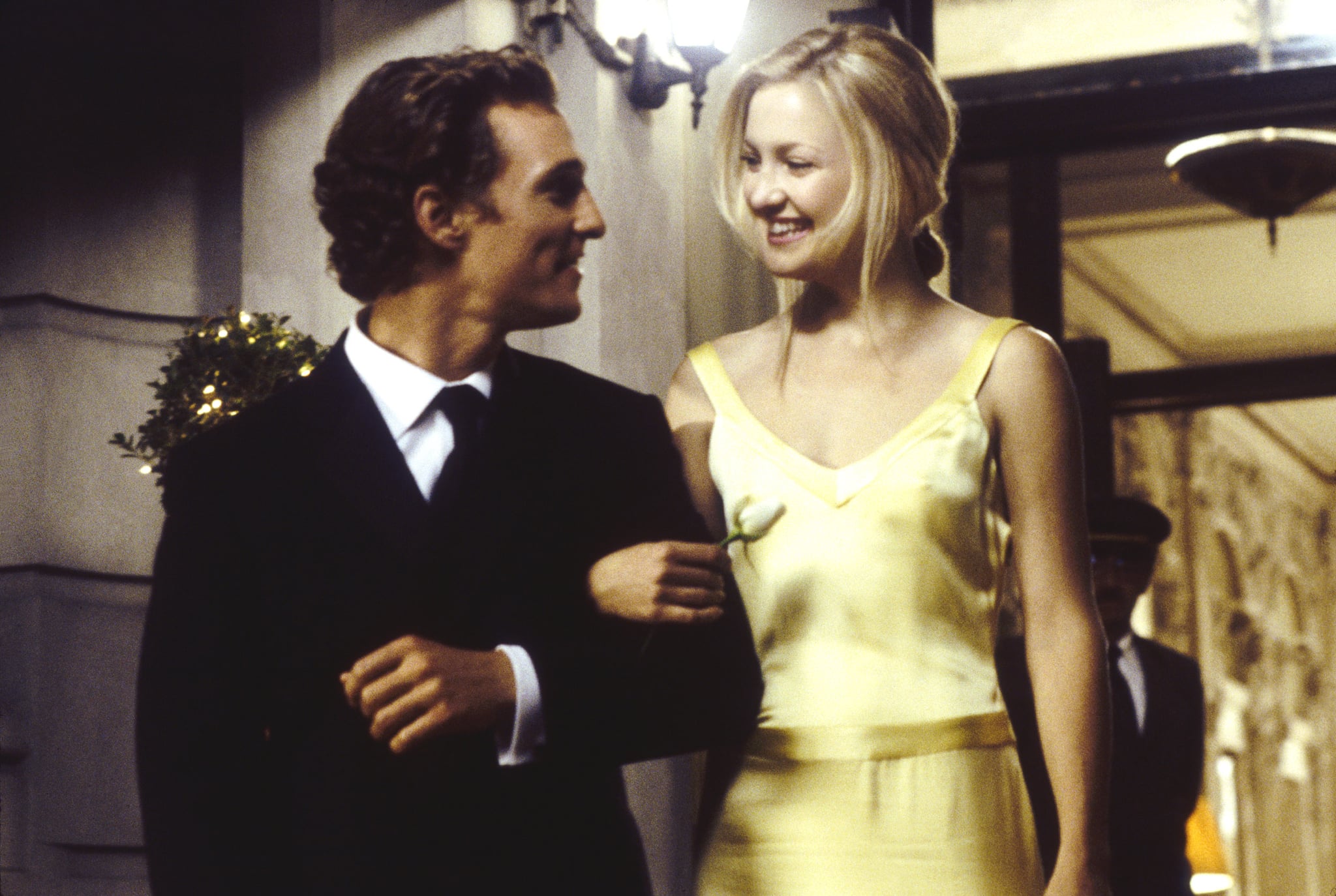 From Kate Hudson's iconic yellow dress to the way Matthew McConaughey says "frost yourself," How to Lose a Guy in 10 Days is one of Hollywood's most beloved romantic comedies. Donald Petrie's 2003 film is full of quotable lines, steamy kisses, and one very important Love Fern, and now all of that is about to become a new remake!
Quibi, a streaming company that stands for "quick bites" of video, has announced that it's teaming up with Paramount TV for "a modern take on How to Lose a Guy in 10 Days." So, what makes it so modern? Apparently writer Guy Branum will put a new spin on the story by following a "glib young online columnist and an oversexed advertising executive" who collide when they set out to prove that they're capable of being monogamous.
So, not exactly like the original, but the bones are there, right? As you'll recall, the Hudson and McConaughey film is about magazine columnist Andie Anderson, whose popular "How To" column for "Composure" magazine leads her to try to "lose a man" in 10 days. Coincidentally, the man she chooses — advertising executive and ladies' man Benjamin Barry — happens to have a bet with his friends to make Andie fall in love with him in 10 days. Hijinks ensue!
While there's no word yet on how many episodes the remake will be told across or when the series will premiere, an upcoming thriller on the streaming service called The Stranger is broken into multiple 10-minute episodes. We can probably assume the How to Lose a Guy in 10 Days reboot might be something similar! Fingers crossed more details arrive soon.
Source: Read Full Article