Insecure's Executive Producer Amy Aniobi Shares the Key to Staying Inspired and Avoiding Burnout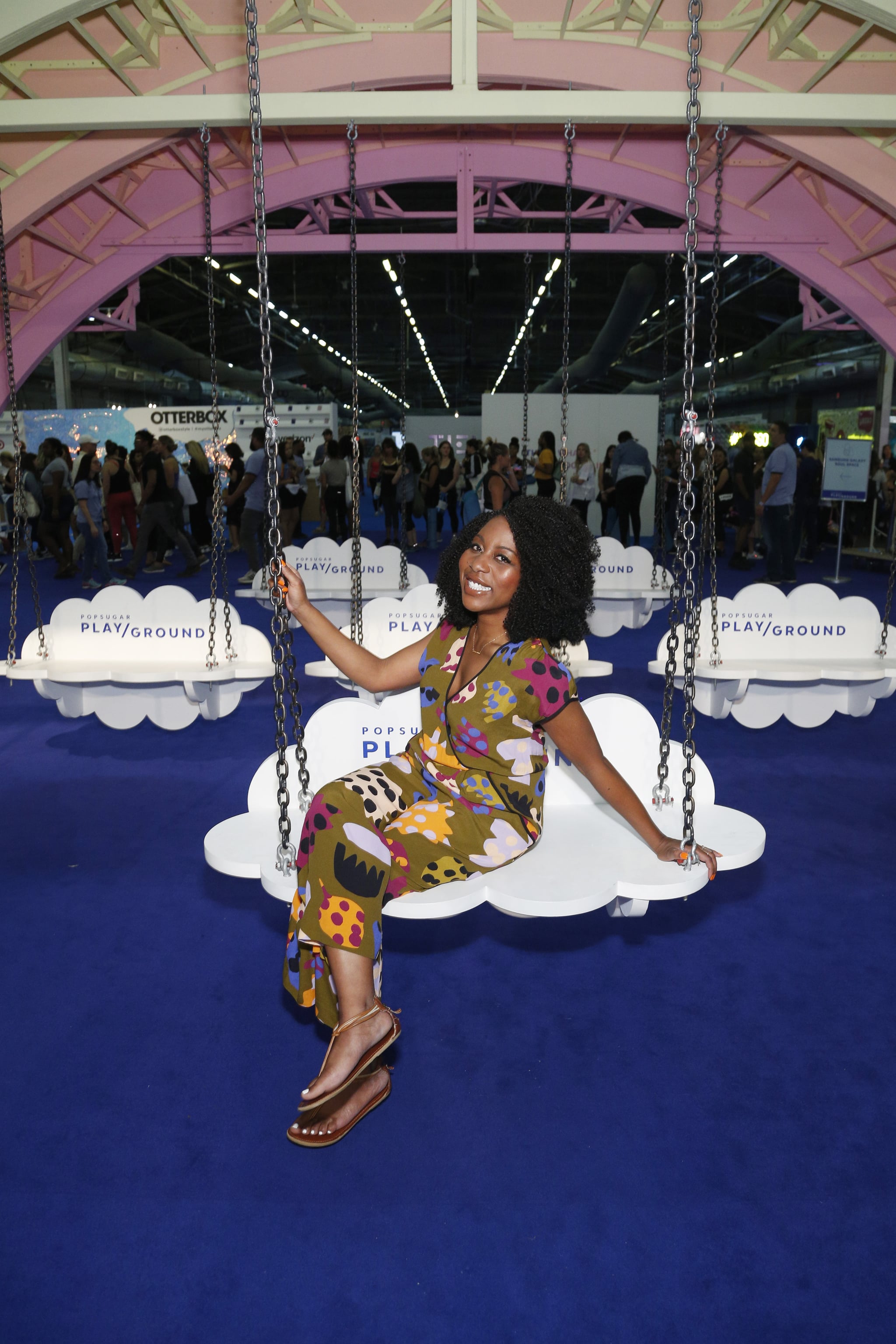 Image Source: Getty / Lars Niki
On June 23, Insecure writer and producer Amy Aniobi stopped by POPSUGAR Play/Ground to moderate a discussion with her friend and colleague Issa Rae. Before Aniobi hit the stage, I had the chance to sit down with her. She walked in rocking a colorful green jumpsuit and a warm smile.
"Sorry, I just want to make sure of something right quick: does my eye makeup look OK?" she asked, leaning forward and flashing her eyes toward the ground. (It did; she looked amazing.) I knew then and there that the interview was going to feel more like an openhearted chitchat with a college friend — albeit a college friend who has earned screenwriting and producing credits for projects such as Insecure, the podcast-turned-show 2 Dope Queens, and the upcoming Rae-led romantic comedy American Princess.
As a creative, Aniobi has certainly built an impressive résumé in an industry that can at times encourage originality and other times hinder it. It can be hard finding the sweet spot of creating content that's fresh and new while maintaining some familiarity that resonates with people. For Aniobi, finding that point of convergence happens simply by drawing upon her lived experiences.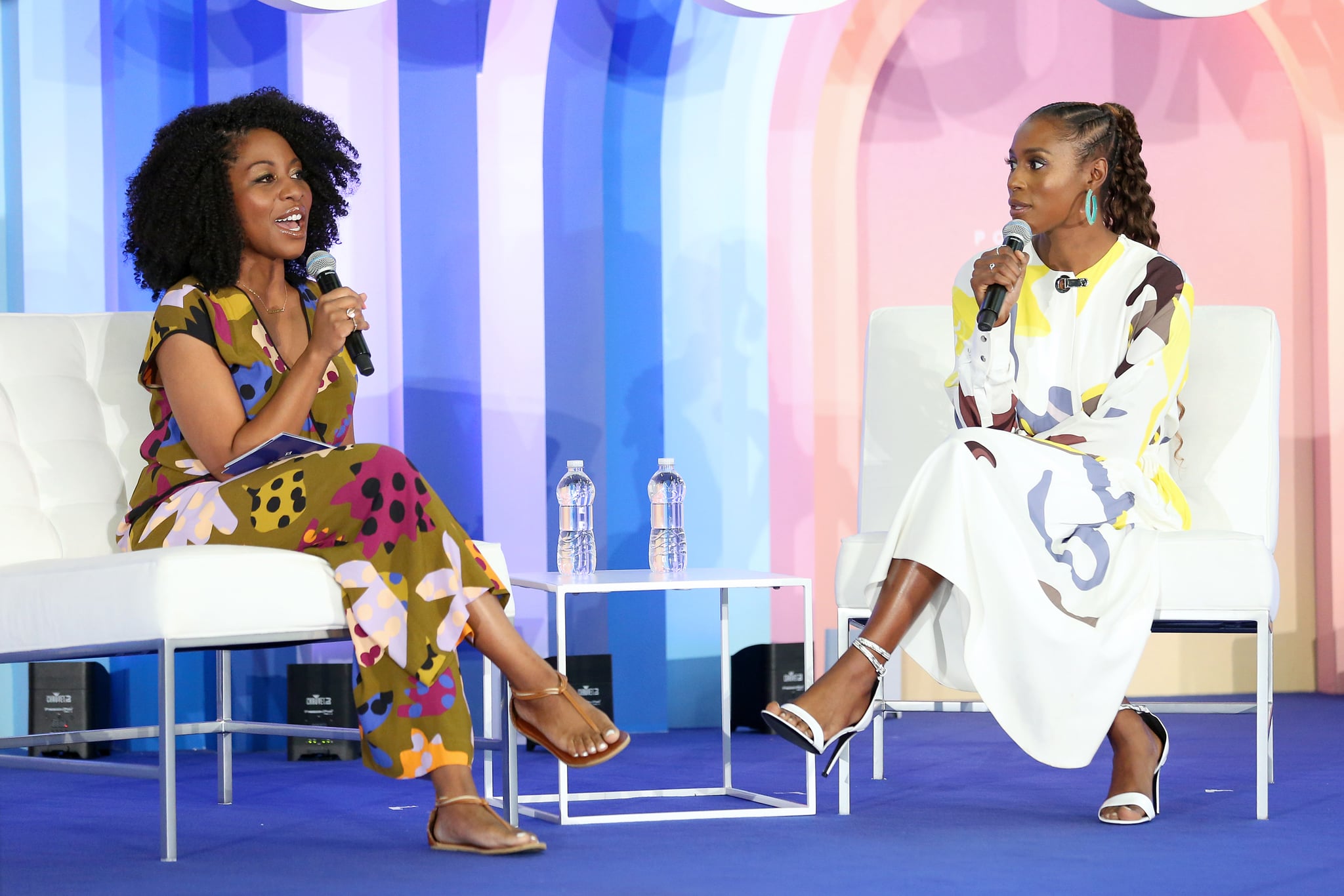 Image Source: Getty / Monica Schipper
"Sometimes people fall into these traps where they're like, 'I'm always going to be in my little closet writing my stories, and I can't see anyone because I have to write,'" she said. "It's only by having a fulfilling life that you have things to write about." This, she said, is why she travels often, attends parties and events where she doesn't know many people, and talks to friends who aren't in the entertainment industry. "If you're not interacting with the world, it limits your creativity," she added. "You only become more creative by being more present wherever you are. It gives you stories to tell."
As a woman of color, Aniobi has a particular point of view that she says inspires her work. But one thing that's helped her develop her craft is knowing how to add an extra layer in her storytelling. That's something she wants other aspiring writers and producers of color to know, as well. "Write deeply about who you are beyond your race," she said. "Someone hiring a writer knows that you can write about being black if you're black. What's the other layer? Are you black and queer? Are you black and from a farm? Are you black and an international traveler? Show that you're a well-rounded writer and infuse that cultural element."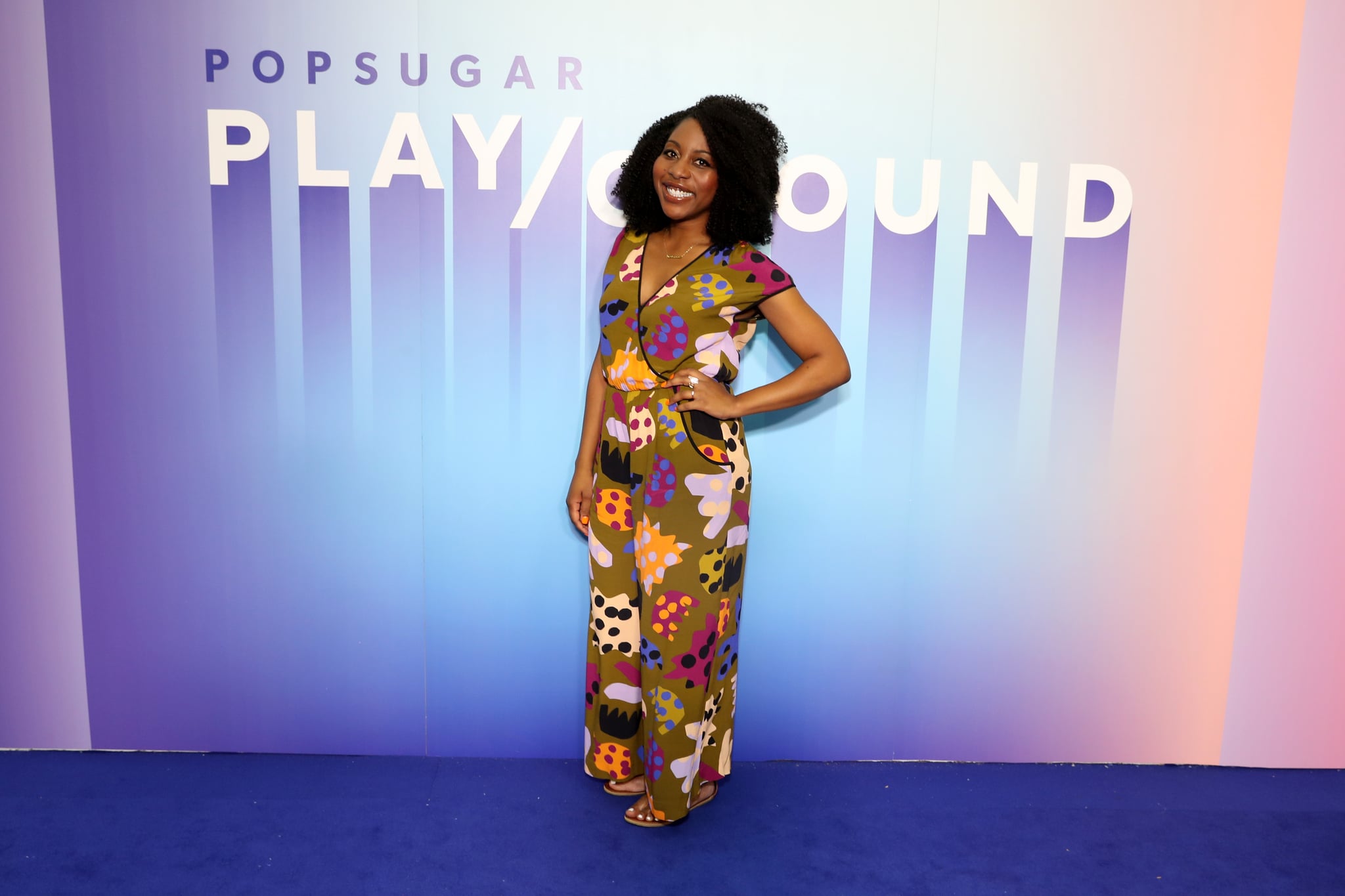 Image Source: Getty / Cindy Ord
Aniobi also wants people of color to know that there are different variations of storytelling jobs in the industry. "Every single person on a production is a storyteller — the DP [director of photography], the set designer, the stylist," she said. "There are so many ways to tell stories that go beyond directing, writing, and acting. Our entire crew on Insecure is pretty diverse, and I would love to see that elsewhere."
Still, the screenwriter recognizes that staying inspired and cultivating compelling stories doesn't always come easy. That's especially the case for creatives who experience that dreaded burnout — something Aniobi knows about all too well. When she went to graduate school at UCLA, she doubled up on classes and worked hard to build a portfolio. But putting so much pressure on herself turned her into a workaholic, which often made her physically sick.
"If all you're doing is working, you're not living, and therefore your work suffers," she said. "You just have to find that balance. Burnout is real, and you can feel it coming. When that happens, you have to listen to your body. You can't keep pushing it because if you're not well, you can't do your work, and that stops you from being able to do what you're put here to do."
Source: Read Full Article