Indigenous Babies Are More Likely To Be Born Premature. These Researchers Say They Have The Solution
Indigenous mothers are almost twice as likely to give birth to premature babies than non-Indigenous mothers in Australia, and this gap is widening. But new research reveals a model of maternal and infant healthcare is successfully addressing this disparity.
Birthing on country involves Aboriginal and Torres Strait Islander women, families and communities in its design, leadership and implementation. It aims to bring cultural birthing traditions and community support to mainstream maternity services and, in some cases, make birthing in the community easier, sparing Indigenous women hundreds of kilometres of travel away from their support systems.
In 2013, the Birthing in Our Community Service was established in Brisbane by two Aboriginal Community Controlled Health Organisations and a tertiary maternity hospital. A study published last week in peer-reviewed medical journal The Lancet found the service achieved a "significant'' reduction in preterm birth compared to hospital-based tertiary maternity services.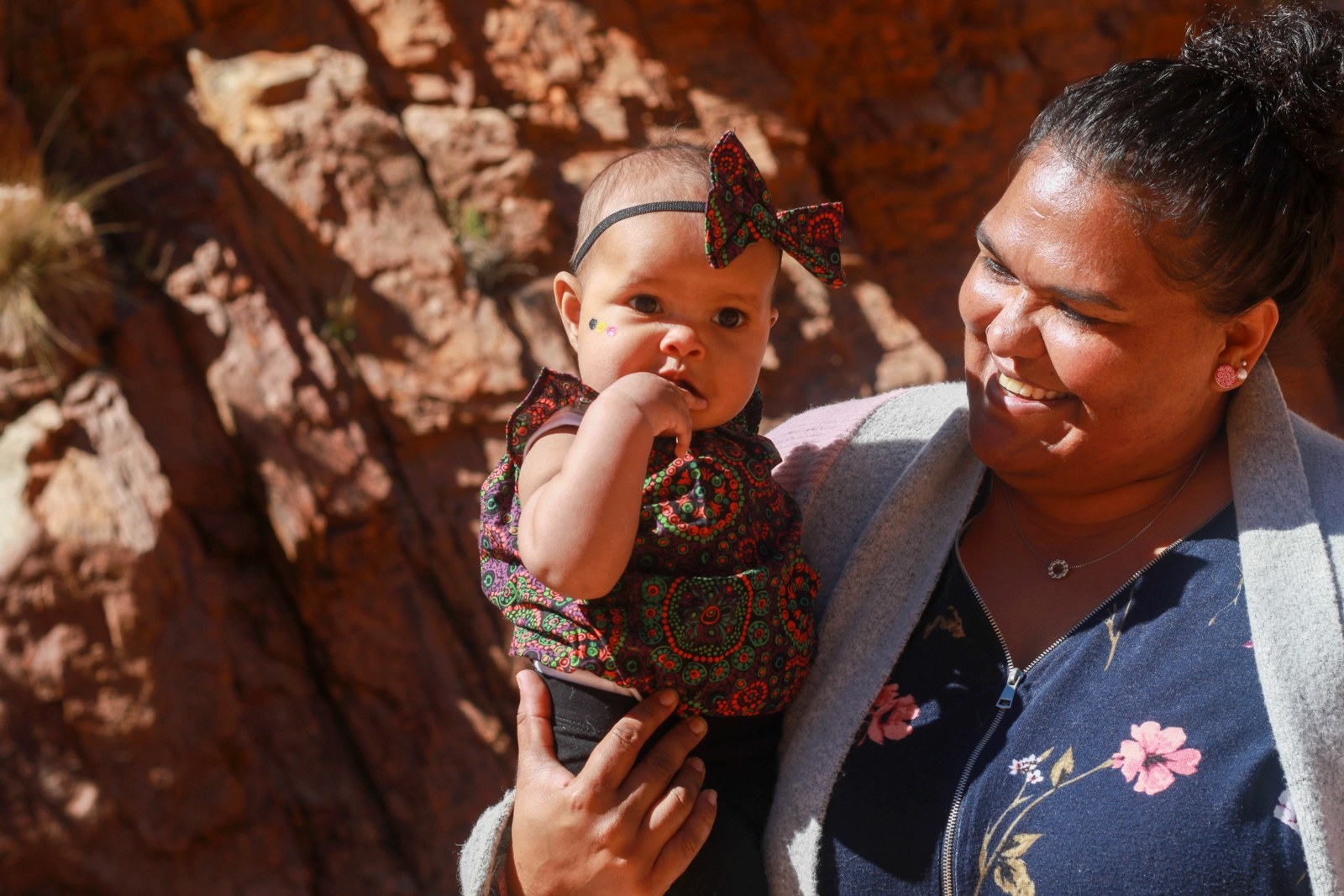 Cherisse Buzzacott.
Professor Sue Kildea of the University of Queensland, an author of the study, says it shows the high preterm birth rate for Indigenous families is "definitely preventable".
"For women who were accessing services from the Birthing In Community project, the risk of having a preterm birth was almost halved," Kildea told BuzzFeed News. "That is pretty stunning."
The research stresses that preterm birth can contribute to childhood disability and mortality and "marks the genesis of preventable chronic diseases" in adult life including diabetes, and cardiovascular and renal disease, which are overrepresented in the Indigenous population and are a major contributor to premature death.
Kilidea said preterm birth is a global concern.
"The longer you can prolong gestation of a baby, the healthier those babies are going to be and so any innovative model of care that can do something about the rate of preterm birth is important," Kildea said. "In Australia preterm birth rates for Indigenous babies are around double the non-Indigenous rates and we know some of that is definitely preventable."
Dr Yvette Roe is an honorary senior research fellow at the University of Queensland and another of the study's authors. She said the key to the program's success was its Indigenous governance, Indigenous midwives and Indigenous family support workers.
"When people talk about maternity programs the big thing that is often overlooked is how do we strengthen family capacity?" Roe told BuzzFeed News. "There's this lifelong joy and challenge of being a parent and we need to make sure we are supporting women and their families, including fathers, so this family can be the most resilient and flourishing unit."
While there has been a global push led by Indigenous people to return birthing services to Indigenous communities over the past few decades, Kildea and Roe sad Australia has been lagging.
They noted the success of established midwifery services in remote Inuit communities in Canada and New Zealand's small midwifery-run birthing units, which enable Maori women to birth closer to home and practice cultural traditions, supported by family.
In that same period, instead of returning birthing services to communities, Australia's maternity services closed and centralised, resulting in women travelling hundreds of kilometres from family and community for birth, which disproportionately affects Indigenous women in rural and remote communities.
"For the past 30 to 40 years Indigenous women globally have been pushing to have control over their bodies and their birthing in community, and there's decades of research to support this practice in improving health outcomes for mum and baby," Roe said.
Kildea said: "For a very long time Indigenous women have said 'We want to be born on our country with our family around us and we believe this can be done safely'."
Arrernte woman and midwife Cherisse Buzzacott has worked in remote communities in Alice Springs and says birthing on country and in community is "not just about the physical outcomes" but about taking "sociocultural aspects" into account.
"There are spiritual risks when you are removing women from their country and language to take them thousands of kilometres away to birth," Buzzacott told BuzzFeed News. "That is detrimental to spiritual health as Aboriginal people have a strong connection to land and we grow up knowing our whole life we are supposed to be caretakers to a certain land."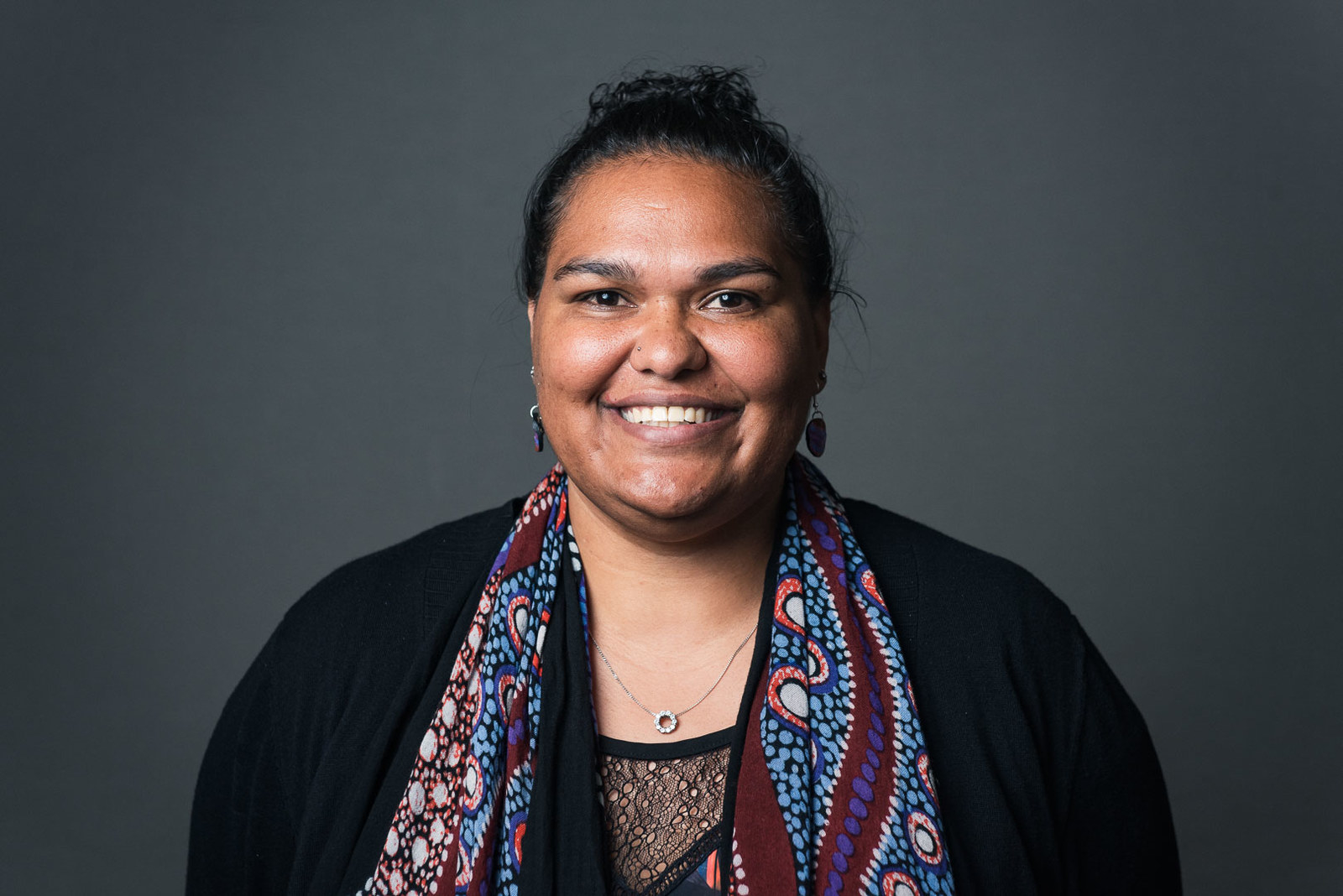 Cherisse Buzzacott.
Indigenous midwives were key to the model, she said.
"I've had experiences when a woman has just been so over the moon about the fact that I'm Aboriginal because there is already that deep trust and we can just get on with what we need to do," she said. "It removes that fear and mistrust in this system that is predominantly white, and has policies put in place to assist white people, where you're already an outsider."
For two years Buzzacott has worked in Canberra running the Birthing on Country Project for the Australian College of Midwives. The model that has been trialled in Brisbane is now being established in Nowra on the south coast of New South Wales.
"We began with what we called yarning circles, which were consultations with Aboriginal women, with elders, with mothers, non-Indigenous health professionals working in maternity services, and other stakeholders in Nowra," Buzzacott told BuzzFeed News.
"A lot of the women aren't birthing in their local communities, they're birthing in Canberra and Sydney and travelling a long way because the [local] hospitals are so culturally unsafe and they've suffered racism there.
"There were grandmothers who spoke about how they were treated really badly, and these women said 'this is healing for me even just talking about the possibility of an Aboriginal birth centre'."
The model needs further funding to establish a birthing centre and community hub in Nowra. Securing a meeting with the NSW health ministry took months, she said.
"We have spoken to federal politicians and they are so impressed about it, but they just said there's no money because it is all going into end of life chronic illnesses," she said.
"We have a site and a design but getting the birthing centre up and running now that the funding is drying up at the end of this project is the problem."
A NSW health spokesperson said a formal funding request for the establishment and ongoing operation of the model has "not been received by the department", and that the department funds the Aboriginal Maternal and Infant Health Service, "a culturally safe and woman-centred maternity service" in 80 locations around the state.
"Aboriginal babies and mothers are a priority for NSW Health," the spokesperson told BuzzFeed News. "NSW Health supports in principle a Birthing on Country model being established in Nowra."
Gina Rushton is a reporter for BuzzFeed News and is based in Sydney.
Contact Gina Rushton at [email protected].
Got a confidential tip? Submit it here.
Source: Read Full Article